Devotion 2 of 4 in the series The Heart of Christmas: Isaiah 53
When Your Worst Day Becomes the Best Gift Ever – Isaiah 53
Inside: Have you ever had plans, and they were good, and then they unraveled: You had to sacrifice, but then miraculously your worst day became the best gift ever? Without Christmas, we wouldn't get Jesus' worst day, which became the best gift ever!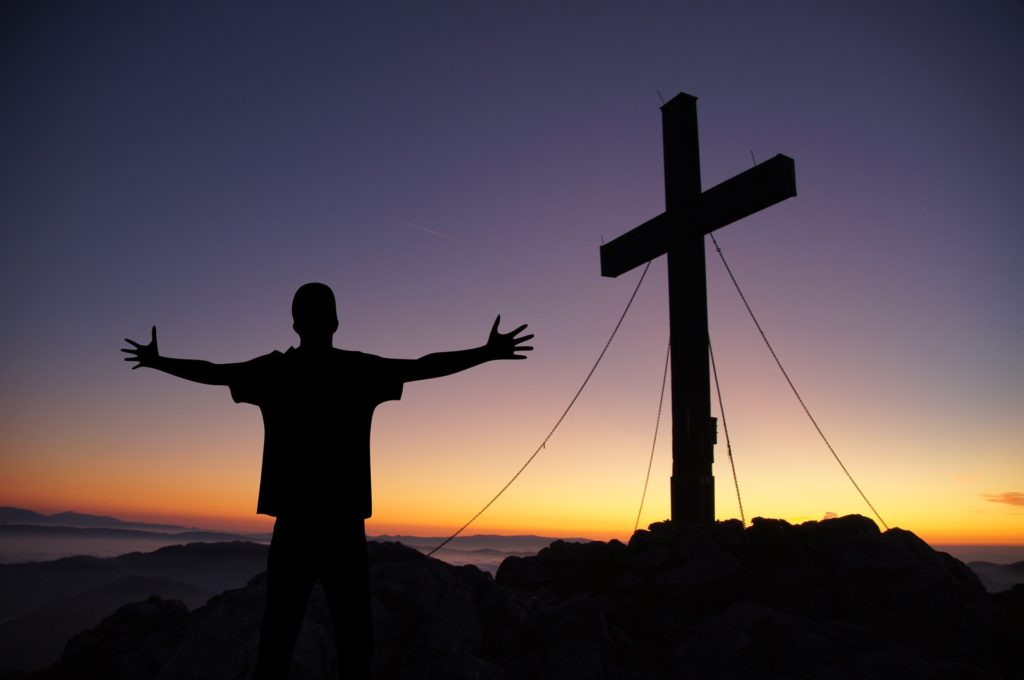 Devotion 2 of 4 in the series The Heart of Christmas: In today's devotion, we continue a series that will prepare our hearts for Christmas, when we celebrate the incredible faithfulness of Christ to be born of human flesh. Today we look at Isaiah 53, which gave people a stunningly accurate picture of the Suffering Servant seven centuries before Jesus' birth.
The news came at 11 o'clock at night. The older sister, up late doing homework, casually reported that one of their dance teachers had left class early with a case of lice.
A cascade of dots connected in my head. Fumbling to convert my mind's dots into logical action, I opened my flashlight app and snuck into the girls' room to inspect her younger sister's scalp. All that itching that I had chalked up to eczema? My stomach sank at the evidence otherwise.
Tired and cranky, and in every way ready for bed, I changed into barely presentable clothes, a small notch above pajamas, and headed to the only store open that late.
How I wished the self check-out lanes were open.
The cashier looked down at my pile of boxes and back up at me. "It's going to be a long night," I managed. Her face softened in compassion. "Oh, honey, I've been there. I feel your pain. My daughter had hair down to her waist. We went through that more times than I can count."
I wanted to crawl across the conveyor belt and hug her, this glimmer of kindness amidst my fatigue.
Late that night and early the next morning, we treated everyone's hair. Only the younger sister had a real case, and it was bad. We bagged stuffed animals. We piled laundry. There would be no school for the youngest, no Christmas shopping day for the adults. The one day we had protected with every addition to the calendar. Gone.
We would spend the day running that tiny metal comb through long locks for hours.
The hallway of laundry stared back, bags of stuffed animals multiplied. But in time, exasperation turned the corner to acceptance. We laughed. We discovered later that we actually, individually, sang: worshiped, really. Our plight paled in comparison to the family facing the recent cancer diagnosis, the what ifs and what-could-bes that were so much worse.
It wasn't perfect. There were eye rolls, wimpers, and whines from children and adults alike. But the frenetic pace of the season slowed. We spent time, real time, with each other.
Our worst day was becoming the best gift ever.
That might be a bit of a stretch, but have you ever experienced the same? You had plans, and they were good, and then they started to fall apart. Everything unraveled. You had to sacrifice. But in the end, looking back, the sacrifice was worth it.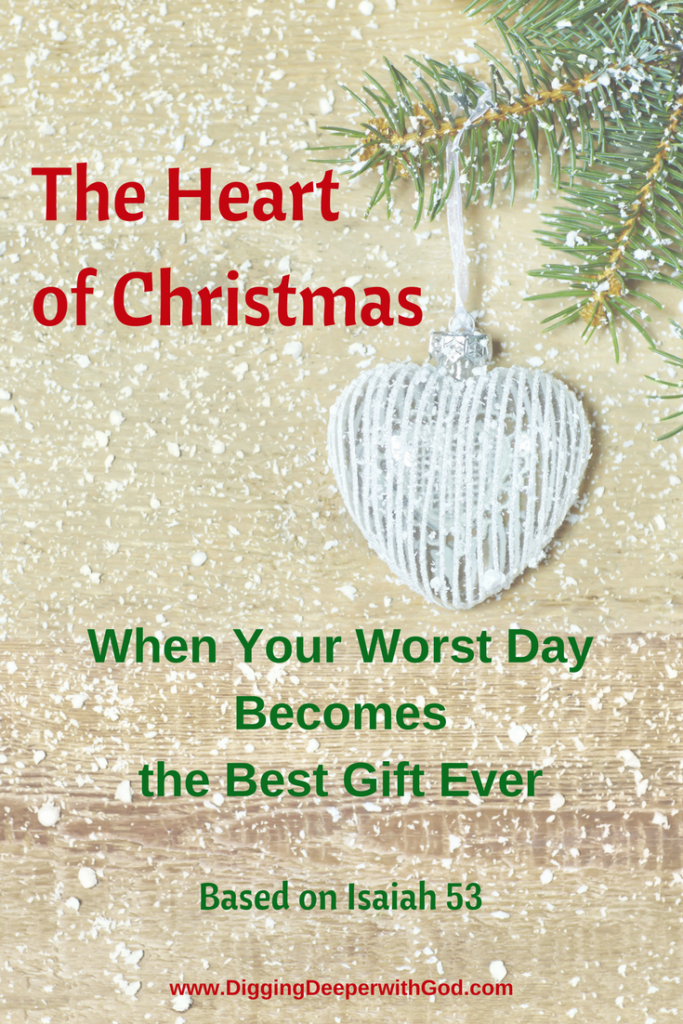 God created the world, and it was good. And then Adam and Eve sought to be like God, knowing not only good but also evil. God initiated a plan, outlined in Genesis 3 and faithfully played out across centuries and countless pages of scripture.
Occasionally, God breathed descriptions of the plan into scripture through a writer's pen.
Seven hundred years before Jesus humbled himself to be born of human flesh and laid in a manger, Isaiah penned the words we find in chapter 53.
They boldly declare that Jesus' worst day would become the best gift ever.
Forgive the broken analogy to my little rant about lice, but, really, what comparison would work? All would fail. Jesus' sacrifice was supreme, beyond anything we could imagine: a willingness to be separated from anything remotely good, to experience vast evil, no light, no hope.
No voice from heaven, "This is my beloved Son, with whom I am well pleased" (Matthew 3:17 ESV). No friend to annoyingly gripe, "Everyone is looking for you" (Mark 1:37 ESV). Only the weight of the sins of the whole world, of all humankind. 
He did it for us, for you and for me, making His worst day the best gift ever, so hope could spring and death would not prevail. We could be whole with God again, reconciled to God Himself despite our blunders and failings.
Thank you, Jesus. Thank you.
~~~~~
You will find portions of Isaiah 53 below. Enjoy your quiet moments with the Lord as you work through the scripture and the Digging Deeper questions.
Want a free resource on How to Hear God's Voice in a Busy World? Subscribe here to join us for these weekly devotions and to get the free PDF, complete with index cards with biblical, practical tips on how to connect with God.
~~~~~
Digging Deeper: The Best Gift Ever
Enjoy this precious time with the Lord. Reflect on or journal about the following questions, listening for what God has to say to you.
1. Can you think of a time when your plans went awry, but in hindsight, the disappointment became a blessing? Consider how God may have been working through the events that seemed so wrong at the time.
2. Reflect on Jesus' sacrifice for your sins. All those things we think and do that are less than holy were covered–completely taken care of–by His death on the cross and resurrection from the dead. What would you like to confess to the Lord? What would you like to thank Him for?
3. Receiving Jesus' complete forgiveness, let's get our worship on! Go ahead and sing or dance to one of these tunes!
This Is Amazing Grace (Phil Wickham)
Joy (MercyMe). This is my favorite Christmas song right now. It is a compilation of "Joy to the World," "O Come Let Us Adore Him," and "Emmanuel" presented in unexpected and glorious ways.
~~~~~
Digging into God's Word: Jesus Is the Best Gift Ever
Isaiah 53:4-7, 11-12 (ESV)
4 Surely he has borne our griefs
and carried our sorrows;
yet we esteemed him stricken,
smitten by God, and afflicted.
5 But he was pierced for our transgressions;
he was crushed for our iniquities;
upon him was the chastisement that brought us peace,
and with his wounds we are healed.
6 All we like sheep have gone astray;
we have turned—every one—to his own way;
and the Lord has laid on him
the iniquity of us all.
7 He was oppressed, and he was afflicted,
yet he opened not his mouth;
like a lamb that is led to the slaughter,
and like a sheep that before its shearers is silent,
so he opened not his mouth.
11 Out of the anguish of his soul he shall see and be satisfied;
by his knowledge shall the righteous one, my servant,
make many to be accounted righteous,
and he shall bear their iniquities.
~~~~~
Extra Info!
The name Isaiah means "Yahweh saves" in Hebrew. Yahweh (YHWH) was a name for God that the Jewish people didn't say out loud, it was considered so holy. In many English translations of the Bible, LORD, with capital letters, is used when YHWH was used in the Hebrew.
Halley's Bible Handbook (Henry H. Halley), says that Isaiah 53 is
so vivid in detail that one would almost think of Isaiah as standing at the foot of the cross. It is so clear in his mind that he speaks of it in the past tense, as if it had already happened. Yet it was written seven centuries before Jesus' death on Calvary. It cannot possibly fit any person in history other than Christ.
Print