Devotion 4 of 4 in the series "The Heart of Christmas": Luke 2:8-14 and Galatians 4:4-7
When You Need to Know There's More to Christmas than Empty Boxes
Inside: The boxes are empty, and guests have gone home. The house is quiet. How is your heart? In what area of your life would you like to sense God's faithfulness?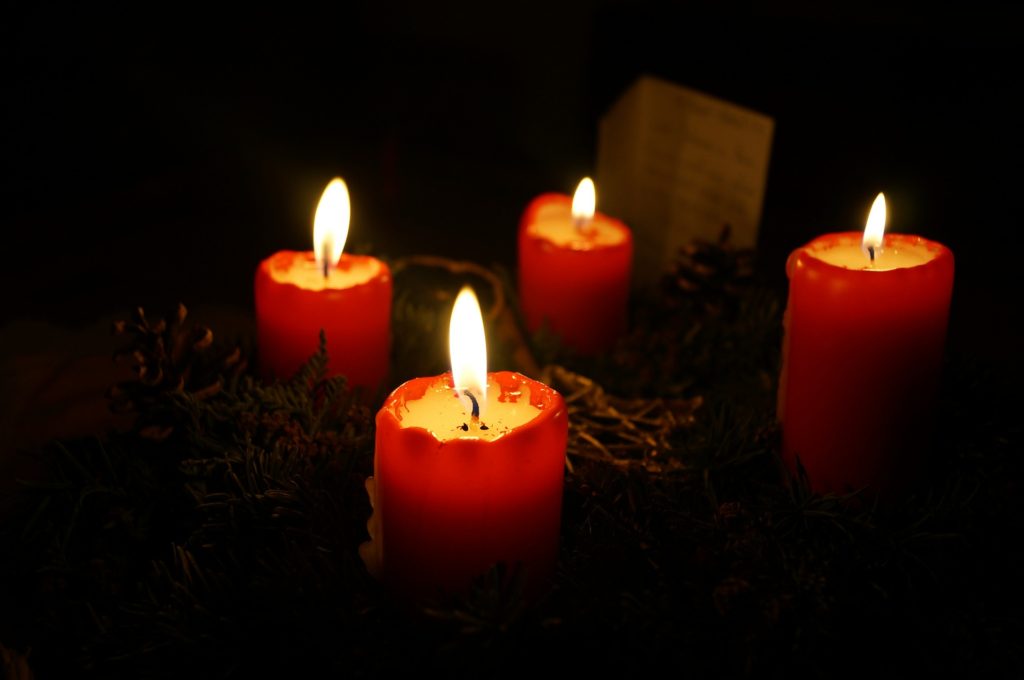 Devotion 4 in the series The Heart of Christmas: In the calm after the storm of the season, today we rest in God's faithfulness to send His Son to be born of human flesh for the salvation of the world. Cherish this time with the Lord!
To start this series from the beginning, click here.
The presents have been opened, the trash is overflowing, the day of pandemonium is past. Perhaps guests are heading home today. We go from weeks of preparation and frenzy to overwhelming silence.
Does this day find your heart full or your countenance sad?
In case the hustle and bustle of the holiday overshadowed the meaning of the celebration, let's take a deep breath and remind ourselves of the core of Christmas:
Luke 2:8-14 (ESV)

The Shepherds and the Angels

8 And in the same region there were shepherds out in the field, keeping watch over their flock by night. 9 And an angel of the Lord appeared to them, and the glory of the Lord shone around them, and they were filled with great fear. 10 And the angel said to them, "Fear not, for behold, I bring you good news of great joy that will be for all the people. 11 For unto you is born this day in the city of David a Savior, who is Christ the Lord. 12 And this will be a sign for you: you will find a baby wrapped in swaddling cloths and lying in a manger." 13 And suddenly there was with the angel a multitude of the heavenly host praising God and saying,

14 "Glory to God in the highest,
and on earth peace among those with whom he is pleased!"
Consider the phenomenal faithfulness of our Heavenly Father: The plan God revealed in Genesis 3:15, and about which He spoke through the prophets, was fulfilled in the birth, life, death, and resurrection of Jesus. Through millennia, centuries, years, months, and weeks, God worked His plan of salvation for us, until the perfect day arrived.
On that day, God proved that His promises are kept, our salvation is real.
4 But when the fullness of time had come, God sent forth his Son, born of woman, born under the law, 5 to redeem those who were under the law, so that we might receive adoption as sons. (Galatians 4:4-5 ESV)
Oh, dear Jesus, thank you!
When in your life or this season have you seen God's faithfulness? How can that give you hope for the places in which the fullness of time has not yet come and you have not yet witnessed the fulfillment of God's plan?
~~~~~
Digging Deeper: Exploring God's Faithfulness
Enjoy this precious time with the Lord. Reflect on or journal about the following questions, listening for what God has to say to you.
1. In what area of your life would you like to see God's faithfulness? God invites us to approach His throne with confidence (Hebrews 4:16). I encourage you to be persistent and bold in your prayers.
2. How does God's faithfulness to send His Son give you hope for your situation today? Consider that if God has been faithful to His promises through centuries, so He will be faithful to you in your situation. How does Hebrews 11:1 help you?
Now faith is the assurance of things hoped for, the conviction of things not seen. (Hebrews 11:1 ESV)
3. It is good to sing to the Lord! In doing so, He speaks back to us. Enjoy these worship songs today.
Jesus (Chris Tomlin)
Your Love Oh Lord (Third Day)
What Child Is This? (Peder Eide) This one is hard to find, but if you have Spotify or Apple Music, you can listen at those links.
Print