Devotion 12 in the series All In: A Study of Elisha: 2 Kings 5:15-27
When You Need to Know God Knows: Gehazi's Greed and Punishment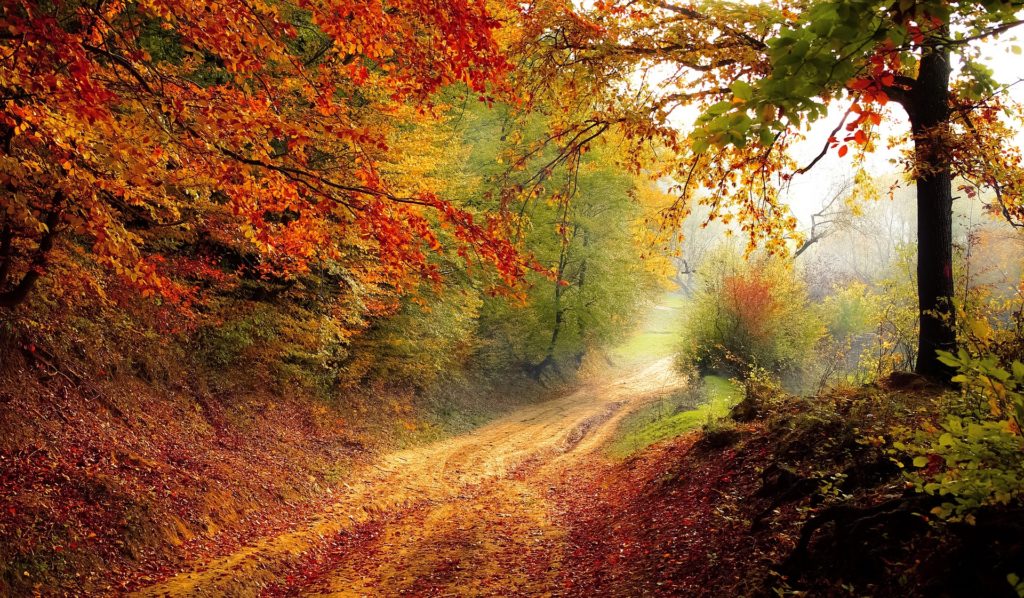 Today's devotion is on video! Gah! Scary (for me). Click on the link below to watch it, then come back to read the account from the Bible and reflect on the Digging Deeper questions.
Devotion 12 of All In: A Study of Elisha
If you are reading this via email and the video link doesn't work, no worries! Click here instead to go to the website and find the video link in the devotion there.
If you're at a spot you can't listen to a video right now, the main focus is on verse 26, where Elisha tells Gehazi (ESV), "Did not my heart go when the man turned from his chariot to meet you?" The NIV says, "Was not my spirit with you when the man got down from his chariot to meet you?" How did Elisha know? What does this mean for us?
Get every devotion of this series the minute it comes out. Sign up here!
2 Kings 5:15-27 (ESV)
Gehazi's Greed and Punishment
15 Then he returned to the man of God, he and all his company, and he came and stood before him. And he said, "Behold, I know that there is no God in all the earth but in Israel; so accept now a present from your servant." 16 But he said, "As the Lord lives, before whom I stand, I will receive none." And he urged him to take it, but he refused. 17 Then Naaman said, "If not, please let there be given to your servant two mule loads of earth, for from now on your servant will not offer burnt offering or sacrifice to any god but the Lord. 18 In this matter may the Lordpardon your servant: when my master goes into the house of Rimmon to worship there, leaning on my arm, and I bow myself in the house of Rimmon, when I bow myself in the house of Rimmon, the Lord pardon your servant in this matter." 19 He said to him, "Go in peace."
But when Naaman had gone from him a short distance, 20 Gehazi, the servant of Elisha the man of God, said, "See, my master has spared this Naaman the Syrian, in not accepting from his hand what he brought. As the Lord lives, I will run after him and get something from him." 21 So Gehazi followed Naaman. And when Naaman saw someone running after him, he got down from the chariot to meet him and said, "Is all well?"22 And he said, "All is well. My master has sent me to say, 'There have just now come to me from the hill country of Ephraim two young men of the sons of the prophets. Please give them a talent of silver and two changes of clothing.'" 23 And Naaman said, "Be pleased to accept two talents." And he urged him and tied up two talents of silver in two bags, with two changes of clothing, and laid them on two of his servants. And they carried them before Gehazi. 24 And when he came to the hill, he took them from their hand and put them in the house, and he sent the men away, and they departed. 25 He went in and stood before his master, and Elisha said to him, "Where have you been, Gehazi?" And he said, "Your servant went nowhere." 26 But he said to him, "Did not my heart go when the man turned from his chariot to meet you? Was it a time to accept money and garments, olive orchards and vineyards, sheep and oxen, male servants and female servants? 27 Therefore the leprosy of Naaman shall cling to you and to your descendants forever." So he went out from his presence a leper, like snow.
Digging Deeper
This is your chance to connect with God. Talk with Him about these questions. If you like to journal, write down your thoughts. Bullet points work, too!
1. Consider that God knows what you did last night and what your thoughts were all day yesterday. How does this make you feel? What would you like to confess privately to Jesus?
If we confess our sins, he is faithful and just to forgive us our sins and to cleanse us from all unrighteousness. (1 John 1:9 ESV)

Let us draw near to God with a sincere heart and with the full assurance that faith brings, having our hearts sprinkled to cleanse us from a guilty conscience and having our bodies washed with pure water. (Hebrews 10:22 ESV)
2. Now, consider that God knows your deepest hurts and your wildest dreams. God knows everything about the smallest and biggest troubles that are going on in your life right now. How does this make you feel? What troubles and dreams would you like to talk with Him about?
6 Humble yourselves, therefore, under the mighty hand of God so that at the proper time he may exalt you, 7 casting all your anxieties on him, because he cares for you. (1 Peter 5:6-7 ESV)

Cast your burden on the Lord,
and he will sustain you;
he will never permit
the righteous to be moved. (Psalm 55:22 ESV)
3. Take time to listen for what God has to say to you. If you are able, put on some music and see what the Lord brings to your mind. If you get distracted by thinking of your to-dos during this time, write them down on a separate sheet of paper for later. That way you'll have them recorded and can get back to listening to God.
P.S. On the video, I mistakenly say that one of the names of God is The God Who Knows. Well, He does know, but it's not one of His names! One of the characteristics of God is that He is omniscient, or all-knowing, as borne out in today's account of Gehazi and also in the first part of Psalm 139. I might have been thinking of El-Roi, The God Who Sees, the name that Hagar gave to God when He saw her and took care of her in the desert.
Sign Up Here!
Get every devotion of this series the minute it comes out. Sign up here! I promise to not fill your inbox, but what you receive will be well worth every click. Let's Meet with God and Grow in Faith together!
I encourage you to start this series on Elisha from the beginning. To do so, go to this spot. You can find devotions in other series by clicking on the Devotions button at www.DiggingDeeperwithGod.com.
Print