Devotion 14 in the series All In: A Study of Elisha: 2 Kings 6:8-23
When You Need to Know Angels Have You: Horses and Chariots of Fire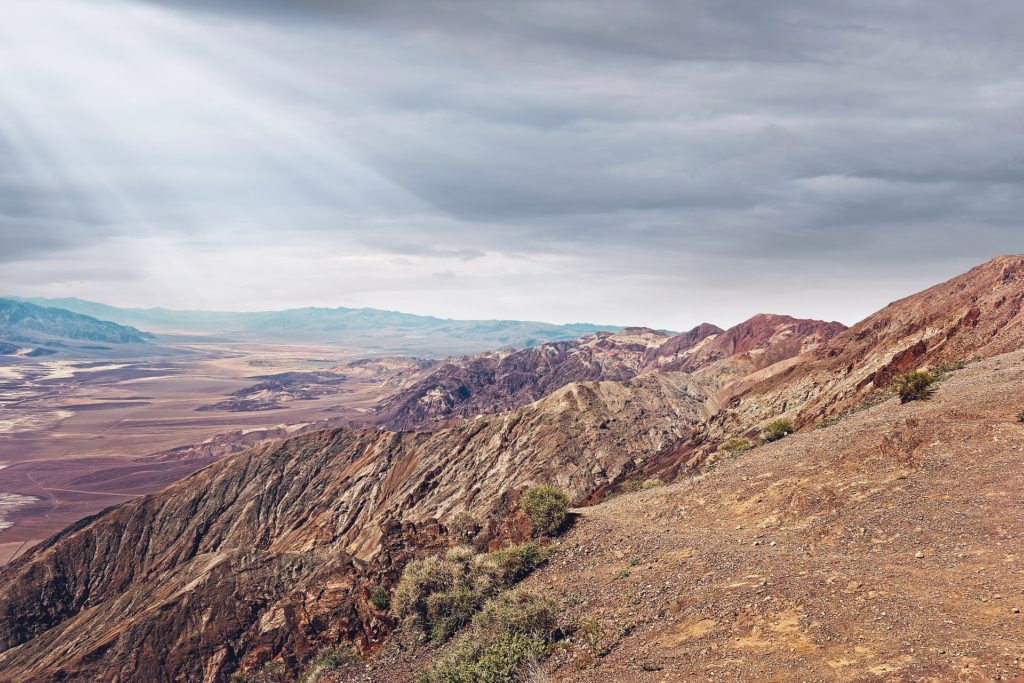 The winter morning was cold; the highway seemed dry. My car was driving itself on my 50-mile commute to work. I hardly needed to pay attention, the only traffic the occasional semi or other pour soul making the barren commute between the two cities.
My tires slipped. What was that?
I jolted alert and took the car off cruise control. The radio was playing. I focused on the road.
False alarm. I went back to planning what I would say at the marketing meeting that morning and how I would negotiate the day's conflict.
A semi crept beside me, ever-so-slowly beginning to pass me.
The song changed on the radio.
They slipped again. My car was sliding. The semi was still next to me. Black ice. Forward, I willed the car. Stay sliding forward. Straight. Slide straight. I gripped the wheel tight, not daring any quiver. My knuckles paled. My foot hovered over the gas pedal, fear paralyzing my muscles.
Gone were thoughts of my morning meeting and the conflict I needed to resolve.
Skimming, sliding. Gliding perilously close to the semi. What was the song on the radio? "Angels Watching Over Me" Amy Grant crooned. I begged the song true. Keep me in my lane. Keep me in my lane!
Eternity passed.
The semi edged by. My tires gripped. The song changed. I breathed.
~~~~~
I bet if I could pass a microphone to each of you right now, you could tell a story of a time when you glimpsed the supernatural in your life. What a time of sharing that would be! How does this happen? What is it? Join the Conversation below to share your story! (Sign up here to get these devotions in your inbox every Monday and Thursday.)
Today's scripture account includes my very favorite passage in all of the Bible: verses 15 to 17 of 2 Kings 6. I ran into it years ago, but well after the black ice event. I love the glimpse it gives us of the supernatural realm and the battles God wages for us. Read with me, and then spend time with God as you ponder the Digging Deeper questions.
2 Kings 6:8-23 (ESV)
Today's passage is a little long. If you'd like to watch or listen to a video of me reading this passage, click here: VIDEO of 2 Kings 6:8-23
Horses and Chariots of Fire
8 Once when the king of Syria was warring against Israel, he took counsel with his servants, saying, "At such and such a place shall be my camp." 9 But the man of God sent word to the king of Israel, "Beware that you do not pass this place, for the Syrians are going down there."10 And the king of Israel sent to the place about which the man of God told him. Thus he used to warn him, so that he saved himself there more than once or twice.
11 And the mind of the king of Syria was greatly troubled because of this thing, and he called his servants and said to them, "Will you not show me who of us is for the king of Israel?" 12 And one of his servants said, "None, my lord, O king; but Elisha, the prophet who is in Israel, tells the king of Israel the words that you speak in your bedroom." 13 And he said, "Go and see where he is, that I may send and seize him." It was told him, "Behold, he is in Dothan." 14 So he sent there horses and chariots and a great army, and they came by night and surrounded the city.
15 When the servant of the man of God rose early in the morning and went out, behold, an army with horses and chariots was all around the city. And the servant said, "Alas, my master! What shall we do?" 16 He said, "Do not be afraid, for those who are with us are more than those who are with them." 17 Then Elisha prayed and said, "O LORD, please open his eyes that he may see." So the LORD opened the eyes of the young man, and he saw, and behold, the mountain was full of horses and chariots of fire all around Elisha. 18 And when the Syrians came down against him, Elisha prayed to the LORD and said, "Please strike this people with blindness." So he struck them with blindness in accordance with the prayer of Elisha. 19 And Elisha said to them, "This is not the way, and this is not the city. Follow me, and I will bring you to the man whom you seek." And he led them to Samaria.
20 As soon as they entered Samaria, Elisha said, "O LORD, open the eyes of these men, that they may see." So the LORD opened their eyes and they saw, and behold, they were in the midst of Samaria. 21 As soon as the king of Israel saw them, he said to Elisha, "My father, shall I strike them down? Shall I strike them down?" 22 He answered, "You shall not strike them down. Would you strike down those whom you have taken captive with your sword and with your bow? Set bread and water before them, that they may eat and drink and go to their master." 23 So he prepared for them a great feast, and when they had eaten and drunk, he sent them away, and they went to their master. And the Syrians did not come again on raids into the land of Israel.
Digging Deeper: Consider the Angels
Ah, enjoy this time with the Lord! Reflect on or journal about these questions:
1. Meditate on Psalm 91:11-12 (ESV):
11 For he will command his angels concerning you
to guard you in all your ways.
12 On their hands they will bear you up,
lest you strike your foot against a stone.
In what area of your life would you like to ask God to help you in supernatural ways?
2. What conflicts are you facing right now? Ephesians 6:12 (ESV) reminds us that the conflict is often not with the person, but with the spiritual forces of evil: "For we do not wrestle against flesh and blood, but against the rulers, against the authorities, against the cosmic powers over this present darkness, against the spiritual forces of evil in the heavenly places." How could this understanding change how you deal with your conflict today?
3. What pictures or words came to mind as you read 2 Kings 6? If you are artistic, and even if you're not!, write or draw them in a creative way. This passage is filled with possibilities for creative Bible journaling! If you do this, I'd love to see your creations on the Digging Deeper with God Facebook page or at the website.
4. Do you want to sing?
Chris Tomlin's "Whom Shall I Fear? [God of Angel Armies]" is based on this passage. This version has the lyrics and the guitar chords!
I'm glad to find Amy Grant's vintage "Angels" (Angels Watching Over Me)! Walk down memory lane, or take in for the first time this oldie but goodie. You could try one of two versions:

With lyrics. This one has the better sound quality of the two.
Amy in concert. Oh my. Relive the 1984 hair and awkward dancing.
Sign Up Here!
Get every devotion of this series the minute it comes out. Sign up here! I promise to not fill your inbox, but what you receive will be well worth every click. Let's Meet with God and Grow in Faith together!
I encourage you to start this series on Elisha from the beginning. To do so, go to this spot. You can find devotions in other series by clicking on the Devotions button at www.DiggingDeeperwithGod.com.
Extra Info!
You may have heard of the movie "Chariots of Fire." The title for that movie is based on the British hymn "Jerusalem," which was adapted from a poem by William Blake. The poem includes the line, "Bring me my chariot of fire," a reference to the biblical accounts in 2 Kings. Chariots of fire are mentioned in the Bible two times: 2 Kings 2:11, when Elijah was taken to heaven in a whirlwind, and in our account from today, 2 Kings 6:17. You can read more about the film's history here.
Print