Devotion 3 in the series All in a Day's Work: Jonah 1
When God Asks You to Do the Hard Thing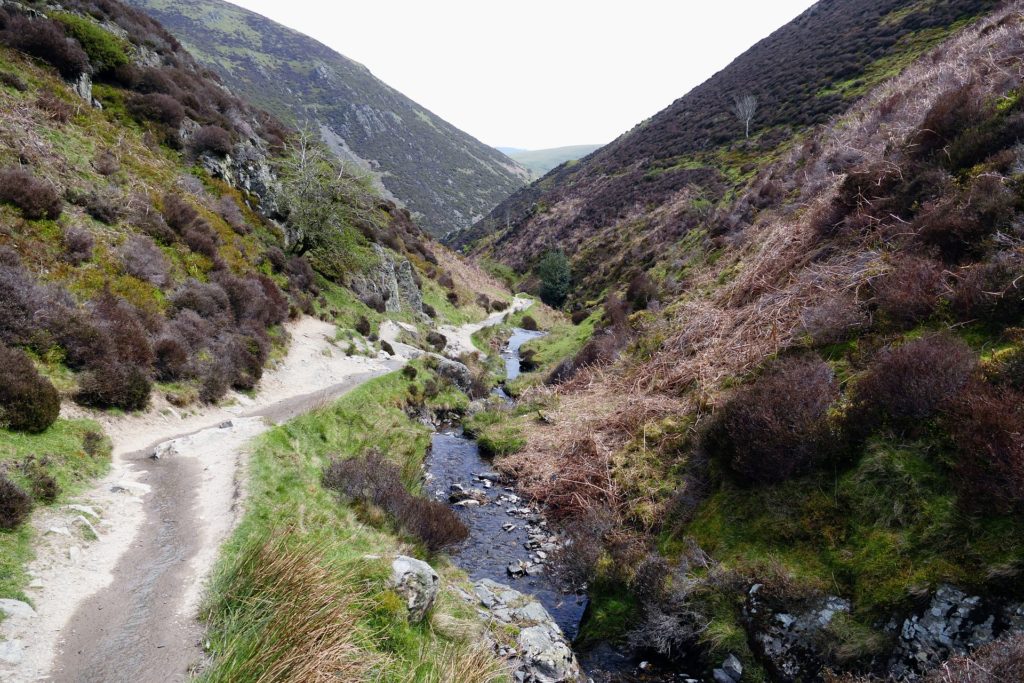 I wanted to title this devotion "When God Asks You to Do the Hard Thing and You Really, Really Don't Want To." I encourage you to read the entire book of Jonah. It is only four chapters, and it's an entertaining, plot-driven read! Just in case, I have printed chapter 1 for you below.
Jonah 1 (ESV)
Jonah Flees the Presence of the Lord
1 Now the word of the LORD came to Jonah the son of Amittai, saying, 2 "Arise, go to Nineveh, that great city, and call out against it, for their evil has come up before me." 3 But Jonah rose to flee to Tarshish from the presence of the LORD. He went down to Joppa and found a ship going to Tarshish. So he paid the fare and went down into it, to go with them to Tarshish, away from the presence of the LORD.
4 But the LORD hurled a great wind upon the sea, and there was a mighty tempest on the sea, so that the ship threatened to break up. 5 Then the mariners were afraid, and each cried out to his god. And they hurled the cargo that was in the ship into the sea to lighten it for them. But Jonah had gone down into the inner part of the ship and had lain down and was fast asleep. 6 So the captain came and said to him, "What do you mean, you sleeper? Arise, call out to your god! Perhaps the god will give a thought to us, that we may not perish."
Jonah Is Thrown into the Sea
7 And they said to one another, "Come, let us cast lots, that we may know on whose account this evil has come upon us." So they cast lots, and the lot fell on Jonah. 8 Then they said to him, "Tell us on whose account this evil has come upon us. What is your occupation? And where do you come from? What is your country? And of what people are you?"9 And he said to them, "I am a Hebrew, and I fear the LORD, the God of heaven, who made the sea and the dry land." 10 Then the men were exceedingly afraid and said to him, "What is this that you have done!" For the men knew that he was fleeing from the presence of the LORD, because he had told them.
11 Then they said to him, "What shall we do to you, that the sea may quiet down for us?" For the sea grew more and more tempestuous. 12 He said to them, "Pick me up and hurl me into the sea; then the sea will quiet down for you, for I know it is because of me that this great tempest has come upon you." 13 Nevertheless, the men rowed hard to get back to dry land, but they could not, for the sea grew more and more tempestuous against them. 14 Therefore they called out to the LORD, "O LORD, let us not perish for this man's life, and lay not on us innocent blood, for you, O LORD, have done as it pleased you." 15 So they picked up Jonah and hurled him into the sea, and the sea ceased from its raging. 16 Then the men feared the LORD exceedingly, and they offered a sacrifice to the Lord and made vows.
Digging into God's Word
We often smirk at Jonah for running away from God and heading in the direction opposite of where God had called him. From Joppa, Nineveh was 550 miles inland, near the Tigris River. Tarshish was 2500 miles across the Mediterranean. But God's assignment for Jonah–what God had asked Jonah to do–was distressingly difficult and ripe with the potential for failure.
Seriously, who of us would be willing to go to a city, say, Buffalo, LA, or Omaha, and call out against it because of the evil that had come before the Lord? Me, either!
Isn't it true, though, that in our days of work and life, God calls us to do hard things?
Sometimes we can laugh at them: Do I really have to do another load of laundry, and why can't someone else sort through the pockets for gum wrappers, coins, tissue, and other goo that might infect the clothes I intend to get clean?
But sometimes the tasks God calls us to are hard. Really hard. Staying in a marriage that feels one-sided. (Run if it is abusive.) Humbling oneself in a hard conversation with a colleague or supervisor. Delivering disappointing news to a child. Persevering as light in a dark, foggy world.
Like Jonah, we might feel tempted to run in the opposite direction or at least pull the covers back over our head in the morning.
See? We needed to read all of Jonah.
Because by chapter 3, Jonah had learned his lesson. Spending time in the belly of a fish and being spit up on shore unscathed will do that to you. He goes to Nineveh. He preaches against it. And the people repent!
3 So Jonah arose and went to Nineveh, according to the word of the LORD. Now Nineveh was an exceedingly great city, three days' journey in breadth. 4 Jonah began to go into the city, going a day's journey. And he called out, "Yet forty days, and Nineveh shall be overthrown!" 5 And the people of Nineveh believed God. They called for a fast and put on sackcloth, from the greatest of them to the least of them.
Jonah was the only obviously successful prophet in terms of people turning back to the Lord. What God called Jonah to, He equipped him for. What has God called you to? If He has called you, He has equipped you.
Digging Deeper
As you are able, spend time with God, reflecting on these questions or journaling your thoughts.
1. What hard thing has God called you to in your work or in your life?
2. Ask God to equip you, to fill you with wisdom and understanding to accomplish the task ahead of you. The second chapter of Jonah contains Jonah's prayer cried out from the belly of the fish. You might pray the whole prayer; several verses are printed here for you:
2 "I called out to the Lord, out of my distress,
and he answered me;
out of the belly of Sheol I cried,
and you heard my voice.
8 Those who pay regard to vain idols
forsake their hope of steadfast love.
9 But I with the voice of thanksgiving
will sacrifice to you;
what I have vowed I will pay.
Salvation belongs to the Lord!"
3. God often calls us to hard things when He needs a servant on earth to speak His life into someone. Thank God He has put you in this situation! His guidance of you is strong, and His love for people is unending. From chapter 4:2: "For I [Jonah] knew that you are a gracious God and merciful, slow to anger and abounding in steadfast love, and relenting from disaster." It is helpful to be reminded that God loves the people that are hard for us to love. If this hits home, spend time asking God to help you love those people, too!
Extra Info!
The ruins of Nineveh are across the Tigris River from modern-day Mosul, Iraq. Iraq is divided into governorates, sort of like provinces. Many governorates are further divided into districts. The current-day Nineveh Governorate includes the Mosul District, with Mosul as its capital city.
Stay Connected!
I'm glad you are here!
You can find all of the devotions for the series "All in a Day's Work" at this link.
Be sure to SIGN UP to have devotions delivered straight to your inbox on Mondays and Thursdays.
Print