Devotion 8 of 10 in the series I Am the LORD: Isaiah 45:15-19
What Happens When We Seek God?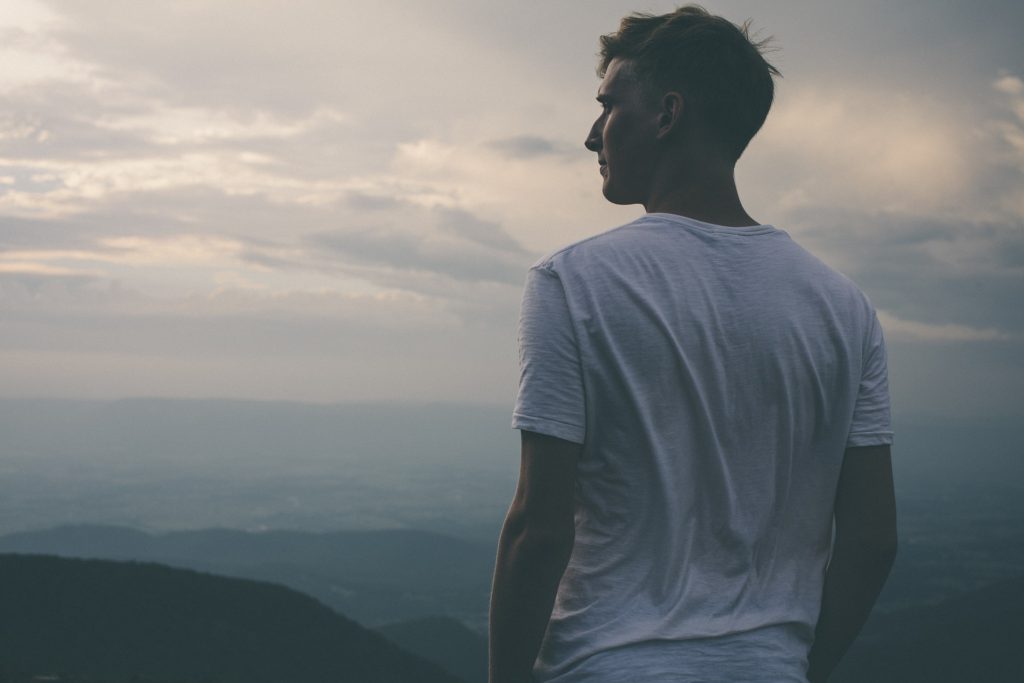 Isaiah 45:15-19 (ESV)
15 Truly, you are a God who hides himself,
O God of Israel, the Savior.
16 All of them are put to shame and confounded;
the makers of idols go in confusion together.
17 But Israel is saved by the LORD
with everlasting salvation;
you shall not be put to shame or confounded
to all eternity.
18 For thus says the LORD,
who created the heavens
(he is God!),
who formed the earth and made it
(he established it;
he did not create it empty,
he formed it to be inhabited!):
"I am the LORD, and there is no other.
19 I did not speak in secret,
in a land of darkness;
I did not say to the offspring of Jacob,
'Seek me in vain.'
I the LORD speak the truth;
I declare what is right.
Digging into God's Word
"I lost my keys.
In the great unknown.
And call me please.
'Cause I can't find my phone."
Raise your hand if you can relate. So begins a cute song by Francesca Battistelli. What was the last item you lost? I daily misplace my cell phone. I fear losing my car keys. I searched for a week for a lost library book and found it in a craft drawer! I often walk into a room in search of something and forget what I was looking for. (True story: There is research that walking through a doorway causes this brain blip.)
Although the hunt is on daily for lost items, we also seek less tangible things: better relationships, the resolution of an injustice, peace amidst conflict, the meaning of life. Over time, we may discover we want more: What if we were to seek God?
Look again at verse 19:
I did not say to the offspring of Jacob,
'Seek me in vain.'
Our search will not be in vain. What does God promise if we seek Him?
I the LORD speak the truth;
I declare what is right.
When we seek the Lord, we will find truth and what is right. Look at this fabulous promise from Jeremiah 29:12-13:
12 Then you will call upon me and come and pray to me, and I will hear you. 13 You will seek me and find me, when you seek me with all your heart.
This promise to the people of Israel can be claimed for us today as well. Do you want more peace, more joy, more of God in your life? Seek Him! He will hear you. You will find Him. And there you will find truth and what is right.
Digging Deeper
As you are able, spend time with God, reflecting on these questions or journaling your thoughts.
What is the last item you lost and had to search for? For fun, find the YouTube version of "This Is the Stuff" by Francesca Battistelli.
What less tangible thing are you seeking? This might be a better relationship, a resolution to a conflict, an approach to a health problem, or a change in direction in life?
Now, consider whether you would like to seek God. This will take stillness and quietness. If this is something you want to do, incorporate these ideas:
Schedule time that you will set aside to spend time in quietness with God. Maybe this would start with two days a week for 15 minutes each.
Although you might first start the conversation with God, try to listen for most of the time.
Have a notebook by your side. Pose a question to God. Open your Bible and read a passage. As you pray and read, write down what comes to your mind.
Reread what God led you to write. Reflect on it throughout the day.
Get ready to smile a knowing smile as you see God working in your life because you have sought Him with all your heart, and He has shown you truth.
Extra Info!
Did you notice the contrast in verse 15 ("You are a God who hides himself") and 19 ("I did not speak in secret")? I believe we often experience this contrast in our own interactions with God. His thoughts are not our thoughts (Isaiah 55:8), and they often seem mysterious and wondrous to us. Then suddenly He reveals His glory to us, answering a prayer in a supernatural way or sparing us from something we didn't even know we needed to be spared from. I read several commentaries and found this explanation from MacLaren's Expositions of Holy Scripture helpful:
True it is that there are depths inaccessible in the divine nature. True it is that there are mysteries unrevealed in the method of the divine procedure, and especially in that of the relation of heathen tribes to His gospel and His love. True it is that there are mysteries opened in the very word of His grace. But notwithstanding all this-it is also true that He makes Himself known to us all, that He declares righteousness, that He calls us to seek Him, and that He wills to be found and known by us.

The collocation of these two passages may be taken, then, as representing the two phases of the Divine Manifestation, the obscurity which must ever be associated with all our finite knowledge of God, and the clear sunlight in which blazes all that we need to know of Him.
Print