Devotion 5 in the series Have You Seen a Miracle?
Water into Wine: When You Want to Change for Good
Inside: Today in our series about miracles, we look at the miracle of change. If Jesus can change water into wine, what can He change in our lives?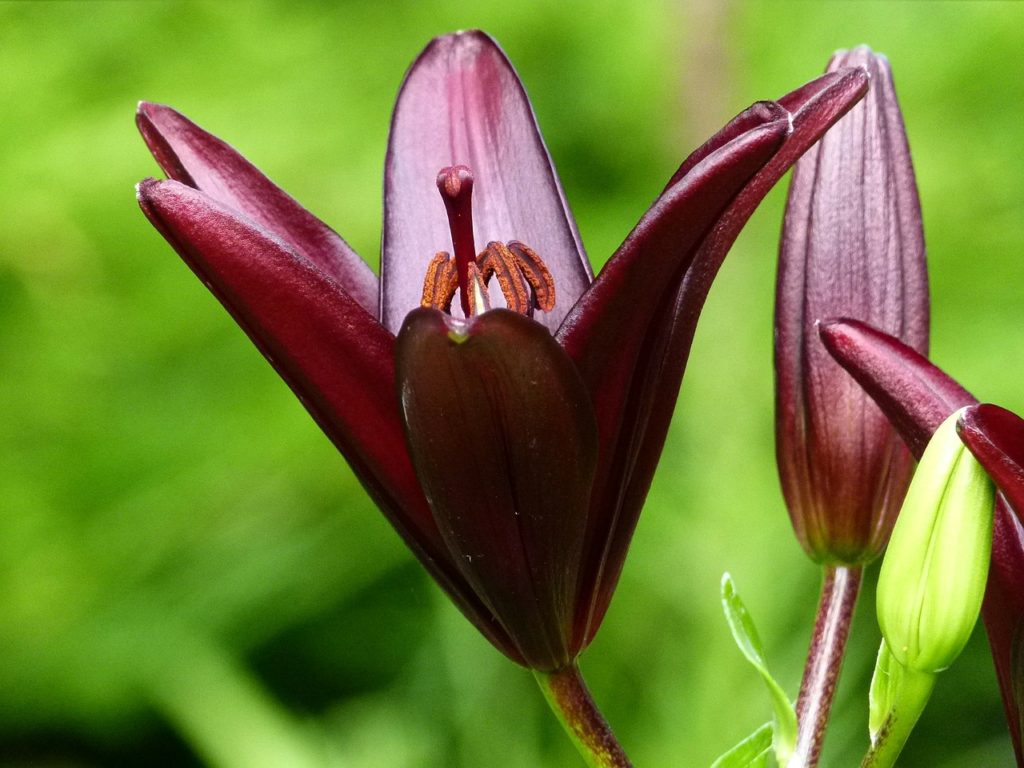 It was a Sunday morning, and I, along with people I love, settled in to watch a video of a gifted speaker. That day he expounded on using our time wisely at work: Exploit your gifts, he said, and learn how to eliminate what you're not good at.
This is well and good if you have the power to make such a change. The message of the video and my powerlessness to change my situation stuck in my craw. All through the day it ate at me, eroding my attitude, seeping into other areas of my life.
The spiral began:
What is the mess on the kitchen table?
Put your dishes in the dishwasher!
No, you can't watch a twentieth hour of television.
Does the dog really need to go out again?
Please, could someone besides me hang up the multiplying laundry?
Are you with me? Grumble, grumble, grumble. Nag, nag, nag. You could have raised any issue with me, and I would have had a negative response. Retirement? Not enough saved. Supper? No good recipe. You think the sky is blue? Well, it's not blue enough!
Friday came, early morning, and another speaker taught on contrition and prayer from Luke 18.
I looked from the screen to my notebook to my Bible, and I knew I needed to change.
How does a person change from grumbling to grateful?
Praying for change is humbling . . . and hard.
Tell me I am not alone in this. Don't we most often pray for change in others? Why is it that we have a hard time seeing the log in our own eye, much less the need to haul that log right out of there?
Perhaps we are stubborn or afraid. Do I really want to give up habits and control of these areas that I say I'd like to change? What if I want to grumble at the mess in the house? When it comes right down to it: Can God really change me? Is it worth the prayer?
In His very first public miracle, Jesus changed water into wine, and not just any old wine: it was good wine served at a time when people expected the cheap stuff.
I am reminded of Psalm 34:8 (ESV): "Oh, taste and see that the LORD is good!"
Don't you wonder what Mary had seen Jesus do that caused her to know He could solve this problem of no more wine? What had she witnessed out of the corner of her eye, smiling knowingly at this God-flesh son of hers? Had He miraculously fixed something in their home or privately healed a family member? Had she run low on dinner supplies for the family one night, and He multiplied the staples? The heart-stopping wonder of it all. How did she know?
So when the wedding hosts ran out of wine midway through the celebration, which would have been of utmost embarrassment, she turned to her son, the One she knew could do so much more than this small thing.
He balked, because it was not time to reveal His glory. And yet, out of deference for His mother, He acquiesced. Jesus asked for six large stone jars to be filled to the brim with water.
He didn't speak any magic or eloquent words. The water simply became better wine than anyone expected.
When Jesus enters the picture, 
He changes things for good.
Complete molecular change. If you're into science, you'll like this article about this miracle!
I got out my prayer stool–my solution for achy knees. I sat on the stool by my bed and thanked God, blubbering with gratitude for all He has given me: good friends, a peaceful and safe home, even my usually fulfilling vocation. A garden to putter in, a dog, good health. Who was I to grumble at all this goodness?
If Jesus can change water into wine, what can He change in our hearts?
What miracle of change do you want to ask Jesus for in your life?
Take time now to read the passage about the Wedding at Cana, printed for you below, and to work through the Digging Deeper questions. Check out today's Extra Info about one possible deeper meaning of this miracle. It is fascinating!
Digging into God's Word: Water into Wine
The wedding feast was in full swing, but the supply of wine had run out. This would be humiliating for the hosts, who were expected to keep the wine flowing for the length of the celebration–up to seven days. Jesus' mother knew what He could do, and she called on Him to do it. What does this passage say to you about what Jesus can change in your life?
John 2:1-11 (ESV)
The Wedding at Cana
On the third day there was a wedding at Cana in Galilee, and the mother of Jesus was there. 2 Jesus also was invited to the wedding with his disciples. 3 When the wine ran out, the mother of Jesus said to him, "They have no wine." 4 And Jesus said to her, "Woman, what does this have to do with me? My hour has not yet come." 5 His mother said to the servants, "Do whatever he tells you."
6 Now there were six stone water jars there for the Jewish rites of purification, each holding twenty or thirty gallons. 7 Jesus said to the servants, "Fill the jars with water." And they filled them up to the brim. 8 And he said to them, "Now draw some out and take it to the master of the feast." So they took it. 9 When the master of the feast tasted the water now become wine, and did not know where it came from (though the servants who had drawn the water knew), the master of the feast called the bridegroom 10 and said to him, "Everyone serves the good wine first, and when people have drunk freely, then the poor wine. But you have kept the good wine until now." 11 This, the first of his signs, Jesus did at Cana in Galilee, and manifested his glory. And his disciples believed in him.
Digging Deeper: Water into Wine
Enjoy this quiet time, just you and God. Reflect on or journal about the following questions, listening for what God has to say to you.
1. Talk with God about the condition of your heart. What change is He leading you to pray for?
2. Ask God to help you to pray boldly for this miracle of change. If He can change the structure of atoms of water into those of wine, He can change your heart and mind.
3. Help others know that God is still at work today! If you have experienced a miracle, share as much as you're comfortable in the conversation below, or on the Digging Deeper with God Facebook page at www.facebook.com/DiggingDeeperwithGod. (Look for the post with the graphic "Have You Seen a Miracle?")
4. If you enjoy artistic Bible journaling, choose a verse or concept from today's passage to focus on. Will you draw the jars, the water, the wine? Perhaps you'll focus on Christ doing a work of change in you. Or maybe you'll want to illustrate other meanings of this miracle: Jesus as the new wine, the coming of the messianic days, or the abundance of wine as a symbol of the last days.
5. Enjoy worshiping with these songs as you reflect on the miracle Jesus can work in your heart. Choose one or all of the songs to listen to, or come back to these songs throughout the week.
I Need You (Matt Maher) (If you are struggling with a habit, addiction, or temptation in your life, this song may match your heart's cry.)
I Give You My Heart (Hillsong, featuring Holly Dawson)
Change My Heart Oh God (Vineyard, Samantha Sams acoustic cover)
Frontiers (Lead Me to the End of Myself; Vertical Church Band)
~~~~~
Extra Info!
Some people interpret the miracle of water into wine as a proclamation of the messianic age, which is initiated by Jesus' first coming and fulfilled in His second coming. The abundance of wine appears in many Old Testament descriptions of the last days. You can find some examples in these passages:
Hosea 14:7
Jeremiah 31:12
Amos 9: 13-14 (printed for you below)
13 "Behold, the days are coming," declares the LORD,
"when the plowman shall overtake the reaper
and the treader of grapes him who sows the seed;
the mountains shall drip sweet wine,
and all the hills shall flow with it.
14 I will restore the fortunes of my people Israel,
and they shall rebuild the ruined cities and inhabit them;
they shall plant vineyards and drink their wine,
and they shall make gardens and eat their fruit.

Amos 9:13-14 (ESV)
~~~~~
Find Past Series
You can find Past Devotions from other series on the website under the Devotions menu or at www.diggingdeeperwithgod.com/past-devotions/.
Three of the most popular series have been Lead Me to the Rock, Hope Springs Eternal, and All In: A Study of Elisha.
~~~~~
I'm so glad you are here. Sign up here to Meet With God and Grow in Faith.
Print