Devotion 4 in the series Have You Seen a Miracle?
Waiting a Long Time for a Miracle? 3 Things to Do and Not Do
Inside: Have you been waiting a long time for a miracle? Sometimes it seems like God is never going to come through. Read on for 3 things to do and not to do while you wait.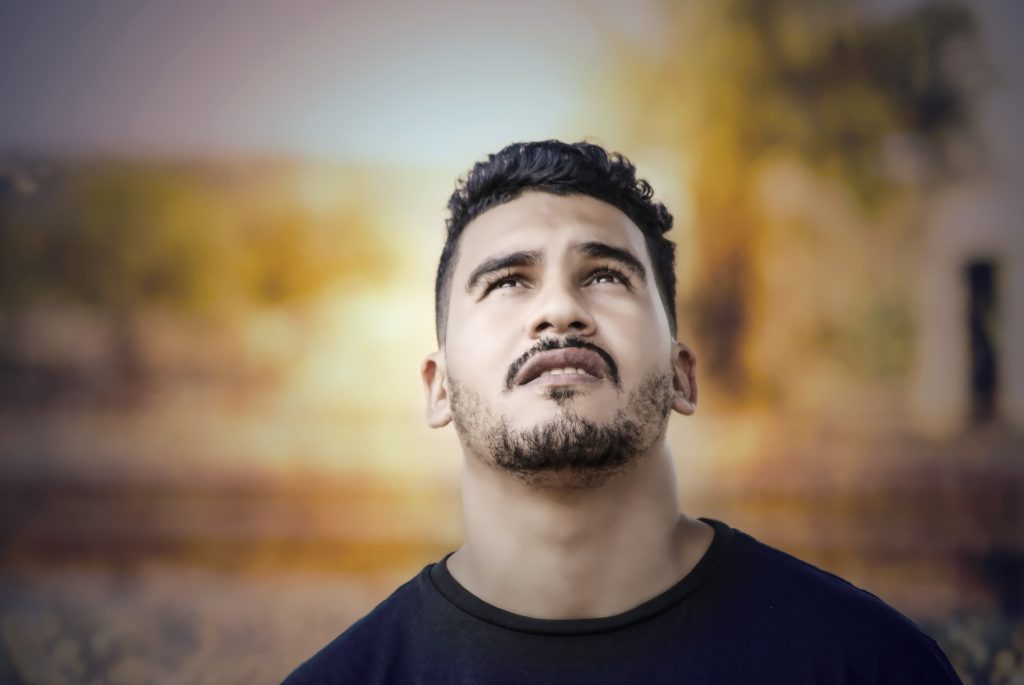 Have you been waiting a long time for a miracle? For a breakthrough in a relationship, healing from a disease, the gift of a child? You want God to move heaven and earth, and He can, but why is it taking Him so long, and what are we to do while we wait?
Sometimes the wait for the miracle is painfully long, and it seems like God is never going to come through.
In the Bible, we see Abraham and Sarah waiting decades before God fulfills His promise to give them a son. Zechariah and Elizabeth had probably long stopped praying for a child, when God knocked their socks off and Elizabeth became pregnant with John the Baptist, who prepared the people for Jesus. The woman we read about last week had a condition of bleeding for 12 long years before she experienced the miracle of healing. (If you missed that devotion, you can find it here.)
We can learn a lot from these people. They were real people, just like us, with grand achievements and downright flaws. Let's learn from them what not to do and what to do while we wait for God to come through.
3 Things Not to Do While You Wait
1. Don't take matters into your own hands
Raise your hand if you often take matters into your own hands. Yep, I am right there with you. Pretty much we try to fix things, and we mess them up even further.
We are in good company with Sarah. When God took too long to come through on His promise to give her a son and to make him into a great nation, Sarah gave her husband, Abraham, permission to sleep with her handmaid. You can imagine how well that turned out. It not only led to tragedy in their own household but also chaos for generations to come. Don't take matters into your own hands!
2. Don't doubt what God can do
Poor Zechariah. He was old. This year he had been chosen by lot to go into the temple and burn incense on the altar of incense in the Most Holy Place. It was a once-in-a-lifetime honor. But when the angel of the Lord told him his wife would bear a son, he doubted. It sounds harsh, but God took away Zechariah's ability to speak until his son was born. You can read about this in Luke 1:
18 And Zechariah said to the angel, "How shall I know this? For I am an old man, and my wife is advanced in years." 19 And the angel answered him, "I am Gabriel. I stand in the presence of God, and I was sent to speak to you and to bring you this good news. 20 And behold, you will be silent and unable to speak until the day that these things take place, because you did not believe my words, which will be fulfilled in their time."
Why the consequence?
Because God is serious: He can be trusted. He can do anything. He might choose not to do it, but He calls us to believe: He can do it! I wonder what consequences I have experienced because I doubted what God could do.
3. Don't put your trust in people over God
Ugh, I am guilty of this one, too!
The woman with the bleeding condition had spent all her money on doctors, who had only made her condition worse. I am not saying don't go to the doctor! Modern medicine continues to marvel me, and I regularly take medicine and go to a physician.
I am only using the woman's story as an analogy: The issue is the focus of our trust. Are we trusting in ourselves or other people more than we are trusting in God? We need to pin our hope, our trust, on the One who really can do the miracle.
3 Things to Do While You Wait
All those things not to do! Let's turn to the positive, the things we can do while we wait for the miracle.
1. Let God be God
We learn from Sarah to let God be God. God is sovereign, and if He wants something to happen it will happen.
And Sarah conceived and bore Abraham a son in his old age at the time of which God had spoken to him. (Genesis 21:2 ESV)
Hands off the steering wheel of your life. Let God be God.
2. Trust that God can do what He says He can do
While we wait for the miracle, account after account in the Bible illustrates that we should not give up. The miracle might come in a form we don't expect or at a time that we could not have predicted. For Zechariah and Elizabeth, who had resigned themselves to life without offspring, God announced that He had heard their prayers from years ago:
11 And there appeared to him an angel of the Lord standing on the right side of the altar of incense. 12 And Zechariah was troubled when he saw him, and fear fell upon him. 13 But the angel said to him, "Do not be afraid, Zechariah, for your prayer has been heard, and your wife Elizabeth will bear you a son, and you shall call his name John." (Luke 1:11-13 ESV)
And yet, with the miracle of this birth would come the hard reality that their son, having turned the hearts of the people to God, would lose his life to King Herod's hand.
With that hard truth, might we still trust that God will work things out in the very best way at the very best time.
3. Be brave to come close to Jesus
The woman with the condition of blood risked everything to touch Jesus' garment. Having touched the hem of His garment, she sensed immediately that she had been healed. How often do we try to meddle and fix and solve, when the real solution lies in humbling ourselves on our knees and brushing up against Jesus? Take courage. Be bold to ask. He is waiting to heal your heart and soul.
All throughout the Bible, God's story of redemption played out through imperfect people. God continues to work through all of us imperfect people today.
What "do" or "don't" will you focus on as you wait for the miracle?
Digging into God's Word: Waiting for a Miracle
Sarah was 90 or 91 when Isaac was born. She and Abraham had waited 25 years from the time God had promised she would bear a son until he was actually born. Isaac's birth was truly a miracle. What does this passage say to you about waiting for a miracle?
Genesis 21:1-7 (ESV)
The LORD visited Sarah as he had said, and the LORD did to Sarah as he had promised. 2 And Sarah conceived and bore Abraham a son in his old age at the time of which God had spoken to him. 3 Abraham called the name of his son who was born to him, whom Sarah bore him, Isaac. 4 And Abraham circumcised his son Isaac when he was eight days old, as God had commanded him. 5 Abraham was a hundred years old when his son Isaac was born to him. 6 And Sarah said, "God has made laughter for me; everyone who hears will laugh over me." 7 And she said, "Who would have said to Abraham that Sarah would nurse children? Yet I have borne him a son in his old age."
Digging Deeper: Waiting for a Miracle
Enjoy this quiet time, just you and God. Reflect on or journal about the following questions, listening for what God has to say to you.
1. Which account in today's devotion struck a chord with you? (The accounts were about Abraham and Sarah, Zechariah and Elizabeth, and the woman with the condition of bleeding.) What truths about God do you learn from that account? How do those truths apply to your life today?
2. Which of the "to-dos" and "not-to-dos" resonated with you? Which one do you want to focus on? Ask God to strengthen you in this area and to give you peace while you wait for the miracle.
3. What other accounts in the Bible can you think of where the miracle from God came after a very long wait? Do any of those have special meaning to you, and why? (For example, the Parting of the Red Sea during the exodus occurred after 430 years of bondage in Egypt. Many generations did not see the miracle, which was to come.)
4. Help others know that God is still at work today! If you have experienced a miracle, share as much as you're comfortable in the conversation below, or on the Digging Deeper with God Facebook page at www.facebook.com/DiggingDeeperwithGod. (Look for the post with the graphic "Have You Seen a Miracle?")
5. If you enjoy artistic Bible journaling, choose a verse or concept from one of today's passages to focus on. I particularly love Luke 1:19. I tremble in awe at the reality of God and His angels every time I read it.
And the angel answered him, "I am Gabriel. I stand in the presence of God, and I was sent to speak to you and to bring you this good news. (Luke 1:19 ESV)
6. Enjoy worshiping with these songs as you reflect on miracles you've experienced and the ones yet to come. Choose one or all of the songs to listen to, or come back to these songs throughout the week.
Frontiers (Lead Me to the End of Myself; Vertical Church Band) (This is my new favorite song. It is moving and inspiring.)
Multiplied (Needtobreathe)
You're Beautiful (Phil Wickham)
One Touch (Nicole C Mullen) (This beautiful song recounts the healing of the woman with the condition of bleeding.)
~~~~~
Find Past Series
You can find Past Devotions from other series on the website under the Devotions menu or at www.diggingdeeperwithgod.com/past-devotions/.
Three of the most popular series have been Lead Me to the Rock, Hope Springs Eternal, and All In: A Study of Elisha.
~~~~~
I'm so glad you are here!
Join us to have these devotions delivered straight to your inbox.
Print