Devotion 8 of 8 in the series All in a Day's Work: Colossians 3:23-24 and Ephesians 2:10
The Key to Making Your Work Matter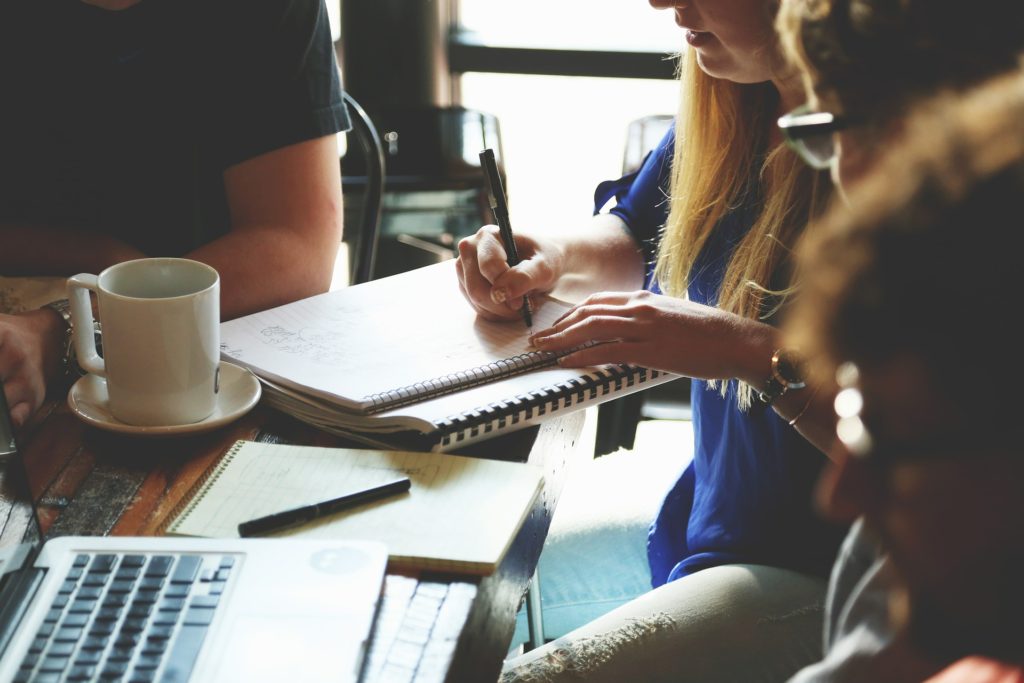 Colossians 3:23-24 (ESV)
23 Whatever you do, work heartily, as for the Lord and not for men, 24 knowing that from the Lord you will receive the inheritance as your reward. You are serving the Lord Christ.
Ephesians 2:10 (ESV)
For we are his workmanship, created in Christ Jesus for good works, which God prepared beforehand, that we should walk in them.
Digging into God's Word
I want to be careful in telling this story. Often, when people pass from this life into eternity, we tend to remember only the best about the person. That's gracious of us and perhaps has something to do with the grief process. My dad was a really great person and a wonderful father, but like the rest of us, he was not perfect. We remember his "garage language" when he worked on his race cars, and I came by my temper naturally. But he was also a hoot to be around, very encouraging, and an artful conversationalist. He could make anyone feel welcome and valuable in their own right.
Because of the way in which he died, news of my dad's death spread to various parts of the country, and we heard from people we would not have imagined. One of the most stunning letters came from a man who had worked with my dad for a short time 30 years earlier and had not been in touch since. He even enclosed a photo: The two had gone on a business trip together to Japan. This coworker had taken a photo of a storefront, and my dad showed up in the reflection of the plate glass window.
Why all this effort after 30 years?
My dad worked at that company for a whole two-and-a-half years. From what I understand, his boss made life miserable for the employees. This coworker recalled that Dad had survived a lot longer in the position than he had. In that very short time, Dad had made an impression of integrity on this coworker that had lasted for 30 years.
Key to this story was not their professions or their effectiveness in their positions. What mattered was the way in which they carried themselves in a very difficult situation. Thirty years.
Your work matters. Not because of what type of job you have or how good you are at it. It matters because day after day you are fulfilling your calling as God's "workmanship, created in Christ Jesus for good works, which God prepared beforehand, that we should walk in them" (Ephesians 2:10).
In the same way, let your light shine before others, so that they may see your good works and give glory to your Father who is in heaven. ~Matthew 5:16 (ESV)
Digging Deeper
As you are able, spend time with God, reflecting on these questions or journaling your thoughts.
I will admit to you that I am finishing up this devotion after a day when I wasn't a shining light in every aspect at work. I have some confessing to do. How about you? Let your mind wander to what you did and how you spoke throughout the day, and confess any sins to God. He is faithful and just to forgive us our sins.
Recall anyone who has been an example of integrity for you in their work or home life. What about their example stands out for you? In what ways does their example inspire you?
Being a light in the work and home world can be challenging! Ask God to show you what He has planned for you and how you might fulfill your calling as His workmanship, lighting your part of the world.
Do you want to sing? Look up "We Are" by Kari Jobe. If I put the link here, it messes up the feed to our iPhone users! I was remembering a different song, "Light of the World," written by Philip Lawson Johnson (with the words "so shine, shine, shine where you are"), but it does not exist on YouTube. If you know it, you can hum it!
Sign Up!
Be sure to get all of the devotions on the first day they are posted. Let's Meet with God and Grow in Faith together! SIGN UP here!
Links
Have you missed any devotions? You can find all of the devotions in the series "All in a Day's Work" at this link. Find other series at these links:
Next Series
I just love it when God confirms a decision. I had been contemplating the topic for the next series. After a short prayer time about it, I was considering two ideas. On the way to church that morning, I landed on the topic of beauty. That morning we sang "You're Beautiful" by Phil Wickham, and we read from Isaiah 61: beauty instead of ashes. God makes me smile. So join us, won't you, for our next series on BEAUTY! We are seeing a lot of ugliness in the world right now and could use a reset.
Print