Devotion 2 in the series It's the New You! Praying through Psalm 51
How to Confess Your Sins to the Lord: It's the New You!
Inside: Do you want to grow closer to Jesus and have a right heart toward him and others? Learn how to confess your sins to the Lord by praying through Psalm 51.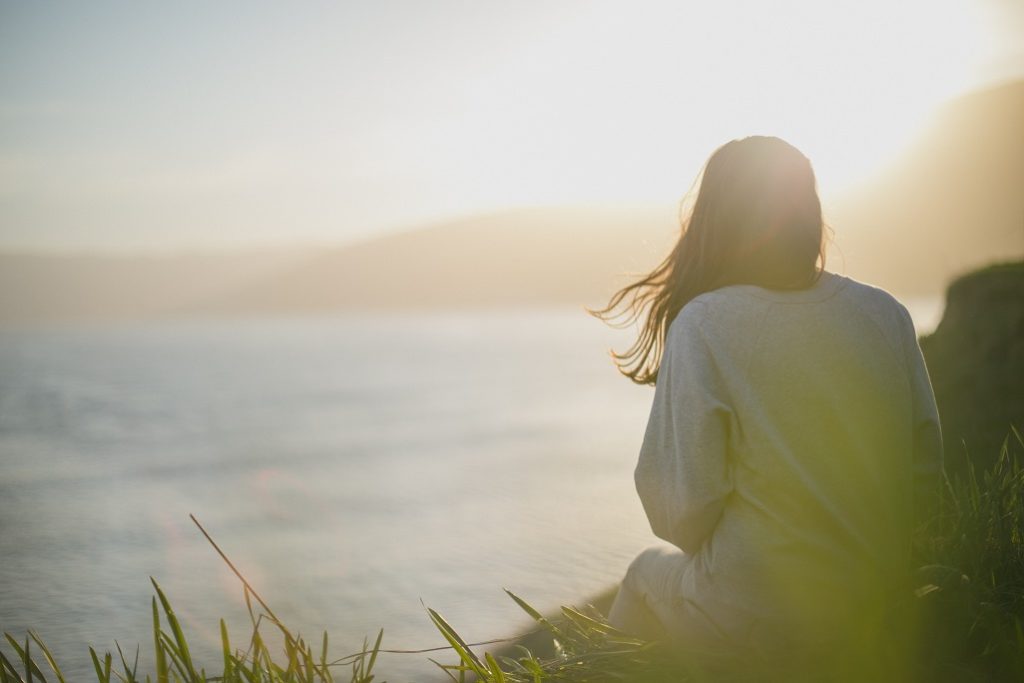 Photo by Artem Kovalev on Unsplash
It's no secret that I had writer's block this winter. I rationalized that so much was going on: The holidays were upon us, life was busy, and my household was changing. Although all of that was true, part of the writer's block was due to a barrier between God and me. It wasn't until I started wrestling with Him and acknowledging my transgressions — the state of my heart — that the chains loosened, and I could write again.
Many of us participate in a confession time on Sunday mornings as part of our worship services, but when was the last time you spent a good long time confessing your sins before the Lord, just you and Him, in your personal quiet time?
I'm telling you, confession breaks down barriers between you and Jesus. It truly is good for the soul!
I first started intentionally weaving confession into my quiet time after reading Jeff Manion's book, Dream Big, Think Small. It's a quirky title for a book that has so much meat on how to let God work through your ordinary days to bring extraordinary glory to Him.
Pastor Manion begins his quiet time by asking, "How's my heart?" It is in reflecting on the condition of my heart that I transition into a time of confession.
Seriously, if I wore my heart on my sleeve, what would people see? Ugh! Does Luke 6:45 really say, "Out of the abundance of the heart his mouth speaks"? Living proof right here!
Proverbs 4:23 (ESV) challenges:
Keep your heart with all vigilance,
for from it flow the springs of life.
Praying Through Psalm 51 to Confess Your Sins
Lately, I have found praying through scriptures particularly helpful. I would like to invite you to try an example with me, using parts of Psalm 51 (ESV). King David wrote this poignant psalm after the prophet Nathan confronted him about his sin with Bathsheba. Although we may not have sinned in the same way, we can model our confession of transgressions large and small after his tender example. I encourage you to work through this psalm with me:
1 Have mercy on me, O God,
according to your steadfast love;
according to your abundant mercy
blot out my transgressions.
2 Wash me thoroughly from my iniquity,
and cleanse me from my sin!
3 For I know my transgressions,
and my sin is ever before me.
4 Against you, you only, have I sinned
and done what is evil in your sight,
so that you may be justified in your words
and blameless in your judgment.
Dear Lord, I confess to you these sins: __________________
I sit quietly and listen for you to bring other transgressions to mind:
Thoughts that have not been of you: impure, mean-spirited, or cynical thoughts.
Words that did not bring you honor and glory.
Deeds (actions) that flew in the face of the love and graciousness that you have shown me.
6 Behold, you delight in truth in the inward being,
and you teach me wisdom in the secret heart.
This is hard, Lord. It is embarrassing to face my sins. What else do you want me to confess?
10 Create in me a clean heart, O God,
and renew a right spirit within me.
11 Cast me not away from your presence,
and take not your Holy Spirit from me.
12 Restore to me the joy of your salvation,
and uphold me with a willing spirit.
Please forgive me, Lord. Forgive me for all of it. Thank you not casting me away from your presence! What a blessing it is to be with you. Thank you for making me new and restoring my joy. Help me to receive your forgiveness and live with a new heart!
15 O LORD, open my lips,
and my mouth will declare your praise.
Oh, Lord, I thank and praise you for your mercy and forgiveness. Help me to praise you not only in my heart, but also out loud. Lord, open my lips to declare your praise!
The Blessing of Forgiveness
Isn't that just the best? I hope you found that time with the Lord sweet and warm, like a soft blanket thrown over your shoulders on a bone-cold day.
Likely some time after he wrote Psalm 51, David penned Psalm 32, thanking God for the blessing of forgiveness. David had committed sins considered beyond the pale for most of us, and yet he was able to confidently write:
I acknowledged my sin to you,
and I did not cover my iniquity;
I said, "I will confess my transgressions to the LORD,"
and you forgave the iniquity of my sin. Selah
~Psalm 32:5 (ESV)
When we confess our sins, we receive God's faithful forgiveness and a cleansing from all unrighteousness (1 John 1:9).
If I wore my heart on my sleeve, what would people see? Without confession, they would see a whole bunch of embarrassing gunk, but with confession comes the covering of a holy God, who takes away my scarlet sins and makes me white as snow.
Praise and Worship
You've confessed your sins, and you have received God's forgiveness. What better way to celebrate than to worship!
Cornerstone (Hillsong)
My Hope Is Built on Nothing Less (hymn version, by Sovereign Grace Music)
Forgiveness (Matthew West)
Confession Song (Crossroad Community Church) I am not familiar with this song, but I find the lyrics to be honest and truthful.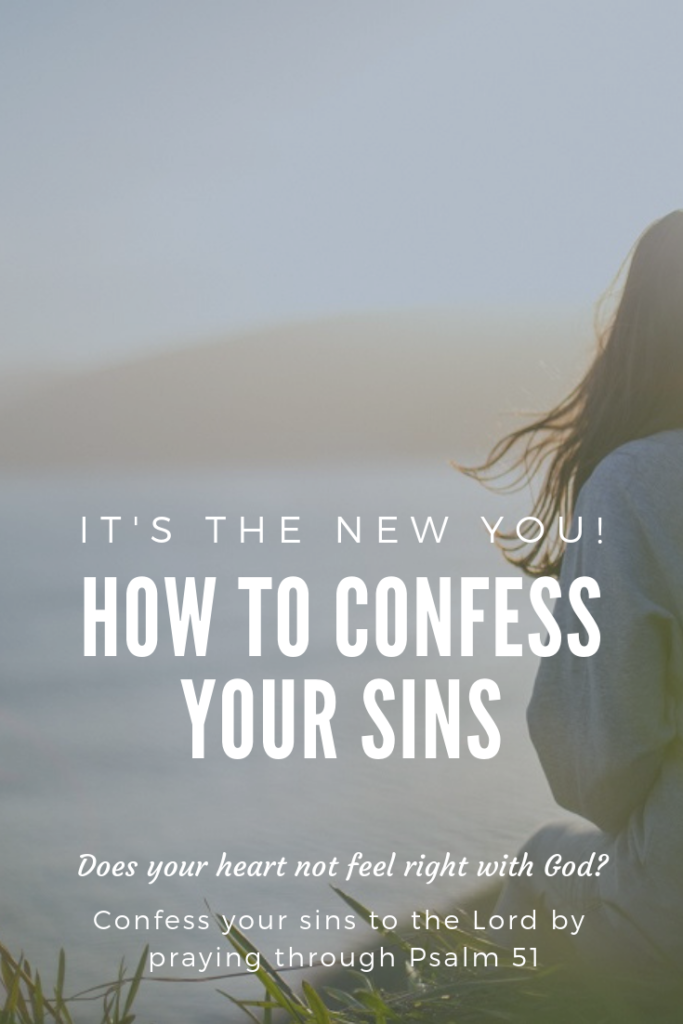 Print