Devotion 1 in the series Oh Give Thanks: Luke 17:11-19 (Jesus Cleanses Ten Lepers)
Give Thanks and Watch It Change Your Life
It does the heart good to give thanks! Who has God placed in your life that has changed your life for the better?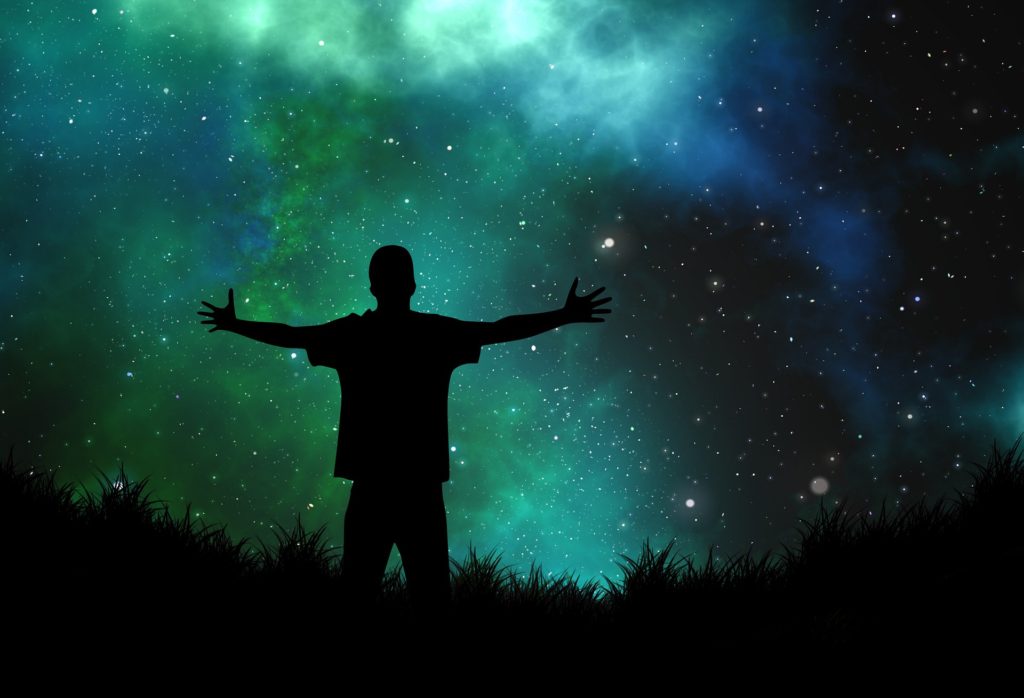 Today we begin a series of devotions that highlight people of the Bible who expressed thanksgiving. Through them, we will look at these areas of thanksgiving in our own lives:
Who has God placed in my life that has changed my life for the better?
What has God done for me?
What has God shown me?
Honestly, I can't wait to get to that last one! It's not the usual item we list in gratitude journals, but it is perhaps the most special.
As you read the passage today, consider how very life changing Jesus' healing touch was to the ten lepers. One of them returned to give thanks.
Who has touched your life in a special way?
~~~~~
Luke 17:11-19 (ESV)
Jesus Cleanses Ten Lepers
11 On the way to Jerusalem he was passing along between Samaria and Galilee. 12 And as he entered a village, he was met by ten lepers, who stood at a distance 13 and lifted up their voices, saying, "Jesus, Master, have mercy on us." 14 When he saw them he said to them, "Go and show yourselves to the priests." And as they went they were cleansed. 15 Then one of them, when he saw that he was healed, turned back, praising God with a loud voice; 16 and he fell on his face at Jesus' feet, giving him thanks. Now he was a Samaritan. 17 Then Jesus answered, "Were not ten cleansed? Where are the nine? 18 Was no one found to return and give praise to God except this foreigner?" 19 And he said to him, "Rise and go your way; your faith has made you well."
Digging Deeper: Give Thanks
Enjoy this precious time with the Lord. Reflect on or journal about the following questions, listening for what God has to say to you.
1. Before meeting Jesus, the men who were called lepers could not go near other people. They were ostracized from society. Notice that they stood at a distance from Jesus and had to raise their voices to talk with Him. Imagine the difference Jesus made in their lives! They would be able to return to their families, hug their children, and resume their daily work.
Who has touched your life in a special way? Who has God placed in your life that has made it better in ways you could not have imagined?
2. Did you catch the end of verse 14? "And as they went they were cleansed" (emphasis mine). Their healing did not happen right away. They presumably started walking toward the priest before they were actually healed. (The priest was the only one who could declare them clean of their skin disease.)
Has God asked you to do something that takes action from you, even though the results are not immediately evident? Ask God to help you trust Him to give you power along the way.
3. Notice that Jesus' love is for everyone. He uses the language of the day to refer to the man from Samaria, calling him a foreigner. Yet His healing did not discriminate. Time after time in the Bible, we read of Jesus breaking down cultural and social barriers.
The end of verse 19 can also be translated "your faith has saved you." In other words, yes, I healed you of your physical disease, but you are now saved from something more serious and important: You have placed your faith in me, and I have saved you from sin, death, and the power of the devil.
Praise God for His saving grace! Regardless of how people on this earth treat each other, Jesus stands for you. Jesus' love and salvation is for everyone, including you. Take time to thank Him for that or to ask Him questions about that. Let His love fill your heart.
Oh give thanks to the LORD, for he is good,
for his steadfast love endures forever! (Psalm 107:1 ESV)
~~~~~
Sign up here to Meet With God and Grow in Faith. Do you want more than a 5-minute devo or a get-me-out-of-here-fast sermon? Do you want to know, really know, that Jesus is with you every step of the way? Do you want a deep, dynamic relationship with the Lord? If so, you've come to the right place! Yes, I want that!
Print