Devotion 3 in the series the Fruit of the Spirit
Fruit of the Spirit: Peace that Calms
Inside: What storm are you facing? No other gift can help you get a good night's sleep like the fruit of the Spirit of peace. Discover the key to the peace that calms. Plus, a printable Prayer for the Storms of Life.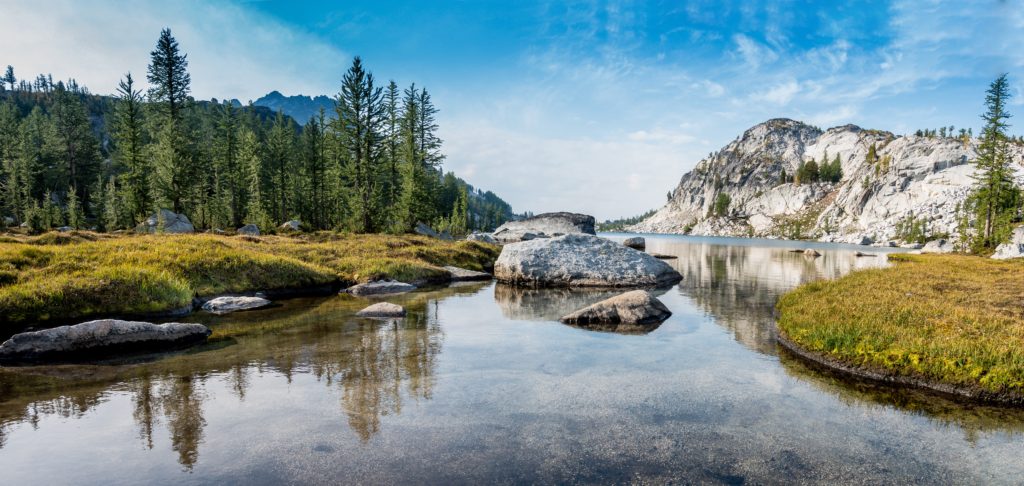 Photo by craig kerwien on Unsplash
But the fruit of the Spirit is love, joy, peace, patience, kindness, goodness, faithfulness, gentleness, self-control; against such things there is no law.
~Galatians 5:22-23 (ESV)
At first the gentle surf lulled the men in the boat, and they thought not much of it. Soon, though, the wind grew fierce, and the swells broke over the bow, spilling into the boat. The men anxiously looked at each other: Was there a way out of this storm?
The waves kept coming, higher now and stronger, relentlessly pounding the little boat, dumping water into it from every direction. The water was ankle deep now and only getting higher. The small vessel stood no chance, even with experienced fishermen on board.
The men thought of their wives, their parents, their children. How would their families survive if they were to drown at sea, the fate every fisherman dreaded?
One of the men spotted their friend lying sound asleep on a pillow in the stern. How could Jesus sleep? Didn't he know they were about to die?
And they woke him and said to him, "Teacher, do you not care that we are perishing?" 39 And he awoke and rebuked the wind and said to the sea, "Peace! Be still!" And the wind ceased, and there was a great calm. 40 He said to them, "Why are you so afraid? Have you still no faith?" 41 And they were filled with great fear and said to one another, "Who then is this, that even the wind and the sea obey him?" (Mark 4:38-41 ESV)
Had he not known they were perishing? How could he sleep through the tempest?
What storm are you facing? Is it one of health or finances? Maybe it is relational or spiritual. Have you lost hope, are you in conflict, or do you find each day a study in drudgery?
Like the disciples, we can cry out to Jesus. He has probably heard "Do you not care?" a million times. Yet when his children come to him with their heart cry, he rebukes the storm: "Peace! Be still!"
The key to walking with the Spirit when it comes to peace seems to be where we put our faith. "Why are you so afraid?" Jesus asks us. "Have you still no faith?"
While the reprimand can sting, he has a point: If only during the storms in my life would I fully trust him, who is so powerful "that even the wind and the sea obey him." Instead, I take it upon myself to wrestle, to fix, to try to chart my own way out.
Dear Jesus,

You are not slumbering unaware. You know my storm of __________. To you this is not a worry, because you have all power, and you know the ending. But I do not, Lord. I do not have all power, and I do not know the ending. Please help me to turn this storm over to you. Help me let you handle all of the details, all of the decisions, every last part of it. I plead with you to remove my fear and to give me faith in you, the One who calms the storms. I give it all to you.

In your name, Jesus, I pray.

Amen.
Click here for a printable of this Prayer for the Storms of Life. Tuck it in your Bible or hang it on your refrigerator or mirror for those times when you need to hand over your storms to Jesus.
Digging Deeper: The Fruit of the Spirit Peace
Reflect on or journal about the following questions, listening for what God has to say to you. Despite our earthly circumstances, we will find peace that calms in God's presence.
The fruit of the Spirit are gifts given freely by God to us. We have them simply because we trust in Jesus. So then how is it that we may struggle to exhibit a particular fruit? Think this through with me: It is because of our faith in Jesus that we long to fully live out the fruit of the Spirit. Because the Holy Spirit lives in us, we have an inclination, a desire, to walk with the Spirit and be filled to overflowing with his fruit.
Even St. Paul says, "But I say, walk by the Spirit, and you will not gratify the desires of the flesh" (Galatians 5:16 ESV). So there is some walking to do in order to let God's peace, or any other fruit, flow from you.
1. Are you facing a storm at this time, or something that is causing your heart to feel unsettled? Identify the situation or circumstance that is causing you lack of peace. It may be violent, raging, of hurricane force, or it may be in the form of low, unsettling waves.
2. Read the entire passage of Mark 4:35-41 in your own Bible or on a Bible app. You can also find it here, on Bible Gateway. What do you notice about Jesus' actions, and how does that help you trust him for what you need?
Do you know what I notice? I love that in verse 39, "he awoke and rebuked the wind and said to the sea, 'Peace! Be still!'" It's not like he rolled over and in his slumbering mumbled for the wind to die down. No, I picture him standing up, wide awake, and taking command. Notice the exclamation points? This is what he can do for me and my storms!
3. In Luke 8:22-25,Luke adds that the disciples marveled at Jesus' ability to command the winds and the water. Take a few moments to marvel at all God has done for you. 
Worship!
Just as David played the harp to soothe Saul's soul, praise and worship can bring us peace. Enjoy this precious time as you praise Jesus in song.
More Devotions on the Fruit of the Spirit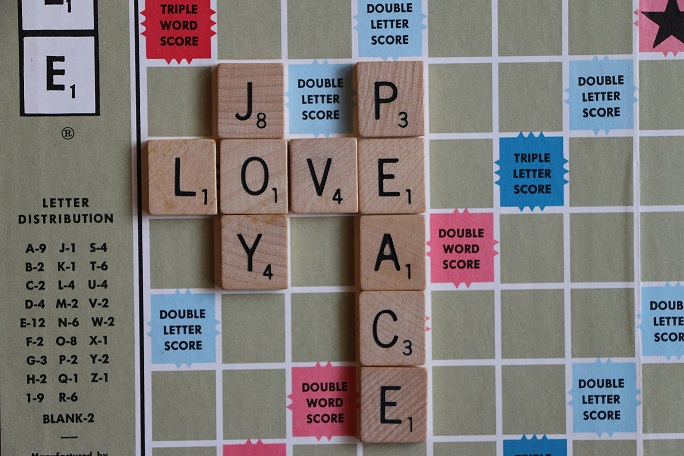 Fruit of the Spirit PEACE!
Print