Devotion 5 in the series Fruit of the Spirit
Fruit of the Spirit: Kindness of Heart and Action
Inside: What does the fruit of the Spirit kindness look like, and how can we melt hearts and bind relationships by showing tender concern, kindness of heart, or kindness of act?
This post contains affiliate links. This means should you click on the link and make a purchase, I will receive a small commission at no extra cost to you. Thank you for your support!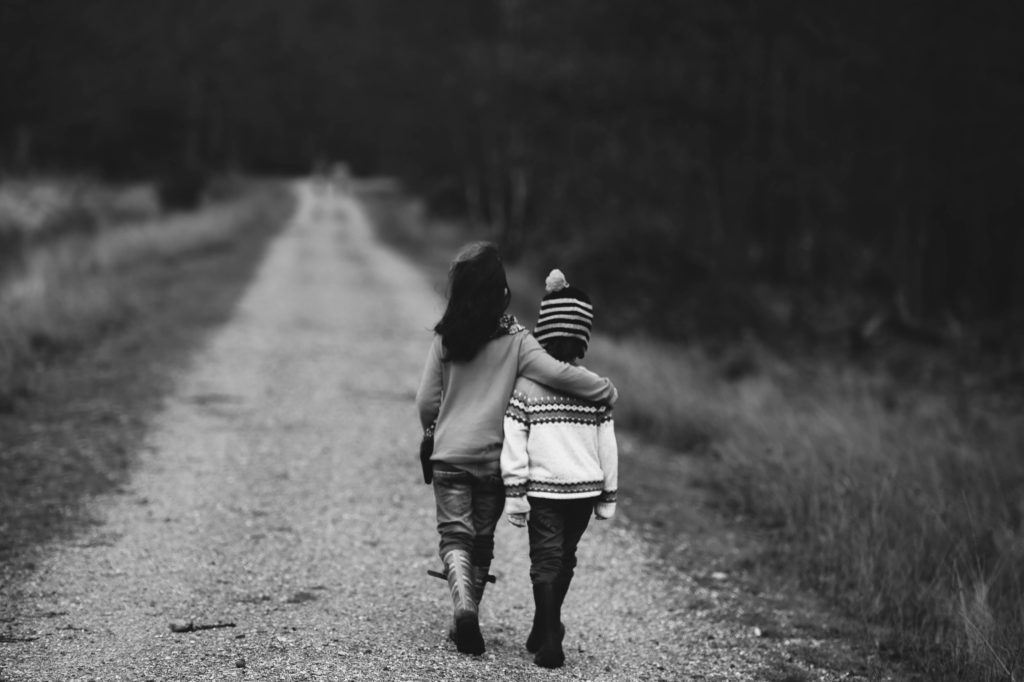 Photo by Annie Spratt on Unsplash
But the fruit of the Spirit is love, joy, peace, patience, kindness, goodness, faithfulness, gentleness, self-control; against such things there is no law.
~Galatians 5:22-23 (ESV)
~A few nights ago, a friend took time aside with me during a women's night of worship to listen to my cares and pour into me from her own experience. She texted the next day with a Bible verse and a word of encouragement.
~A few days before that, a friend who had contacted me about something else heard my plea and texted a heartfelt prayer, phone to phone, heart to heart.
~A tender soul gave me a small gift and a handwritten card at the end of a several-week Bible study I had facilitated, and I have watched her quietly slip bag after bag, card after card, to other people at church.
~A surprise snow arrived during our Sunday service, and a young man helped walk an older friend (and one of our readers!) to her car, providing a sure, steady arm.
~Mention a home repair problem to a particular retiree, and wouldn't you know it, he shows up to make the repair himself.
The Greek word for "kindness" is chrēstotēs. It means "benignity, tender concern, uprightness." It is kindness of heart and kindness of act. (GotQuestions.org)
I love that: tender concern, kindness of heart, and kindness of act.
The fruit of the Spirit of kindness involves tenderness, heart, and action.
We see kindness countless times in Jesus' ministry. He had compassion on those who had were "like sheep without a shepherd" and in need of both physical and spiritual food (Mark 6:30-44). Time and again, he interrupted his day to show tender kindness to people in need. Remember the woman with the problem of bleeding? Jesus showed her and many other women honor not known in their day.
But the account in the Bible that touches my heart most deeply in relation to kindness is David's treatment of Mephibosheth, the grandson of Saul and son of Jonathan.
Unexpected Kindness Changes the World
In those times, when kings took over the throne, it was common for them to wipe out everyone in the previous king's household. Saul and Jonathan had been killed in battle, not by David's hand. When Mephibosheth's nurse learned that Saul and Jonathan had been killed, she fled with Mephibosheth to protect him from certain death:
Jonathan, the son of Saul, had a son who was crippled in his feet. He was five years old when the news about Saul and Jonathan came from Jezreel, and his nurse took him up and fled, and as she fled in her haste, he fell and became lame. And his name was Mephibosheth. (2 Samuel 4:4 ESV)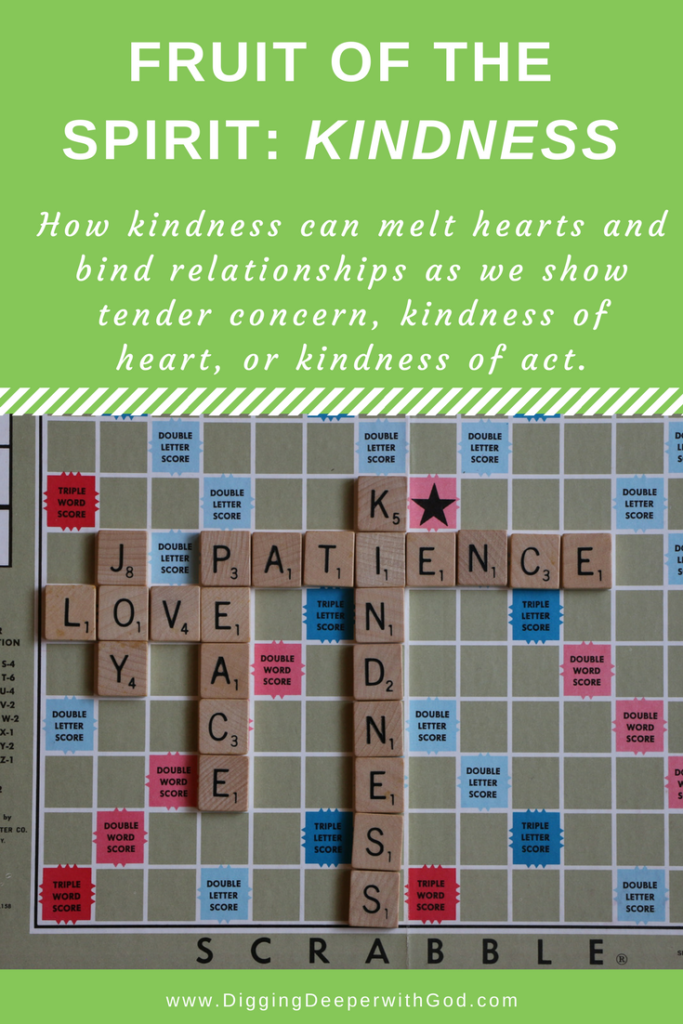 Unbeknownst to the nurse, king-to-be David and Jonathan had been best friends, and David had promised to show kindness to Jonathan's family (1 Samuel 20). Years passed, David's dear friend died in battle, and, with God's permission and blessing, David assumed the throne.
The Lord gave King David victory after victory, and the king subdued the surrounding nations.
Yet in the back of his mind, he knew he had unfinished business, a promise to make good on. I encourage you to read all of 2 Samuel 9 in your own Bible. (It's not that long!) Portions of it are printed below for you.
In this passage, we find that not only does King David find Mephibosheth, but he invites him to dine at his table for the rest of his life. Furthermore, David gave Mephibosheth all that belonged to Saul, and he allowed the servant Ziba and his family to till the land for Mephibosheth. Be sure to catch this: Ziba had belonged to the household of Saul, and he and his 15 sons and 20 servants were all spared and shown loving kindness by King David. David gave them safety and provision (bread to eat), despite the change in the royal family.
King David bucked age-old tradition in order to show kindness.
What About Us?
Don't you just love God's Word? What we learn from David's tender treatment of Mephibosheth, we see played out in Jesus' consummate ministry of compassion, and then we are encouraged in Galatians 5 that the Holy Spirit will help us sow seeds of kindness.
And so we see the evidence of the fruit of the Spirit of kindness all around us, from the person who sends encouraging notes to the handyman who shows up to offer his skills free of charge.
Tender concern, kindness of heart, kindness of act.
To whom will you show tender kindness this week?
Digging Deeper: The Fruit of the Spirit Kindness
Reflect on or journal about the following questions, listening for what God has to say to you about the fruit of the Spirit of kindness.
1. Reread 2 Samuel 9, with the following points in mind. Portions of 2 Samuel 9 are printed for you below.
Notice the heading of the chapter, and reflect on how remarkable that was, given the cultural context.
What emotions must Ziba, the servant of the house of Saul, felt when David called him to the palace? (Shaking in his boots?)
Circle or highlight every instance in which David showed kindness of heart or action.
2. How has Jesus shown you kindness in the form of tender concern, kindness of heart, or kindness of act? Thank him for all the kindness he has shown you!
3. The children's ministry at my church is focusing on kindness this month. I love how God aligns messages when we need to hear a word loud and clear! Look at the picture of the signs below and the types of people to whom we can show kindness. In what way are you inspired to show kindness this week?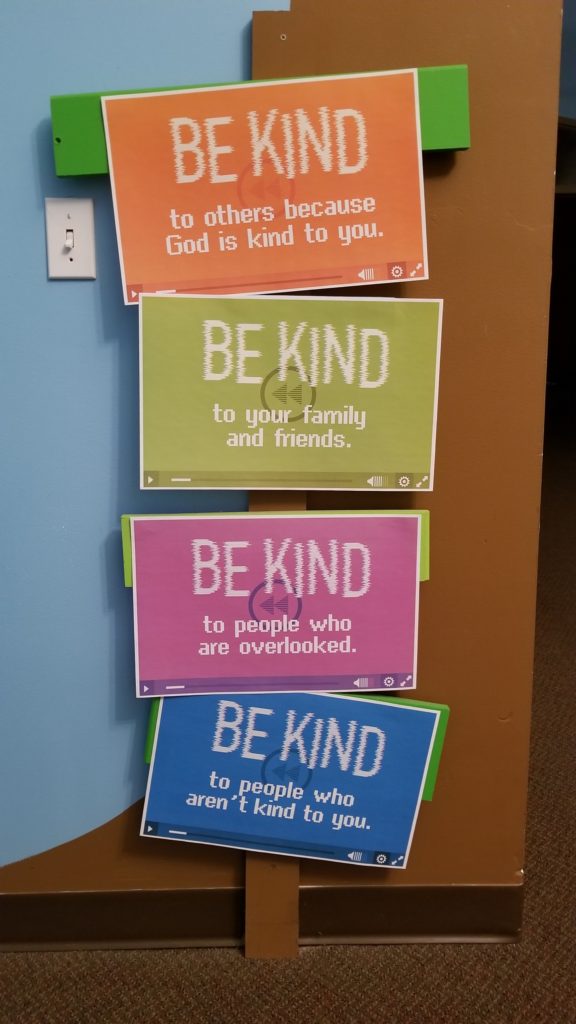 Get Your Worship On!
Let these songs encourage you to see Jesus' kindness to you and how you might display his kindness to others.
Take My Life (And Let It Be) (Chris Tomlin)
Reckless Love (Cory Asbury, Bethel Music) This song is all about Jesus' love for us. Claim this promise and prayer for children or spouses who are far from the Lord.
Kyrie Eleison (Chris Tomlin)
Digging into God's Word: The Fruit of the Spirit Kindness
David's Kindness to Mephibosheth (2 Samuel 9:1-10 ESV)
And David said, "Is there still anyone left of the house of Saul, that I may show him kindness for Jonathan's sake?" 2 Now there was a servant of the house of Saul whose name was Ziba, and they called him to David. And the king said to him, "Are you Ziba?" And he said, "I am your servant." 3 And the king said, "Is there not still someone of the house of Saul, that I may show the kindness of God to him?" Ziba said to the king, "There is still a son of Jonathan; he is crippled in his feet." 4 The king said to him, "Where is he?" And Ziba said to the king, "He is in the house of Machir the son of Ammiel, at Lo-debar." 5 Then King David sent and brought him from the house of Machir the son of Ammiel, at Lo-debar. 6 And Mephibosheth the son of Jonathan, son of Saul, came to David and fell on his face and paid homage. And David said, "Mephibosheth!" And he answered, "Behold, I am your servant." 7 And David said to him, "Do not fear, for I will show you kindness for the sake of your father Jonathan, and I will restore to you all the land of Saul your father, and you shall eat at my table always." 8 And he paid homage and said, "What is your servant, that you should show regard for a dead dog such as I?"
9 Then the king called Ziba, Saul's servant, and said to him, "All that belonged to Saul and to all his house I have given to your master's grandson. 10 And you and your sons and your servants shall till the land for him and shall bring in the produce, that your master's grandson may have bread to eat. But Mephibosheth your master's grandson shall always eat at my table."
Resources to Encourage Kindness
I have found several resources for you on developing kindness:
I heard Shaunti Feldhahn interviewed about her book The Kindness Challenge. She has spent years actually researching kindness. In her book you will learn how to persevere when kindness is tough and all sorts of ways to apply kindness in any relationship: with a spouse, child, co-worker, or in-laws.
Small Acts of Kindness is an adorable story for preschoolers through age 8 that shows how small acts of kindness can lead to great acts of love.
At one time, I am pretty sure I had The Berenstain Bears: Kindness Counts memorized! What will happen when Brother Bear shares his toys with a younger cub?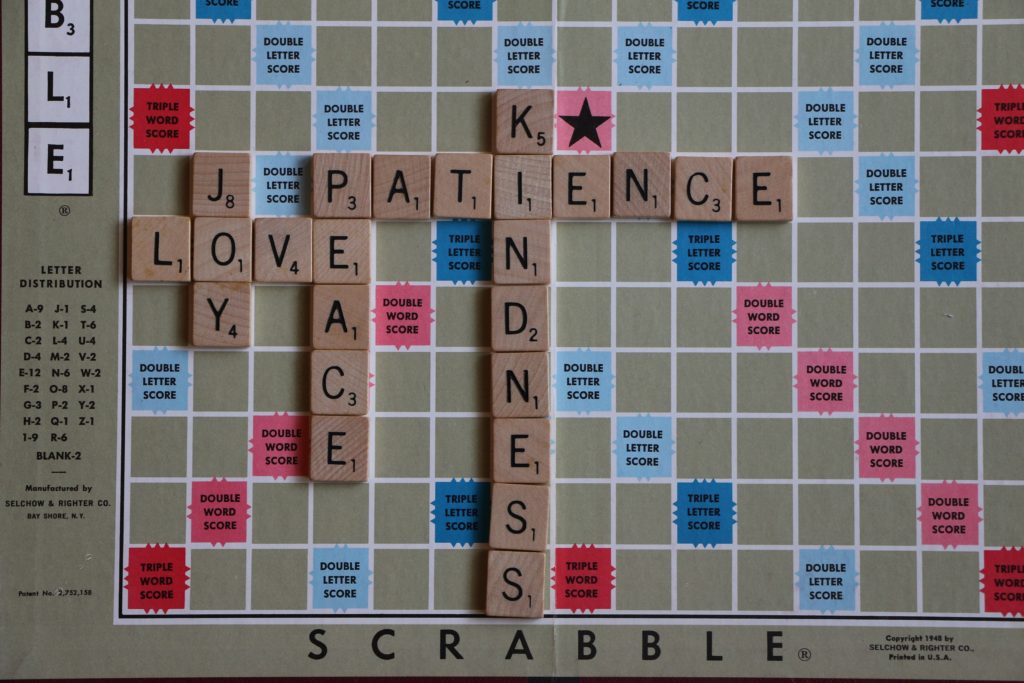 Fruit of the Spirit KINDNESS!
Print