Devotion 2 in the series Fruit of the Spirit
Fruit of the Spirit: Joy that Overflows
Inside: What if you have the fruit of the Spirit, but you're not feeling joy? How can you rediscover the fruit of the Spirit joy and let it overflow?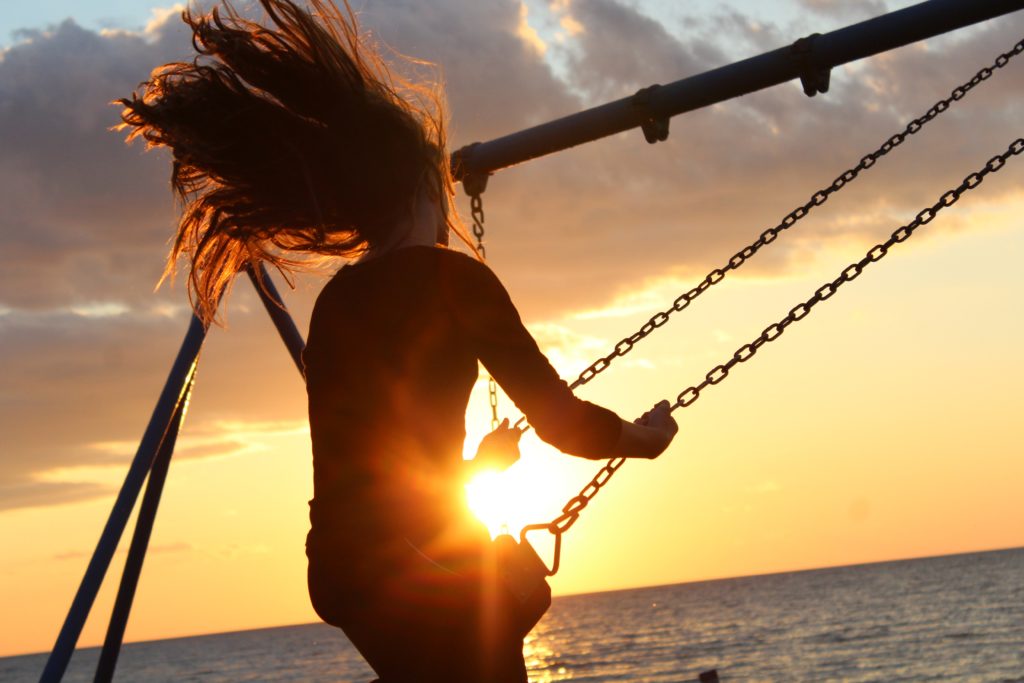 Photo by Noah Silliman on Unsplash
But the fruit of the Spirit is love, joy, peace, patience, kindness, goodness, faithfulness, gentleness, self-control; against such things there is no law.
~Galatians 5:22-23 (ESV)
I had a terrible week at work last week — way too much to do in too little time and not a way to do it all well — such that by Thursday morning, I consciously thought to myself, "I have lost my joy." I pushed through Friday with only the hope of the weekend propelling me along.
Coincidence that I would be writing a devotion on the fruit of the Spirit of joy?
The season in which we sing "Joy to the World" is only a few weeks behind us, yet I wonder if you are longing for joy: joy in your work, your relationships, your lot in life, even your time with the Lord.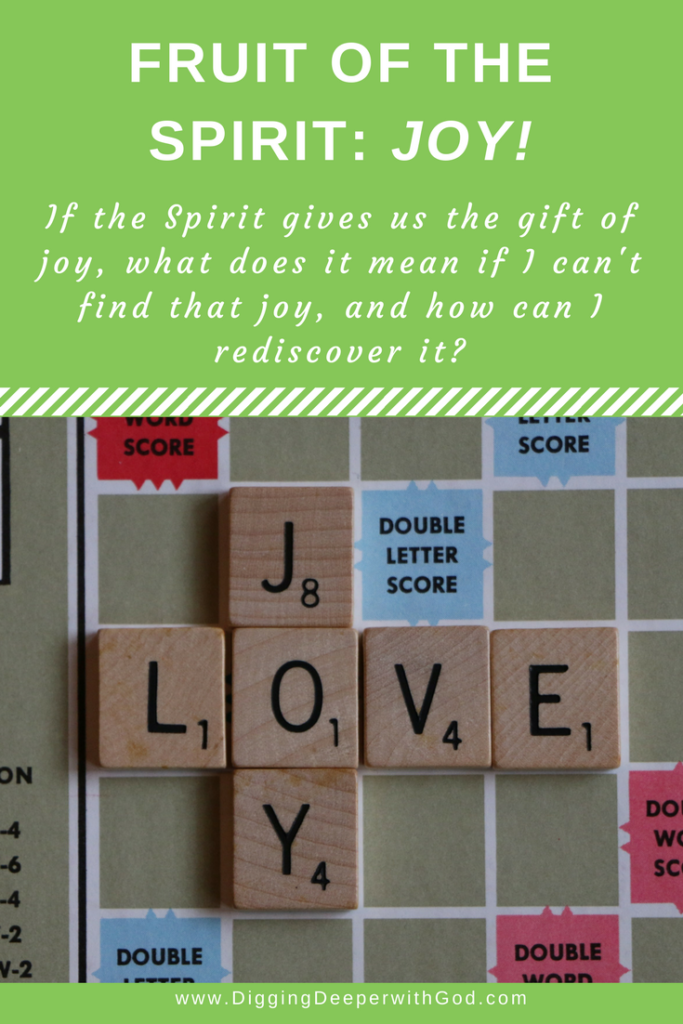 Do you know the question that really bothers me? If the Spirit gives us the gift of joy, what does it mean if I can't find that joy, and how can I uncover or reclaim it? Theologians might quibble with that question, but it's an honest one. You and I, we are going to wrestle it out for ourselves and see if we can make sense of things.
The joy that is spoken of in Galatians 5 is the deep-down joy in our soul because we are in relationship with God. While it is true that this joy cannot help but overflow to our relationships with other people, the sense in Galatians 5 is of a spiritual joy in relation to God: It is the joy we sense from being made right with God, being in communion with him, and having the sure hope of heaven. One commentator calls it "the holy joy of the soul" (Meyer's). I like that description!
This joy does not change with circumstance or the problems in our lives, like my bad week at work, and yet the words I said in my head that morning catch me: "I have lost my joy."
Had I?
Refocusing on Real Joy
This is when we need to kick Satan to the curb. Let's remember 1 Peter 5:8 (ESV):
Be sober-minded; be watchful. Your adversary the devil prowls around like a roaring lion, seeking someone to devour.
The troubles of the world distract us from the Source of joy, and the devil and his minions love this. My stress, my financial troubles, my relational troubles, or my health concerns can all cause me to take my eyes off of Jesus. If you've lost sleep lately, you know what I mean.
Try to find an account in the Bible about Jesus experiencing a carefree, easy-going, fun-filled time with his disciples. Hmm. Now it is very possible that those times existed — maybe while hauling in a catch of fish or sitting by the fire at night — but God in his wisdom did not include accounts of Jesus shooting the breeze in his Word.
Could our goal for our daily lives be off by a smidgen? Instead, we read that Jesus
for the joy that was set before him endured the cross, despising the shame. (Hebrews 12:2 ESV)
This joy involves a cross and shame? That's not the kind of joy I was thinking about, and this is exactly my point.
Jesus endured the cross and its shame because he could look toward the joy of accomplishing our redemption and returning to the Father in heaven. That deep, inner joy, his oneness with the Father and the Holy Spirit, compelled a more difficult earthly life than I can fathom.
Rediscovering Joy in His Presence
Could it be we can rediscover the joy given by the Holy Spirit if we rekindle our relationship with the Lord?
You make known to me the path of life;
in your presence there is fullness of joy;
at your right hand are pleasures forevermore. (Psalm 16:11 ESV)
If you are using your own Bible or a Bible app, underline or highlight in Psalm 16 where it is you will find fullness of joy: in God's presence.
I took a night off from everything: I didn't work, I didn't write. I awoke the next morning and read a long passage in Ezekiel — not a bright passage at all, but one that proclaimed God's sovereignty.
Joy returned.
Dissecting it properly, it had been there all along.
Digging Deeper: The Fruit of the Spirit Joy
Reflect on or journal about the following questions, listening for what God has to say to you. Despite our earthly circumstances, we will find fullness of joy in God's presence.
1. Read 1 Peter 5:6-8 below. Notice the context: The precaution to be wary of the devil follows immediately after the encouragement to cast our anxieties on God, because he cares about us. What anxieties do you have today that you would like to give over to the Lord? Take the time to cast them on him.
6 Humble yourselves, therefore, under the mighty hand of God so that at the proper time he may exalt you, 7 casting all your anxieties on him, because he cares for you. 8 Be sober-minded; be watchful. Your adversary the devil prowls around like a roaring lion, seeking someone to devour. (1 Peter 5:6-8)
2. Likewise, we read part of Hebrews 12 earlier, but in context it has so much greater meaning. Just as Jesus could endure the cross, knowing the joy that was set before him, so we can lay aside our earthly worries ("every weight") and all of our sin (because Jesus redeemed us), and run with endurance the race set before us. What can you face today because you have the inner joy of knowing the Lord? Ask Jesus to help you run with endurance, and thank him for the joy you have in his presence!
Therefore, since we are surrounded by so great a cloud of witnesses, let us also lay aside every weight, and sin which clings so closely, and let us run with endurance the race that is set before us, 2 looking to Jesus, the founder and perfecter of our faith, who for the joy that was set before him endured the cross, despising the shame, and is seated at the right hand of the throne of God. (Hebrews 12:1-2 ESV)
Worship!
You can rediscover or reclaim the "the holy joy of the soul" by being in God's presence. If it helps buttress your time with God, listen to or sing these songs:
Here in Your Presence (New Life Worship)
Joy of the Lord (Rend Collective)
O Come to the Altar (Elevation Worship)
Only for Fun
I really wanted to include Three Dog Night's "Joy to the World ("Jeremiah was a bullfrog"), but I thought I might get letters, and not very nice ones, because it is not even close to being a Christian song. However, if you liked the vintage "What the World Needs Now" in last week's devotion on the Fruit of the Spirit: Love Is an Action, you might smile as you watch Three Dog Night on YouTube. The '70s hair and disco shirts are highly entertaining.
My friend Ana Willis at They Call Me Blessed is offering a planner that is simply beautiful. And practical. My two favorite things! Better yet, this planner will help you keep your eyes on Jesus as you aim for big goals and tackle everyday organization.
You can choose a dated or undated version. It's 390 pages total, so you will download it, put it on a thumb drive, and take it to a shipping or office store for printing and binding. You can pick and choose which pages to print or print them all! You could even choose to bind each month or each type of page separately.
It comes with pages for monthly and weekly planning; meal planning, including pantry inventory and shopping lists; Bible verses; and places to record goals, gratitudes, prayers and praises, to-dos, and notes.
Did I mention it is beautiful?
You can get yours HERE. What a great way to start the year!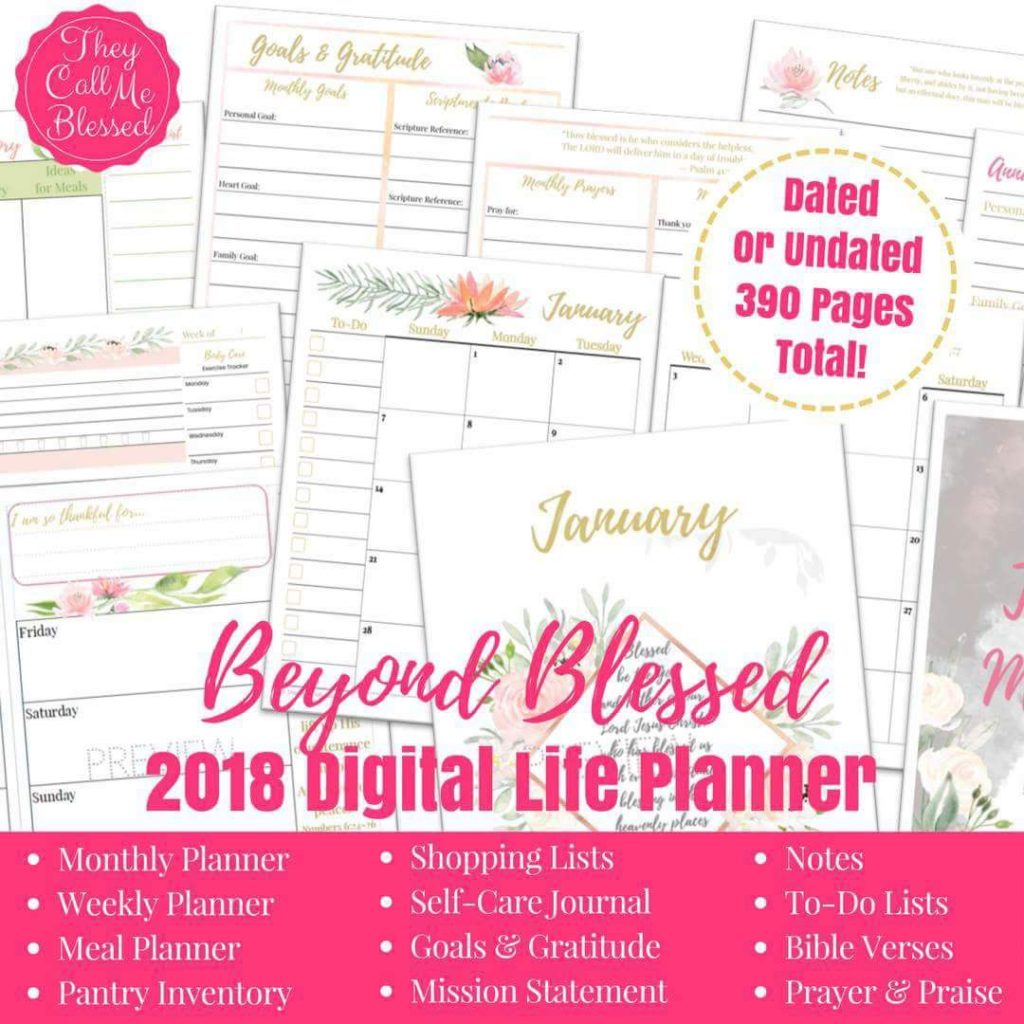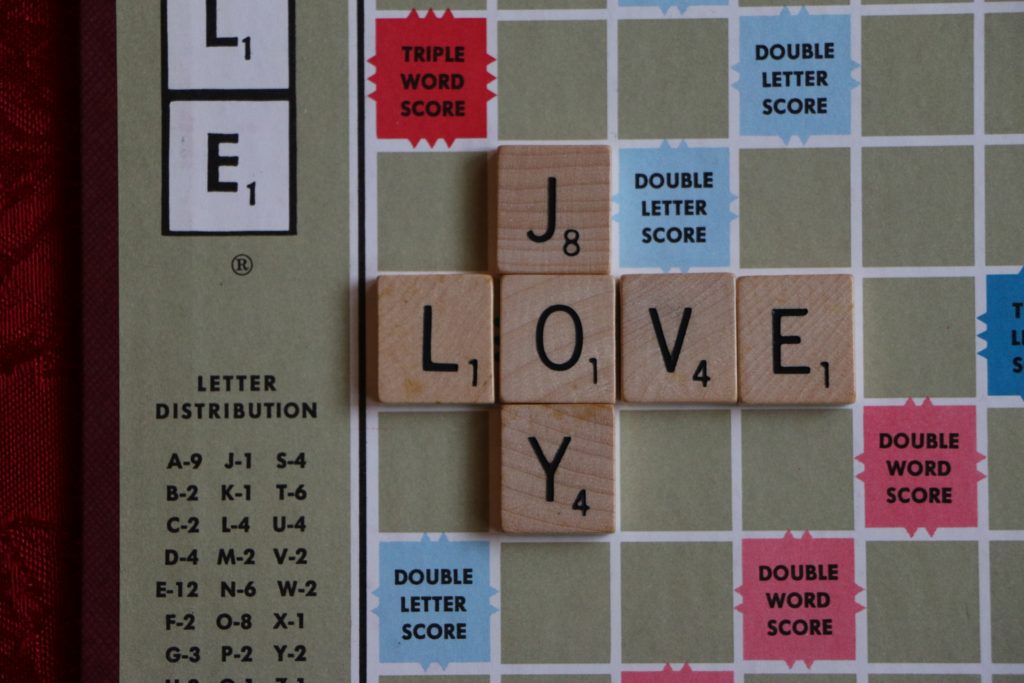 The fruit of the Spirit JOY!
Print