Devotion 4 of 10 in the series I Am the LORD: Isaiah 44:21-28
Finding Our Way Back to God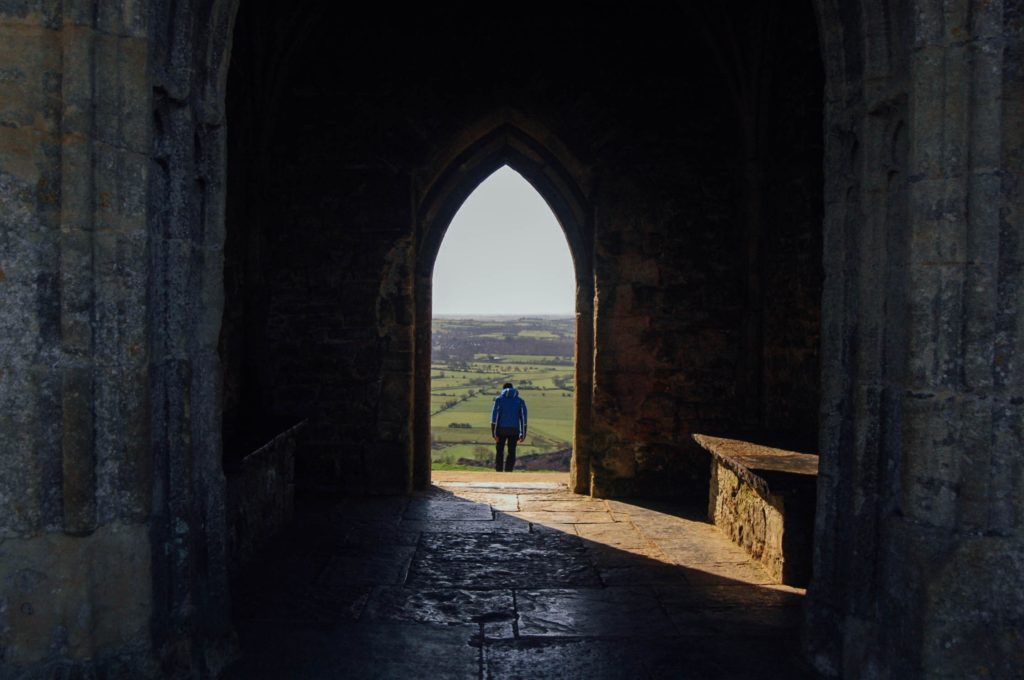 Isaiah 44:21-28 (ESV)
The LORD Redeems Israel
21 Remember these things, O Jacob,
and Israel, for you are my servant;
I formed you; you are my servant;
O Israel, you will not be forgotten by me.
22 I have blotted out your transgressions like a cloud
and your sins like mist;
return to me, for I have redeemed you.
23 Sing, O heavens, for the LORD has done it;
shout, O depths of the earth;
break forth into singing, O mountains,
O forest, and every tree in it!
For the LORD has redeemed Jacob,
and will be glorified in Israel.
24 Thus says the LORD, your Redeemer,
who formed you from the womb:
"I am the LORD, who made all things,
who alone stretched out the heavens,
who spread out the earth by myself,
25 who frustrates the signs of liars
and makes fools of diviners,
who turns wise men back
and makes their knowledge foolish,
26 who confirms the word of his servant
and fulfills the counsel of his messengers,
who says of Jerusalem, 'She shall be inhabited,'
and of the cities of Judah, 'They shall be built,
and I will raise up their ruins';
27 who says to the deep, 'Be dry;
I will dry up your rivers';
28 who says of Cyrus, 'He is my shepherd,
and he shall fulfill all my purpose';
saying of Jerusalem, 'She shall be built,'
and of the temple, 'Your foundation shall be laid.'"
Digging into God's Word
The other night, we sent my 9-year-old niece to her room for misbehaving. I had said "no" to throwing something across the table after a little game of toss had started to get out of hand, and she looked at me and threw it. Ah, sigh, to her room she was sent. When we told her a few minutes later that she could come out of her room, she did not budge. What had started as a small offense had spiraled into something larger, and now she was flushed with the hot embarrassment of direct disobedience. She could not bring herself to face me.
Often, what started as a small misstep in our lives spirals into something bigger. A little give into a temptation leads to something we never would have imagined or aspired to. No one dreams of being addicted to pornography or drugs or gossip or cynicism. Even backing away from going to church for a while because we are mad at God or people can leave us at a distance we never intended. But there we find ourselves, and in the hot embarrassment of our situation, we cannot for the life of us find our way back to God.
God knows us so well. His forgiveness is free, but He knows we will have trouble returning to Him. After a diatribe about idolatry in the previous verses (for a devotion on that, click here), God extends pure grace.
"Return to me," He says, "for I have redeemed you" (verse 22).
Just as the LORD redeemed Israel, when we trust Him, He forgives our worst offenses. He wipes them clean.
"I have blotted out your transgressions like a cloud and your sins like mist," He says in verse 22.
I thought she had fallen asleep, but after an hour, my niece emerged from her room, a sweet note of apology in her little hands. I hugged her and told her I forgave her completely. Emerging from the closed door is hard, but the kiss of forgiveness is tender. Give Jesus a chance to hug you and hold you and forgive you completely.
Digging Deeper
Reflect on these questions. If you have time, journal your answers.
What hot mess of embarrassment are you facing today? What door have you closed to God? Spend time talking with God about it, baring your soul to Him. He already knows, but the reunion of coming to Him will be sweet.
If you are inclined, go back and read the passage for today, writing down or circling all of the characteristics of God. Which of these is most meaningful to you today and why? Praise God for being who He is.
In these verses, God encourages all of His creation to "Sing for joy," "Shout aloud," and "Burst into song"! Let's do it! Put on your favorite hymn or praise song, and jam to His goodness. Dance, sing, shout!
Extra Info!
If you ever doubt the veracity of God's Word, consider this: Isaiah prophesied in 745 to 695 B.C., 150 years before the days of Cyrus. Yet he calls Cyrus by name and describes his accomplishment for God: Cyrus reigned as king of Persia from 539 to 530 B.C., and it was under Cyrus that the Israelites were allowed to leave their captivity and go home to rebuild Jerusalem and the temple, which had yet to be destroyed as of Isaiah's writing.
Print