Devotion 6 of 9 in the series Getting to Know Jesus: Matthew 8:18-22
But I Want to Take My Pillow!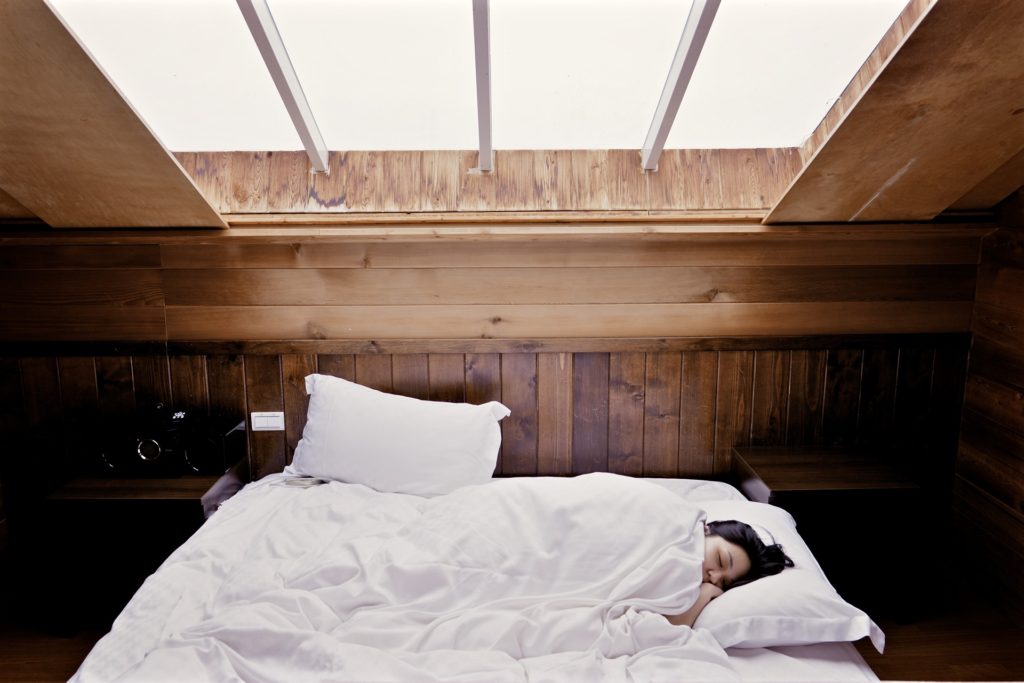 When it comes right down to it, what takes priority in your heart? For me, my pillow sometimes takes precedence! Jesus challenges us to a higher call.
Matthew 8:18-22 (ESV)
The Cost of Following Jesus
18 Now when Jesus saw a crowd around him, he gave orders to go over to the other side. 19 And a scribe came up and said to him, "Teacher, I will follow you wherever you go." 20 And Jesus said to him, "Foxes have holes, and birds of the air have nests, but the Son of Man has nowhere to lay his head." 21 Another of the disciples said to him, "Lord, let me first go and bury my father." 22 And Jesus said to him, "Follow me, and leave the dead to bury their own dead."
Digging into God's Word
I absolutely love my pillow. It took me three tries at a big box bath store to find the one: My pillow is embarrassingly heavy, and I've been known to lug it along on retreats and vacations in order to guarantee myself a comfortable night's sleep.
This summer I am going on a week-long bicycle trip, and I cannot take my beloved pillow. It's about all I've thought about the last two days. What will I rest my head on for 7 nights after arduous days of pedaling? For a short time, my obsession over my pillow took priority in my heart over the little children around the world who will receive an education because of the money raised through this bicycle tour.
This is exactly what Jesus challenged in Matthew 8:18-22.
A man who taught God's law recognized Jesus as Messiah. Out of that recognition flowed a desire to follow Jesus wherever He went. Jesus quickly pointed out that following Him meant the man might not have a place to rest his head. He wouldn't be able to take his pillow!
Just a few verses back, we learned that Peter had a house–a place to lay his head–so why did Jesus challenge the scribe in this way?
Another man came to Jesus, also wanting to follow Him, except this man's request was qualified with a but. This exchange might seem unsettling to us:
21 Another of the disciples said to him, "Lord, let me first go and bury my father." 22 And Jesus said to him, "Follow me, and leave the dead to bury their own dead."
Gasp. Did Jesus really just say that? Again, remember that just a few verses previous to this we saw Jesus show great respect to Peter's mother-in-law. In Mark 7:9-13, Jesus chastises the teachers of the law for instituting a loophole that excused people from taking care of their parents.
So what did Jesus mean here?
Jesus saw through to the very depth of these men's hearts. Yes, they understood who Jesus was and desired to follow Him, but something was blocking all-out commitment.
The man who painstakingly transcribed God's Word day after day may have craved stability and routine over the risks Jesus would ask him to take. This hits close to home for me!
The other disciple had not yet put Jesus absolutely first in his life. His earthly concerns were his first priority.
What about us? Can I go where Jesus calls me, even if I don't get to take my pillow? Do we put spouses, children, parents, our job, our home, or our ministry on a throne above Jesus in our hearts?
Digging Deeper
Reflect on these questions. If you have time, journal your answers.
Who or what takes priority in your heart over Jesus? Write them down. As you have time, pray over each one, asking God to take care of that person or thing. Give it all over to Him, so that Jesus can become number one.
What stops you from following Jesus completely? Is it fear of what He might ask you to do? Is it not knowing if things will really work out? Is it comfort: You like your routine or your pillow? Me, too! Ask God to gently reposition your priorities. Yikes. That is scary! Let Him know you are scared, and ask Him to walk with you as you realign your priorities.
Thank goodness, God is with us through everything. Praise Him for His faithfulness. Remind your heart of these words from Hebrews 13:5. "I will never leave you nor forsake you."
Did you miss any devotions? You can find all of the devotions in the current series here: Getting to Know Jesus.
Be sure to sign up on the website or at here so you don't miss any devotions. They arrive twice a week and will not clog your inbox.
Print