Devotion 1 in the series Elijah: Fully Surrendered
How to Get Better at Surrendering to God's Will
Inside: One of the hardest things in the Christian life is surrendering to God's will. We have expectations of how things should turn out and what our role will be in the solution, when instead God is looking for simple acts of ordinary obedience. There is hope: We really can get better at surrendering to God's will. Includes a free printable!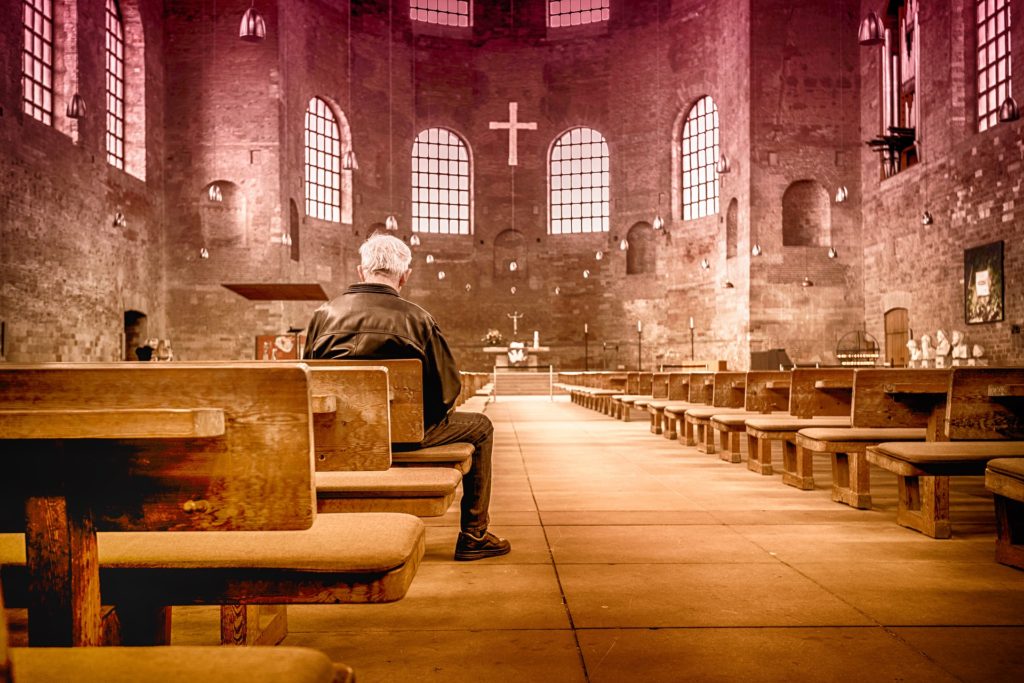 We spend our lives going from the simple to the complex, from the easy to the difficult.
1 + 1 = 2, we learned in early elementary school. By the time we reached high school, we were working with algebraic equations.
We learned to drive a car on a deserted road or an empty parking lot. Eventually, we braved the four-lane freeway.
As children, we learned to fold our hands and bow our heads as we prayed. Then we became adults and found ourselves pleading with God, hearts stirred in prayer in ways beyond what we could have fathomed as children.
Today we begin our series on Elijah, perhaps the most revered prophet of God. By the time we meet Elijah in 1 Kings 17, he is already a prophet of God and courageously delivering alarming news to one of the most notoriously evil kings of the Bible.
"There's going to be a drought," he told the king in so many words, "There won't even be dew until God lets me say otherwise." Not even dew?
King Ahab could have killed Elijah at any moment, and yet Elijah did not flinch at standing before the king to speak words the king would not want to hear. God had asked Elijah to deliver the news, and Elijah obeyed.
How did Elijah come to be fully surrendered to speaking God's word to a not-so-receptive audience? From where did this courage come?
Somehow in those important hidden years, Elijah learned to hear God's voice with absolute clarity, and he learned that when he followed God's directions in exact and immediate obedience, the world would not fall in. In fact, God would hold it all together.
In those early years, did Elijah trust God for the small thing and drop his jaw when something even better came to pass? Did he follow a simple directive and witness a big miracle as a result? In her study on Discerning the Voice of God (video 1), Priscilla Shirer reminds us
"Sometimes the biggest move of God is wrapped up in the smallest act of obedience."
Are you learning to surrender? Have you followed the small directives of God–the little nudges that seem strange and not your own?
By the time we meet Elijah, his faith had become drought-enduring, rain-expecting faith. The kind of faith you can hang your troubles on and not fret. The kind of faith that knows God's plan is perfect, and He has you covered. He had the kind of relationship with God that when God spoke, Elijah heard it clearly and acted immediately and without question.
"A heart that is surrendered and willing rolls out the red carpet for God to speak." ~Priscilla Shirer
As soon as Elijah delivered the devastating news of a drought to the king who could have had his head at any moment, God provided safe haven for Elijah.
God told Elijah exactly where to hide–by the brook Cherith, east of the Jordan–and God provided food for Elijah by sending ravens morning and evening with bread and meat.
Lest we think this is prosperity gospel ("obey, and you'll be financially blessed"), think again: Elijah ate food stored in the beaks of ravens while they flew to his location. This was a far cry from what we might order at a fancy restaurant, but it is testament to God's creative and sufficient provision. He gave Elijah all that he needed.
In fact, we should "Beware of surrender that is motivated by personal benefits that may result" (Total Surrender, Oswald Chambers). Our surrender is for the sake of the gospel and what God wills to accomplish.
How can you get better at surrendering to God's will? Start by surrendering something small to God, and watch Him work! Don't stop there. That would be like always driving on a deserted country road. Try the highway! Surrender something complex, difficult, completely beyond your control, and just wait to see how God shows you His faithfulness.
God's plan is perfect, and He has you covered.
What step can you take today to surrender to God's will?
If you're a regular subscriber, see your email from 9/4/17 for fascinating background about this great man of God. If you're not a subscriber and want to receive such emails in the future, subscribe here.
Click on a link to access a free printable of a Prayer of Surrender!
Digging into God's Word: Surrendering to God's Will
We first meet the prophet Elijah in this passage in 1 Kings. What made him brave to deliver calamitous news to one of the most evil kings ever? How did God care for Elijah in this dangerous situation? Verse 7 leaves us hanging for next week's devotion: Feel free to read ahead and see how, once again, God provided for Elijah once the brook dried up.
1 Kings 17:1-7 (ESV)
Elijah Predicts a Drought
17 Now Elijah the Tishbite, of Tishbe in Gilead, said to Ahab, "As the LORD, the God of Israel, lives, before whom I stand, there shall be neither dew nor rain these years, except by my word." 2 And the word of the LORD came to him: 3 "Depart from here and turn eastward and hide yourself by the brook Cherith, which is east of the Jordan. 4 You shall drink from the brook, and I have commanded the ravens to feed you there." 5 So he went and did according to the word of the LORD. He went and lived by the brook Cherith that is east of the Jordan. 6 And the ravens brought him bread and meat in the morning, and bread and meat in the evening, and he drank from the brook. 7 And after a while the brook dried up, because there was no rain in the land.
Digging Deeper: Surrendering to God's Will
Take time to be quiet with the Lord, either now or throughout the week. If you like, you can journal about these questions and sing with the songs linked below.
1. Read 1 Kings 17:1-7. What do you learn about Elijah in this passage?
2. What do you learn about God in this passage?
3. What in your life do you need to surrender to God? Is God asking you to take a particular step or do a specific thing? Is He prompting you to release control of something? Pray about that now, asking God to help you surrender. If you like, you can use the prayer below, and print out your free printable of it here (8.5 X 11 version, half-page version).
Dear Lord, I come to you now, in need of your wisdom and direction. I bring to you this situation [name it, describe it]. . . . I open my hands and my heart to hear from you [open your hands]. Help me to hear your voice clearly. . . . What you have asked me to do, help me to do with faith and courage. What you have asked me to release, help me to release to you and not grab back as if I know better than you. I surrender to your will. Give my feet your direction and my will your will instead. In Jesus' name, Amen.
4. Let these songs minister to your soul as you contemplate surrendering to God's will:
Frontiers (Lead Me to the End of Myself; Vertical Church Band)
I Surrender All (All to Jesus; Casting Crowns. This is a new tune and arrangement of the hymn.)
Be Still and Know (Hillsong)
Multiplied (I have surrendered to your design) (NEEDTOBREATHE)
~~~
If you have found this devotion helpful, please like and Share so others can hear the good news, too!
If you liked this devotion, you might also like these posts:
How to Follow God's Voice and Be the Miracle–Part 1
How to Follow God's Voice and Be the Miracle–Part 2
Print