Devotion 1.5 in the series The Heart of Christmas
5 Bible Verses for Christmas that Will Inspire Hope
Inside: 5 Bible verses for Christmas that will inspire hope for your heart! Read them, write them, and tuck them in your heart. It's the very best way to keep your focus on Jesus amidst the shopping, decorating, and Christmas events galore. Includes a printable!
This page may contain affiliate links. This means at no additional cost to you we may receive a commission if you purchase a product from one of our links. We only recommend products we believe in.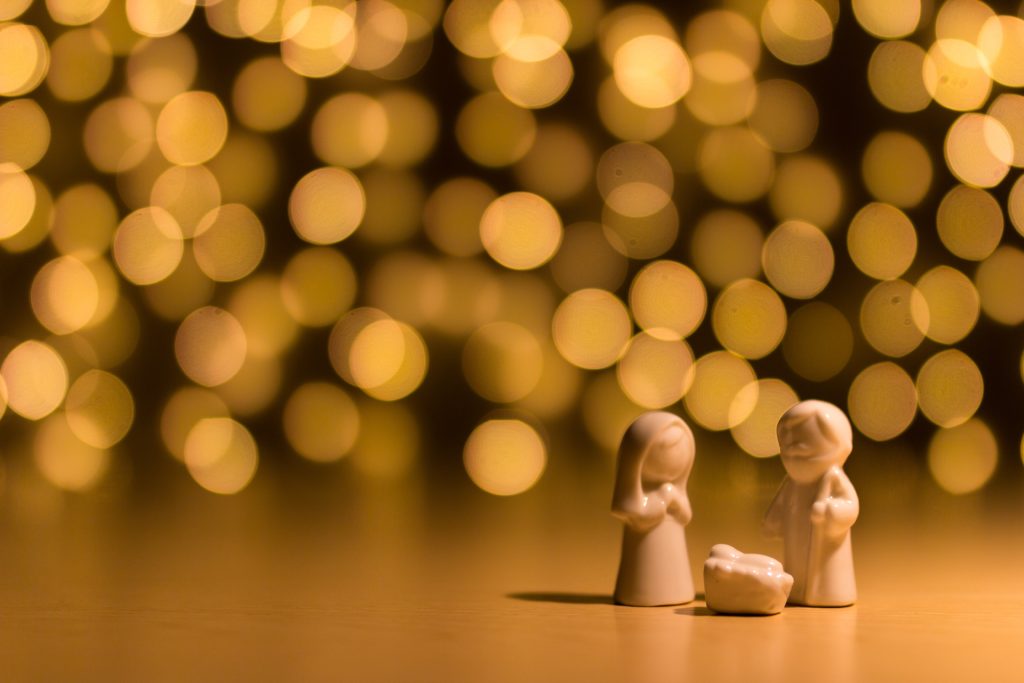 Photo by Gareth Harper on Unsplash
You know that saying "Mother knows best"? Way back at the beginning of 8th grade, my mom thought I shouldn't go into algebra, which at that time was advanced math. But my grades were good, and all of my friends were going to take algebra, so I forged ahead without heeding her advice. I should have listened to Mom.
By my senior year of high school, I had barely understood algebra and had pretended my way through geometry and trigonometry. Now in calculus, I was truly a lost cause. Poor Mr. Pulaski considered it a personal affront for a student to fail his class, so he gave me a C-minus all year, and everyone else received grades on the curve above that.
Fast forward to this winter, and I counted the weeks between Thanksgiving and Christmas wrong. I started our 4-week Christmas series one week early. Bahaha!
What to do?
Welcome to Devotion 1.5 in the series The Heart of Christmas! I hope you are laughing out loud. After all, Christmas is all about God's persevering grace and forgiveness, right?
Today I encourage you to work your way through the passages listed below. You can find a FREE printable with the scripture references and questions here.
Depending on your inclination, you can:
Look up the passages and read them in your own Bible or on a Bible app.
Choose one, two, or all of the passages to write out completely and meditate on them.
Choose one or two of the passages to commit to memory. What a blessing it will be to have the Christmas account tucked in your heart!
Want to get access to the whole-number devotions in this series? Sign up here.
Digging into God's Word: 5 Bible Verses for Christmas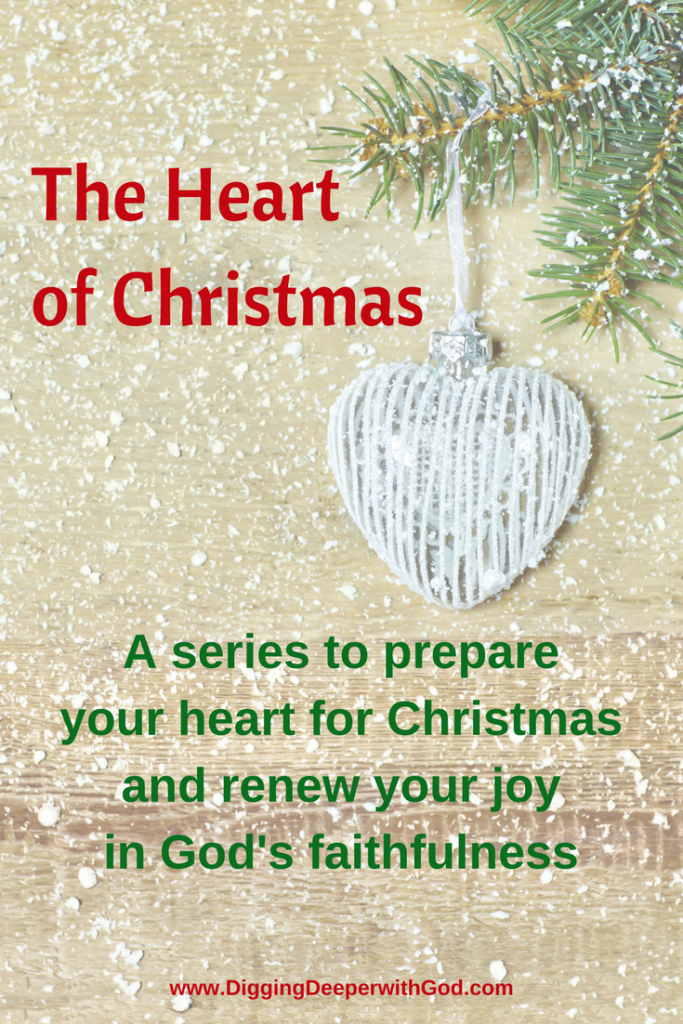 Micah 5:2
700 years after Micah recorded this prophecy, the Wise Men would refer to this verse when speaking with King Herod (see Matthew 2).
Luke 1:26-33
The birth of Jesus foretold.
Luke 2:1-7
The birth of Jesus Christ.
Luke 2:8-14
The shepherds and the angels. This is what Linus recites in "A Charlie Brown Christmas." You can view that clip here!
Galatians 4:4-5
"When the fullness of time had come . . ." God's timing is always perfect, and He is always intricately weaving events toward His will.
Bonus: John 1:1-14
In this passage, "the Word" is Jesus. This passage cements that Jesus is in very nature God (Philippians 2:6-8) and has existed from the beginning of time.
Digging Deeper: Questions to Ponder
If you'd like to go a little deeper with these passages, choose one of the Bible verses for Christmas and reflect on these questions:
What do you learn about God in this passage?
What is the good news for you in this passage?
How did the people in this passage respond to what God told them or the events that had taken place? What applications does this have in your life? Is God asking you to respond in a particular way to an event or to His Good News in your life?
Want to Sing?
Sing, dance, and worship with these Christmas songs!
Noel (Lauren Daigle)
Joy (MercyMe)
Oh Holy Night (Kari Jobe)
Get your free printable with the Bible journaling and memory challenge here!
Looking for an Advent Devotional for Your Children?
Looking for a way to keep your children focused on Jesus this season? Have I found the book for you! I have used this daily Advent prayer and activity book for the last few years, and it has been fantastic. I would recommend it from age 3 through 4th grade. We have loved every minute with this special book.
Each page (one day) of Getting Ready for Christmas includes a short Bible verse, a large illustration, a very short prayer, and an Advent activity. As an added bonus, there's an Advent calendar on the inside back cover with flaps to open! We had to set up a rotation, because the kids fought over who would get to read and who would get to open the Advent calendar flap for that day. To make it more of a surprise, have everyone guess at what might be under the flap before opening to see what is there!
The activities include ideas such as making a paper ornament, looking at baby pictures, and finding ways to be generous. You don't need to feel obligated to do them all (we did about half of them), but if you have the time, they are wonderful!
Print