Devotion 6 in the series Favorite Bible Verses: Jeremiah 29:11
3 Ways to Live Like You Have a Future and a Hope
Inside: If God promises us a future and a hope, why don't we see the good in our lives right now? God has a plan, and it is good! 3 ways to live like you have a future and a hope, because you do!
This post contains affiliate links. See our full disclosure here.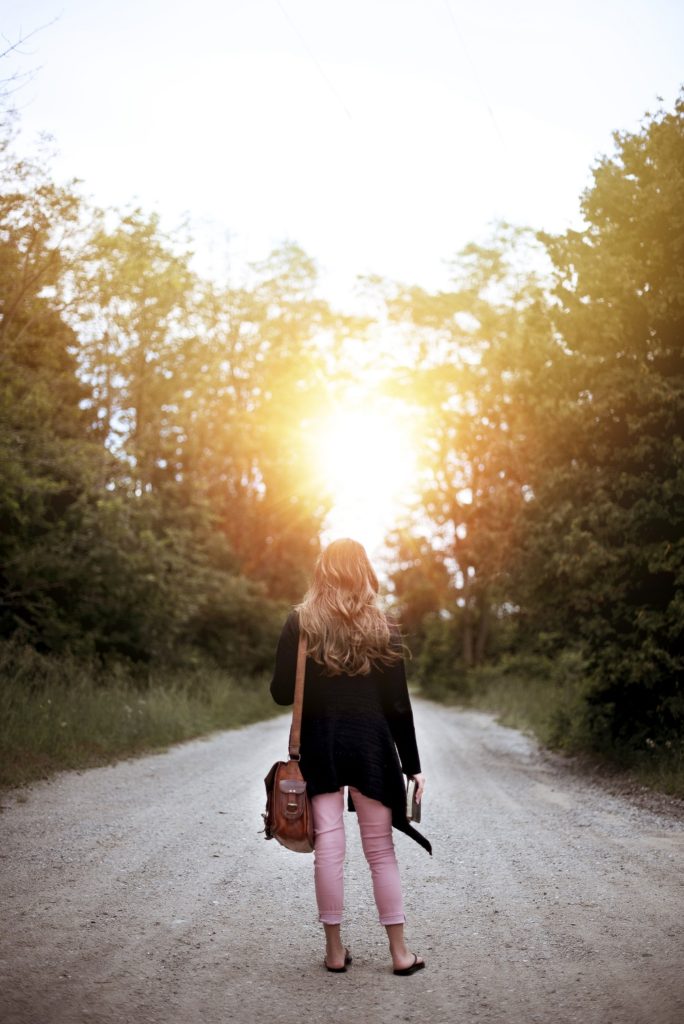 I woke up unexpectedly early, light raindrops falling softly outside. It was clear I wouldn't be able to get back to sleep, and I remembered the royal wedding was about to start. I turned on my TV and watched in wonder at the complexities, contrasts, and beauty of it all: a pastor with a stirring message, music from a variety of traditions, the look in the bride's and groom's eyes! It was the stuff fairy tales are made of!
Then it was over, and my thoughts turned quickly to the difficulties the week had brought: the conflict, the struggle, and all that goes with a cantankerous middle schooler finding (fighting?) her way.
It wasn't a terrible turn in my head–things are not really all that bad–but do you know that feeling when you first awaken and all is well with the world, and then reality hits and you can't turn off the grief or confusion that currently pervades your life?
How do we rectify this oft-used verse from Jeremiah with all of that?
For I know the plans I have for you, declares the LORD, plans for welfare and not for evil, to give you a future and a hope. (Jeremiah 29:11 ESV)
In case you learned it in the NIV:
"For I know the plans I have for you," declares the LORD, "plans to prosper you and not to harm you, plans to give you hope and a future." (Jeremiah 29:11 NIV)
I am very big on not pulling Bible verses out of context. What does this verse mean for someone going through the worst of pain or abuse? How could we ever share or pray this verse for a person living out life in prison? If those examples seem too extreme, try this: Does God really intend for us to apply this verse to our everyday lives?
I believe he does, and I have discovered three ways we can live like we have a future and a hope, which is what God intends!
1. Live Fully No Matter Your Circumstances
No sooner had the Israelites been carried off into exile in Babylon than God prompted Jeremiah to send them a letter to encourage and instruct them! This is what we read in the 29th chapter of Jeremiah: a letter sent to people held captive, not living where or how they wanted.
Can you relate to any part of that?
Surprisingly, God didn't first chastise them, and he also didn't immediately rescue them. Instead, he encouraged them to put down roots and live fully despite their circumstances!
4 "Thus says the LORD of hosts, the God of Israel, to all the exiles whom I have sent into exile from Jerusalem to Babylon: 5 Build houses and live in them; plant gardens and eat their produce. 6 Take wives and have sons and daughters; take wives for your sons, and give your daughters in marriage, that they may bear sons and daughters; multiply there, and do not decrease. (Jeremiah 29:4-6 ESV)
We can apply this strong encouragement from God to our lives: When we are going through tough times, it is tempting to hang our heads and throw in the towel. But God says, "Don't give up! Live, thrive! Build, plant, multiply!"
What part of that do you want to apply to your life today?
2. Pray Peace and Welfare for Those Who Are Troubling You
This next step is perhaps more difficult than we want to admit. Raise your hand if you have trouble praying for the good of all people around you, including those who are causing you problems. Hand raised here! Goodness, this hits between the eyes! Look at the reasons God calls us to do that:
7 But seek the welfare of the city where I have sent you into exile, and pray to the Lord on its behalf, for in its welfare you will find your welfare. (Jeremiah 29:7 ESV)
The NIV translates "welfare" here as "peace and prosperity." Does it sound unspiritual to say this? When the people around us live in peace and prosperity, so will we, and wouldn't we want that?
You know, in this passage–in this letter from Jeremiah to the exiles–God was reminding the Israelites that they were his people, and he was still taking care of them. Part of that care was for them to be safe and to prosper in this new land.
How are we to live in peace if people in our lives are in turmoil?
Will you commit with me today to pray for the hardest people in your life to pray for?
3. Trust God's Long-Term Plan
Finally, God calls us to trust his plan for the long-term despite what things look like today. For the people of Israel, the wait for freedom would last 70 long years. They would see kings rise and fall; they would live through persecution and trial.
Remember Daniel in the Lion's Den and the account of The Fiery Furnace? Those events and countless other trials challenged the Israelites during their time in Babylon.
Yet God encouraged them to hold onto him, to trust in him, and when the time was right, their trial would end.
10 "For thus says the LORD: When seventy years are completed for Babylon, I will visit you, and I will fulfill to you my promise and bring you back to this place. 11 For I know the plans I have for you, declares the LORD, plans for welfare and not for evil, to give you a future and a hope. (Jeremiah 29:10-11 ESV)
God had a future and a hope planned for the Israelites, and he does for us, too!
Remember Joseph's warm words to his brothers?
20 As for you, you meant evil against me, but God meant it for good, to bring it about that many people should be kept alive, as they are today. (Genesis 50:20 ESV)
So, too, we might experience what seems like straight-out evil for a time. But God is working for good. Matthew Henry in his commentary says,
We are sometimes ready to fear that God's designs are all against us; but as to his own people, even that which seems evil, is for good. He will give them, not the expectations of their fears, or the expectations of their fancies, but the expectations of their faith; the end he has promised, which will be the best for them.
You might be thinking of another favorite verse at this very time!
And we know that for those who love God all things work together for good, for those who are called according to his purpose. (Romans 8:28 ESV)
So as you face today, with its trials and stressors, trust God for the long term. He has a plan. It is good! And in it you have a future and a hope! 
Digging Deeper: Live Like You Have a Future and a Hope!
If you want to dig deeper into God's Word, work through these questions now or throughout the week:
1. Read Jeremiah 29:1-14 in your own Bible or in a Bible app. The link will take you to Jeremiah 29 at BibleGateway. Circle or highlight all of the action words God asks the Israelites to do (plant, pray, etc.). Which action do you feel God prompting you to do? Journal or talk with God about this, asking him to guide you in this. If you love artistic journaling, this could be a great aspect to focus on!
2. For whom is God nudging you to pray peace and welfare? Spend considerable time in prayer for this person or these people, not just today but throughout the coming week. Ask God to show you how to pray for peace, prosperity, and welfare for them.
3. Notice God's wonderful promise to hear our prayers and to be found by us in verses 12 and 13, and the plans God revealed to the Israelites in verse 14. Ask God to help you pray today for all of your needs and hopes, and see if he might reveal a glimpse of his long-term plan for you. Remember, part of his plan is for you to live fully right where you are! Thank him for all that he has given you, even if the gratitude comes hard.
12 Then you will call upon me and come and pray to me, and I will hear you. 13 You will seek me and find me, when you seek me with all your heart. 14 I will be found by you, declares the LORD, and I will restore your fortunes and gather you from all the nations and all the places where I have driven you, declares the LORD, and I will bring you back to the place from which I sent you into exile. (Jeremiah 29:12-14 ESV)
Praise and Worship
When we lift our worship to God, we gain trust in his strength and in his plans for us! Enjoy one or two of these songs today or throughout the week.
Lord, I Need You (Matt Maher)
10,000 Reasons (Bless the Lord) (Matt Redman)
I Will Trust in You (Lauren Daigle)
Inspiration for Your Home or Office!
You can add reminders of Jeremiah 29:11 to your home or office. They also make great graduation gifts!
More Favorite Bible Verses!
You can find articles on more favorite Bible verses at HERE! There, you will find devotions on Psalm 118:24, Lamentations 3:21-24, Luke 2:35, Philippians 4:13, and Romans 1:16. Enjoy these articles and more at the website!
Scripture quotations marked (NIV) are taken from the Holy Bible, New International Version®, NIV®. Copyright © 1973, 1978, 1984, 2011 by Biblica, Inc.™ Used by permission of Zondervan. All rights reserved worldwide. www.zondervan.com The "NIV" and "New International Version" are trademarks registered in the United States Patent and Trademark Office by Biblica, Inc.™
Print