One of the Best Ways to Grow in Your Faith
Inside: One of the best ways to grow in your faith is to notice how God is working in your life. Yes, this can happen through trials and persecutions, but if that's not quite what you had in mind, read on! Bible journaling might be just what you are looking for.
Disclosure: This page may contain affiliate links. This means at no additional cost to you we may receive a commission if you purchase a product from one of our links. We only recommend products we believe in.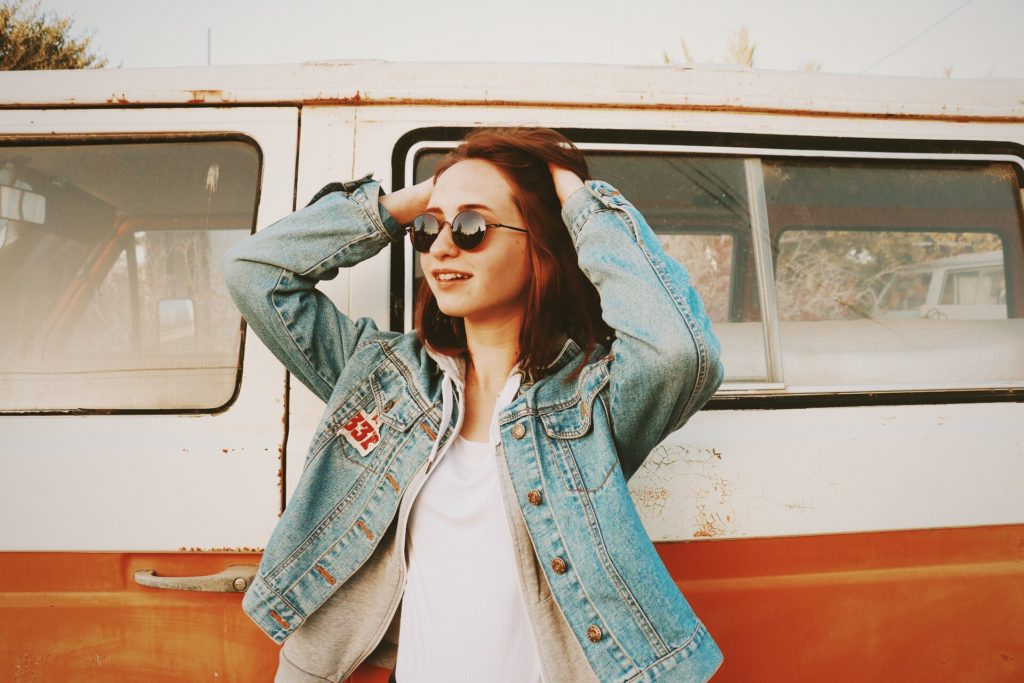 I'm big on noticing. I notice when God gives me things and when He takes them away. When He brings me to new places or protects me from them.
So when I read God's Word, I like to notice. I notice how Jesus paid attention to women, with tenderness and respect. How people waited through excruciating years to see their prayers fulfilled. How God was faithful to imperfect people, making a way for them even when they least deserved it.
Why Noticing Matters
The other night, I spotted connections between how God used clouds in the books of Exodus, Mark, and Revelation. (If you're on Facebook, see my Facebook Live video. Bear with the fact that I am tilted! You can listen to it, rather than watch it, if that bothers you!)
Why in the world do clouds matter? Well, they might not matter so much, until you get to a point in your life where you are clinging to a frayed thread of hope, and you need to know for real, for sure that God can be trusted.
One of the biggest ways we know about God is through His Word, the Bible. So when I see a connection–even of something as simple as clouds–woven from the second book of the Bible to the very last book, that gives me one more reason I can trust other things the Bible tells me about God:
God will never leave me: "I will never leave you nor forsake you." (Hebrews 13:5, quoting 1 Kings 8:57 ESV)
God hears my prayers: "Then you will call upon me and come and pray to me, and I will hear you." (Jeremiah 29:12 ESV)
God forgives me: "If we confess our sins, he is faithful and just to forgive us our sins and to cleanse us from all unrighteousness." (1 John 1:9 ESV)
For years I have written notes in my Bible, all those things I notice, all those ways God speaks to me during my quiet moments with Him. Some are thrilling. Others are sobering, piercing my heart, nailing me between the eyes. Nonetheless, God is speaking, and I am taking notice.
Wait, I Don't Do Art
So when I heard about the trend of Bible journaling, I was rather excited, until I saw that it seemed to require artistic skills. I actually can draw a pretty good tulip or a tree with no leaves. You know, those sketches you practice in elementary school: the house with shutters, maybe curtains, and a chimney with that spiral of smoke coming out of it. But after that, my skills break down. To add insult to injury, I stress about trying to make my drawing look just right, which results in way too many erasures.
So I have not jumped on the Bible journaling bandwagon in terms of artistic drawings. But you might absolutely love it!
Bible Journaling Helps You Notice!
My friend Sara Borgstede, who blogs over at The Holy Mess, wanted me to look at her Trust in the Lord Bible Journaling Kit. I resisted. In fact, I didn't respond until the last minute, late at night, while over at a friend's house playing cards. Sara shows me a lot of grace.
Imagine my surprise when I clicked on Sara's link and found that her Bible Journaling Kit rebutted every bit of my skepticism about this new trend.
Sara's journaling kit focuses on God's Word by helping you start with a personal study of scripture.
Sara walks you through the SOAP method of meditating on scripture: Scripture, Observe, Application, Pray.
The kit also includes
a 30-day Bible reading plan,
a daily journaling page,
traceable margin strips, and
Bible journaling quotes and doodles.
The good news is that Sara is offering her Bible Journaling Kit for the discounted price of $18. This price is good only for June 21 to 26, 2017.
She's having a Bible Journaling Party that same week over at The Holy Mess Bible Journaling. Join the group, buy her kit if you so wish, and start noticing! You don't need to make a purchase to be part of the fun in that Facebook group.
Whether you write or draw, you'll find that Bible journaling causes you to slow down and notice connections in God's Word to your life. You'll spot a truth you want to trust, a trait you want to live out. You might write a note about it, or you might draw the words or an illustration.
In the process, your faith will grow. When you face trials and persecutions, you will "Fear not, stand firm, and see the salvation of the Lord, which he will work for you today" (Exodus 14:13).
What will you do to notice God today?
Order Information
Order the Trust in the Lord Bible Journaling Kit here:
Trust in the Lord Bible Journaling Kit
Sara and I invite you to join the Holy Mess Bible Journaling Facebook group:
Bible Journaling Facebook Group
For devotions on noticing God at work, click on these links: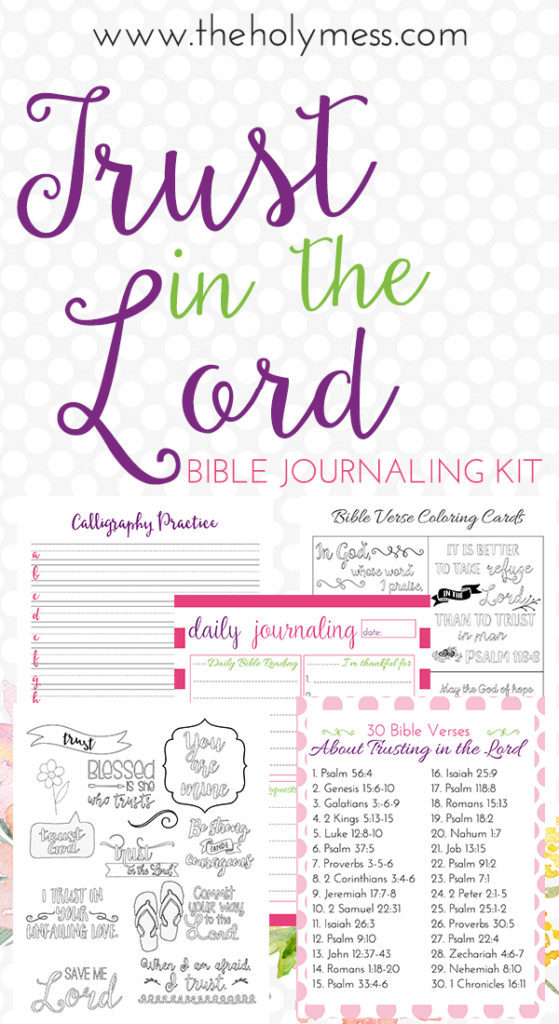 Print