Amazon Prime Day
This post contains affiliate links. See our full disclosure here.
Wouldn't you know it? I actually scheduled a "no-spend month" for myself starting the day before Amazon Prime Day! Ha! Little did I know! However, you don't have to be in the same boat. Were I shopping, I would be looking for sales on items in the areas of Bibles and Bible Helps, Gardening, Bicycling, Standing Desks, and Electronics. Who wouldn't shop for electronics?!
What Is Amazon Prime Day?
In a nutshell, Amazon Prime Day is a way for Amazon to promote its Prime service, which offers members free fast shipping on many products. It also offers members streaming of movies, TV shows, and music. Amazon Prime is a subscription service that currently costs $119 per year.
Amazon Prime Day has become one of the biggest shopping days of the year, rivaling Black Friday after Thanksgiving Day.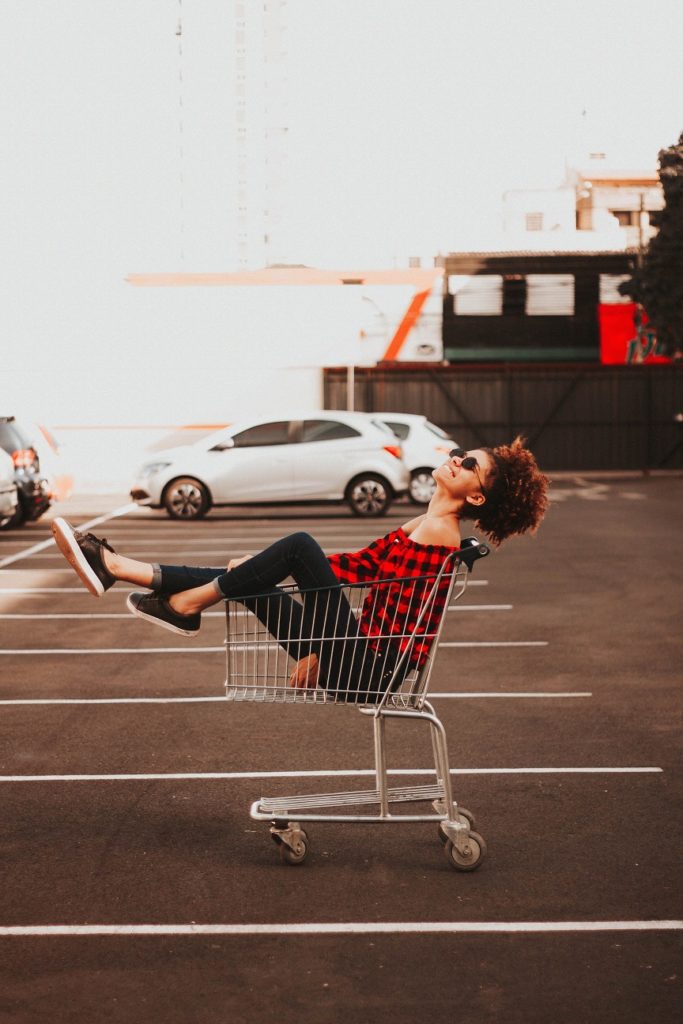 Is Amazon Prime Day for You?
Probably. If you are in the market for a major purchase, or even for a smaller purchase you had been planning to make, it's worth it to check the deals on Amazon during that 36-hour window. The key is to know whether it is actually a good deal. Know the standard price of the item you are looking for, so that you know whether the Prime Day price is a good deal.
You must be a Prime member to participate, and you can sign up for a free Amazon Prime trial here.
I have saved hundreds of dollars in shipping by being a Prime customer, and I love that my purchases arrive at my door the next day or day after. This has saved my skin at Christmas and even for Bible studies, when I hadn't purchased the book until the last minute!
When Does Amazon Prime Day Start?
In 2018, Amazon Prime Day starts at 3:00 p.m. ET on Monday, July 16, and continues through July 17. This gives you a 36-hour window to shop the for Prime deals.
I will be watching for products you might like, and if a sale comes up on one of them, I will try to let you know on my Facebook page. Like and follow www.Facebook/DiggingDeeperwithGod for this opportunity and also for articles to encourage your faith!
Prime Day Launches
Prime Day Launches have become a "thing" for retailers. Prime Day Launches are new products for Prime members, and are offered for only a limited time.
This grill is one of my favorite Prime Day Launches this year:
This portable stand-up grill would be perfect for camping and something we like to do a lot in Kansas City: tailgate!
Here's another Prime Day Launch I would check out:
You can find plenty of other Prime Day Launches in many categories here!
Electronics
Amazon likes to promote its own products, so keep an eye out for sales on Echo and Alexa products.
Check out the Echo Show, which lets you see things, not just hear Alexa's voice:
Standing Desks
A lot of research is pointing to not only the ill health effects of sitting all day but also the tremendous health benefits of standing more during the day. So I am in the market for a standing desk and an antifatigue mat!
This is one of Amazon's best sellers, and I can see why. One issue with a standing desk for me is getting one that will raise high enough. This one raises to 20.5 inches, the tallest I've found. It also has room for two monitors.
This standing desk has one of the largest desk surfaces available, at 36 inches, but it only raises to 16 inches. If you aren't very tall, this desk might be perfect for you!
Ah, a happy medium! Check out this desk: 32 inches of desktop space and a rise of up to 17 inches. Plus, a pretty good price!
I have stood on this antifatigue mat, and it is to die for. It has ample padding and all sorts of ergonomic features.
Bibles and Bible Helps
You know that my heart beats with Bibles and Bible helps, and I am hoping that some of these go on sale for you.
Several friends have noted my new Bible, and some have even ordered it! It is an ESV journaling Bible and has wide, ruled margins for taking notes. I love, love, love it! You can order it in leather or hardcover, with many different cover designs. I highly recommend getting what they call large print, which is only 9.5-point type. Start here and look around for the one you would like.
You might also keep your eye out for Artistic Journaling Bibles and supplies.
Gardening
I hope to branch out and start blogging about gardening next spring! I have been taking pictures of my garden all season in preparation. The focus will be on gardening in small spaces, with little time, on a low budget. It's so hard for me to squeeze in gardening that I've been known to harvest late at night with a headlamp strapped on!
One of my old hoses cracked in storage over the winter, so I am looking at this one:
Just getting started gardening or need to replenish worn-out tools? This looks like a solidly made kit:
Every year I say I am going to buy a tiller, and every year I end up hand-tilling my garden plots. If you're up to it, here's the tool you need for that!
But if I did buy a tiller, I might buy this one!
Bicycling
I won't be buying that tiller anytime soon because I have my eye on a new bike. A girl can dream!
In my humble opinion, the most important piece of cycling equipment is bike shorts. They are worth every penny, and while you don't need to spend this much, in this area you really do get what you pay for. Enter Shebeest. Seriously, don't you want to wear something called Shebeest?
Anyone who says bike shorts will pad your behind up to a hundred miles (a century) is pulling your leg, but I figure if they're supposed to cushion you for 100 miles, maybe they'll work for 50 or 20! I own two pairs of these shorts, and they have made biking so much more comfortable for me.
Buying bike shorts is not for the faint of heart or people who are vain about their size. I am a size 8 waist and a size 12 butt, and I wear a size Large in these shorts:
You might also want to carry the kitchen sink, and if you do–or if you just want to carry a bunch of jackets, snacks, spare tubes, and other supplies–you'll want a rear top rack bag. This is not the exact bag I have, but it's the same brand.
Bike computer with large display!
Combining gardening and bicycling: One day I am going to buy this for my front landscape area! I'll sit on my front porch, sipping an iced tea, reading my Bible, watching the birds.
What tiny little dream like that do you have? Maybe Amazon Prime Day will help that dream come true!
Remember to like and follow my Facebook page in case I am able to post Prime Day opportunities! Sign up for your free Prime trial, and have fun on Amazon Prime Day!
(Photo by Laura Marques on Unsplash)
Print