Devotion 18 in the series All In: A Study of Elisha: 2 Kings 8:7-15
3 Steps for When You Know Something Bad Is Coming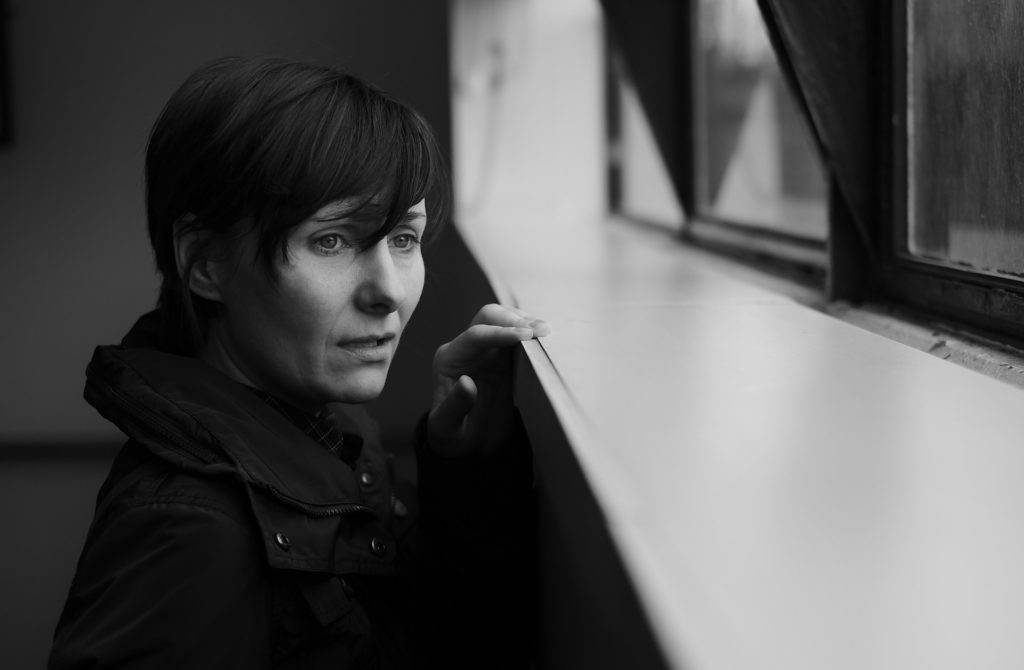 Have you ever wept in anguish over what you can tell the future will bring? You are not alone. You might have the spiritual gift of discernment. Even if you just have good gut instincts, here are 3 steps to take when you know something bad is coming.
You join a conversation at a social gathering and you can tell, right off, that it's going down an uneasy path.
Your teenager makes a new friend, and you can see the writing on the wall: This relationship is going to be rocky and end badly.
You meet up with a friend, and he tells you for the gazillionth time how bad his marriage is. It doesn't take a rocket scientist to know his marriage is on the rocks, but you see deeper. You can tell the spiral begins with him, and the marriage will not last long. You ache for your friend, his wife, and his children.
A new leader joins your organization, and you get a sense right away that something is off. The ego is a little strong, the schmooze a little much. Others don't notice–they even seem drawn to the person–but you know the conflict that is to come, even if it is several years down the road.
Have you ever wept in anguish over what you can tell the future will bring? You are not alone. In today's account, we see Elisha weeping over the horrendous fate that God has shown him is going to befall Israel. (If you'd like, scroll down to read the short Bible passage and then come back to this spot.)
You might have very good gut instincts, or you might have the depth of discernment that brings grief. If you have that second kind of discernment, you know exactly what I am talking about. Although discernment is a spiritual gift, it often brings great pain. Why? While other people live blissfully unaware of a wrong direction or path, a person with discernment can "clearly recognize and distinguish between the influence of God, Satan, the world, and the flesh in a given situation" (spiritualgiftstest). Although others don't see it, you can sense the errant, sometimes evil, influence.
We have been studying Elisha for a while now (we're almost done!), and although we have seen Elisha display compassion and boldness, we haven't yet seen this emotion: deep-down, no-holds-barred grief.
Our Savior shared the same emotion, over much the same thing. Twice in the Bible Jesus wept openly: He wept at Lazarus' death, not only out of grief for his friends, Mary and Martha, but perhaps more so because of the consequences of sin on creation–that the very people of His creation would have to go through a physical death. And He wept when He rode into Jerusalem on a donkey on Palm Sunday–for all that the people of Jerusalem had rejected and all that would come to pass. From Matthew 23 (ESV):
37 "O Jerusalem, Jerusalem, the city that kills the prophets and stones those who are sent to it! How often would I have gathered your children together as a hen gathers her brood under her wings, and you were not willing! 38 See, your house is left to you desolate. 39 For I tell you, you will not see me again, until you say, 'Blessed is he who comes in the name of the Lord.'"
In the account today, Elisha is so taken aback by the horror that is to come that he openly weeps in front of the man who is going to bring the terror.
So what are we to do when we get that foreboding sense of bad things to come? Consider taking a page from Elisha:
Step 1. Take a deep breath. Despite seeing the horrific future, Elisha informed Hazael that he would be king over Syria (Aram).
Step 2. Recognize what you can change and what you cannot change. Elisha was not in a position to override God's plan. His role was to deliver God's message, not to change hearts. Understanding our role is the hardest thing on the face of the earth. The Serenity Prayer becomes more than a trite saying at times like these.
Step 3. Trust God's plan. This is tough to take in, but the wiping out of evil King Ahab's descendants, the attempt to demolish Baal worship, and the paring down of Israel in the subsequent chapters were initiated by God. It is possible, even probable, that Kings Hazael and Jehu, especially, took things beyond what God intended, and yet, if you look back at 1 Kings 19, you'll remember that God had asked Elijah to anoint Hazael and Jehu in order to bring consequences on Israel. Here in 2 Kings 8, Elisha informs Hazael that he will be king. And Elisha weeps. Because he sees the dread that is to come. Yet it is part of God's plan to bring about the redemption of Israel and all of humankind.
What are we to do when we discern bad things to come? Breathe. Recognize what you can and cannot change. Trust God's plan. None of this is a surprise to Him.
What do you need to release to God's plan today?
Join our devotion time by signing up here!
Check out today's account from the Bible (it's short!), and then treasure the time with the Lord as you work through the Digging Deeper questions.
2 Kings 8:7-15 (ESV)
Hazael Murders Ben-hadad
7 Now Elisha came to Damascus. Ben-hadad the king of Syria was sick. And when it was told him, "The man of God has come here," 8 the king said to Hazael, "Take a present with you and go to meet the man of God, and inquire of the LORD through him, saying, 'Shall I recover from this sickness?'" 9 So Hazael went to meet him, and took a present with him, all kinds of goods of Damascus, forty camels' loads. When he came and stood before him, he said, "Your son Ben-hadad king of Syria has sent me to you, saying, 'Shall I recover from this sickness?'" 10 And Elisha said to him, "Go, say to him, 'You shall certainly recover,' but the LORD has shown me that he shall certainly die." 11 And he fixed his gaze and stared at him, until he was embarrassed. And the man of God wept. 12 And Hazael said, "Why does my lord weep?" He answered, "Because I know the evil that you will do to the people of Israel. You will set on fire their fortresses, and you will kill their young men with the sword and dash in pieces their little ones and rip open their pregnant women." 13 And Hazael said, "What is your servant, who is but a dog, that he should do this great thing?" Elisha answered, "The LORD has shown me that you are to be king over Syria." 14 Then he departed from Elisha and came to his master, who said to him, "What did Elisha say to you?" And he answered, "He told me that you would certainly recover." 15 But the next day he took the bed cloth and dipped it in water and spread it over his face, till he died. And Hazael became king in his place.
Digging Deeper: Discernment
Enjoy this precious time with the Lord. Reflect on or journal about the following questions, listening for what God has to say to you.
Have you ever sensed in advance a bad thing that is to come? Was it a casual, gut instinct type of thing, or was it a recognition of a deeper spiritual issue? What emotions did you have when you first became aware of the inevitable events?
What do you need to release to God's plan today? Ask God for His help in doing so.
Spend time thanking God for all of the good gifts in your life. In the midst of the problems in our lives, it helps to remind ourselves of all we are blessed with. You might have to look hard to find them, but God's gifts are there! Or maybe this will come easy to you, and your list will fill your paper or your note-making app! Notice how this exercise lifts your spirits.
What are your spiritual gifts? The Holy Spirit gifts people with different spiritual gifts for the building up of the body of Christ. If you don't have the gift of discernment, you might have an equally important spiritual gift! You can take a spiritual gifts inventory here or at any other site of your choosing.
Do you want a deeper relationship with Jesus? Sign up here to make these devotions a regular part of your time with God. People like you want more than a 5-minute devo or a get-me-out-of-here-fast sermon. We want to know, really know, that Jesus is with us every step of the way. We want a deep, dynamic relationship with the Lord. You've come to the right place! Yes, I want that!
Print