Devotion 9 of 9 in the series on Abraham: Genesis 22:1-14
Will God Provide?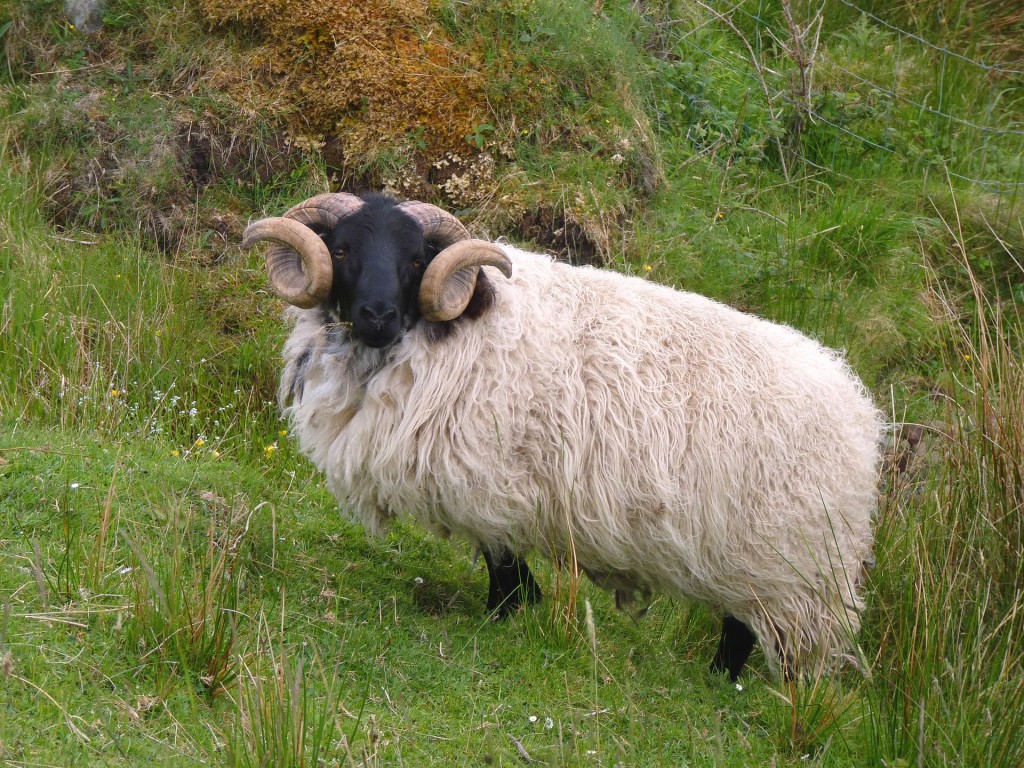 This is the last devotion in our series on Abraham, and it is a difficult account to read. Abraham's life was not filled with ease. How many times in this passage must he have wrestled with God! "How will God provide?" Abraham must have wondered.
Genesis 22:1-14
After these things God tested Abraham and said to him, "Abraham!" And he said, "Here I am." 2 He said, "Take your son, your only son Isaac, whom you love, and go to the land of Moriah, and offer him there as a burnt offering on one of the mountains of which I shall tell you." 3 So Abraham rose early in the morning, saddled his donkey, and took two of his young men with him, and his son Isaac. And he cut the wood for the burnt offering and arose and went to the place of which God had told him. 4 On the third day Abraham lifted up his eyes and saw the place from afar. 5 Then Abraham said to his young men, "Stay here with the donkey; I and the boy will go over there and worship and come again to you." 6 And Abraham took the wood of the burnt offering and laid it on Isaac his son. And he took in his hand the fire and the knife. So they went both of them together. 7 And Isaac said to his father Abraham, "My father!" And he said, "Here I am, my son." He said, "Behold, the fire and the wood, but where is the lamb for a burnt offering?" 8 Abraham said,"God will provide for himself the lamb for a burnt offering, my son." So they went both of them together.
9 When they came to the place of which God had told him, Abraham built the altar there and laid the wood in order and bound Isaac his son and laid him on the altar, on top of the wood. 10 Then Abraham reached out his hand and took the knife to slaughter his son. 11 But the angel of the LORD called to him from heaven and said, "Abraham, Abraham!" And he said, "Here I am." 12 He said, "Do not lay your hand on the boy or do anything to him, for now I know that you fear God, seeing you have not withheld your son, your only son, from me." 13 And Abraham lifted up his eyes and looked, and behold, behind him was a ram, caught in a thicket by his horns. And Abraham went and took the ram and offered it up as a burnt offering instead of his son. 14 So Abraham called the name of that place, "The LORD will provide"; as it is said to this day, "On the mount of the LORD it shall be provided."
Digging into God's Word
Not one word in the Bible was penned without God inspiring it, and not one word was left out without His direction. Yet, oh, how I wish I knew the details of the anguish between verses 2 and 3!
God had asked Abraham to sacrifice his son—the child through whom all of God's promises were to be fulfilled. I imagine a shocked and bewildered Abraham staying up all night, wrestling with God, shouting internally at the One who had asked him to do so many hard things in his life. Now this? "How could you ask me to do this?" he must have pleaded with the Lord.
Then he may have begun to turn the question in his mind, "Who do I put first: God or Isaac, God or Isaac?" A conviction may have arisen about the reason for the test in the first place: Abraham had grown to love his child more than he loved the God who had given him his child. The sting of conviction burns. Did he fall to his knees in tears and repentance? But the consequences! Would Isaac have to pay for his father's failings?
In the early morning hours, Abraham must have come to the resolutions that not only did God come first, but God's character could be trusted. He knew God to be faithful and holy, compassionate and righteous. Nowhere in that character was there room to kill a child. God must have another plan in mind, Abraham reasoned. The writer of Hebrews tells us Abraham "considered that God was able even to raise him from the dead, from which, figuratively speaking, he did receive him back" (Hebrew 11:19 ESV).
Just as when we met Abram back in Genesis 12, the man whom God had led on a painstaking and miraculous journey through life, we see that "Abram went, as the Lord had told him" (Genesis 12:4).
Digging Deeper
Reflect on these questions. If you have time, journal your answers.
Consider this hard question: Who or what have you put above God in your heart? How can you tell? Explain how you know this to be true.
What makes it difficult to give this person or situation to God for God to handle, so that you can place God first in your heart?
Think about God's character. What do you know about God that could help you to release this person or situation to Him?
Can you name your circumstance "The Lord Will Provide" and give it to God to handle? Prayerfully ask God to help you do this.
Take some time to reflect on what you have learned about God and what you have learned from Abraham in this series.
Have You Missed Some Devotions?
To get to the first 3 devotions in the 9-devotion series on Abraham, follow these links:
Or use the navigation on the website to find all 9 devotions in the series.
What's Next?
The account of Abraham and Isaac foreshadows the sacrifice of Jesus on the cross. In our next series, we will leap ahead in history and get to know Jesus. Be sure not to miss any devotions! Sign up on the website to have them delivered straight to your inbox every Monday and Thursday.
Print