Devotion 8 of 9 in the series Getting to Know Jesus: Matthew 8:28-34
Who Do You Say that I Am?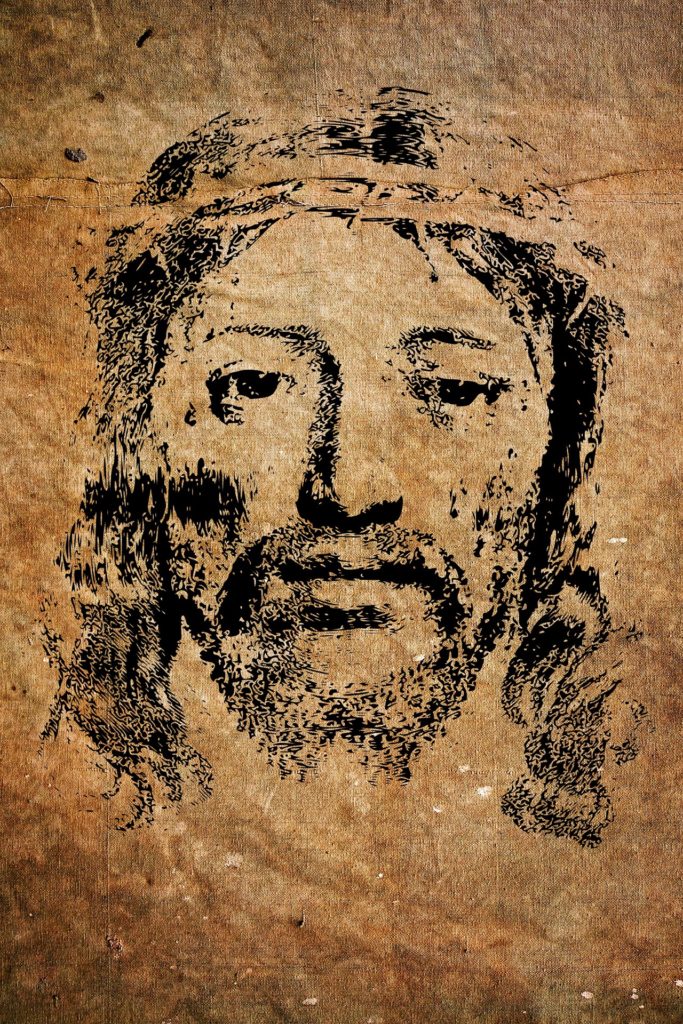 Matthew 8:28-34 (ESV)
Jesus Heals Two Men with Demons
28 And when he came to the other side, to the country of the Gadarenes, two demon-possessed men met him, coming out of the tombs, so fierce that no one could pass that way. 29 And behold, they cried out, "What have you to do with us, O Son of God? Have you come here to torment us before the time?" 30 Now a herd of many pigs was feeding at some distance from them. 31 And the demons begged him, saying, "If you cast us out, send us away into the herd of pigs." 32 And he said to them, "Go." So they came out and went into the pigs, and behold, the whole herd rushed down the steep bank into the sea and drowned in the waters. 33 The herdsmen fled, and going into the city they told everything, especially what had happened to the demon-possessed men. 34 And behold, all the city came out to meet Jesus, and when they saw him, they begged him to leave their region.
Digging into God's Word
It has taken me a long time to put keystroke to keyboard for this devotion. It makes me wonder who I am writing to today. It's very possible it is to myself that I have typed these words.
In Matthew 16:15, Jesus asked Peter, "Who do you say that I am?"
I propose that this is the most important question in a person's life. In verse 29 of our scripture passage, the demons recognized Jesus as "the Son of God." James 2:19 reads, "You believe that God is one; you do well. Even the demons believe—and shudder!"
But the question is one each of us must answer: "Who do you say that I am?"
This is why the keystrokes came hard: For several years of my adult life, I struggled with this question. I wrestled with Jesus' divinity. Was He really God, and one with God? I am so thankful for this study on Matthew 8, which has confirmed in my heart what I had already proven in my mind.
If you have been with us for this entire series, you have watched as Jesus
healed a man with leprosy with His touch,
healed the Centurion's servant from afar,
"cast out the [demonic] spirits with a word and healed all who were sick" (Matthew 8:16), and
commanded the wind and the sea to be still, and they obeyed.
Peter rightly answered Jesus' question with, "You are the Christ, the Son of the living God."
Why does it matter?
Not understanding Jesus as God eventually leads to a life of wandering. Who is guiding this thing called life, anyway, and do I really matter?
A lukewarm, halfhearted belief in Jesus as truly God leads to lukewarm prayers and halfhearted trust that He can work things out for you and your loved ones.
A fully comprehending faith that Jesus is truly God leads to bold, confident prayers, passionate service, and complete peace with what happens after earthly death.
Refusing to open one's heart to Jesus as God, and therefore as Savior and Lord, causes a person to miss out on great abundance–of the type more important than the material–in this life and the next. (See John 10:10.)
It matters.
In verse 34 of today's passage, we see that upon learning that the demons had addressed Jesus as the Son of God and that Jesus had driven the demons into a herd of pigs, the people begged Jesus to leave their region. They found His divinity frightening. You can ponder for yourself why that may have been.
Acknowledging Jesus as God means He is bigger than us and knows more than us. What if He requires something of us? As we consider those heavy concepts, it is good to be reminded of His compassion: He touched the untouchable and honored the poor in spirit. He empowered His disciples to do things they never would have believed imaginable.
In the shadow of God's holiness, we are unclean. Thank God for the work of Jesus on the cross whereby we are made holy and righteous, able to stand in His presence. How? Because He is God, and with God all things are possible (Matthew 19:26).
Digging Deeper
Reflect on these questions. If you have time, journal your answers.
Are there things about Jesus' divinity that scare you? Consider this question seriously for a few moments.
What do you truly believe about Jesus? Who do you say that He is? How does this affect how you pray and how you live your life?
Spend time with God pondering all that you know about Him. Ask Him to show you new things. See if this doesn't lead you to praise Him for who He is and what He can accomplish.
I hope you will come back for the last devotion in the series Getting to Know Jesus. Sign up here to get it delivered to your inbox. Yes, we finished Matthew 8, but there is a short passage in Mark that gives insight into issues that are critical to this generation's cynical view of Christianity. Jesus agrees with the cynics. Find out why in the next devotion!
Print