Devotion 8 in the series All In: A Study of Elisha: 2 Kings 4:16-37
Where Do You Turn When You Need Help?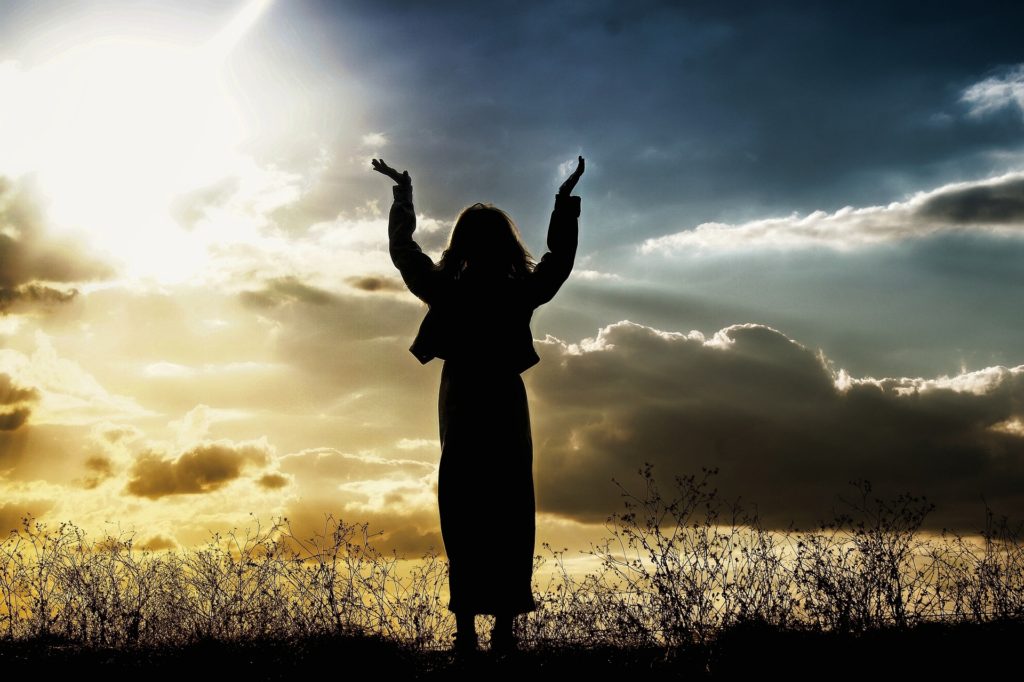 2 Kings 4:16-37 (ESV)
16 And he said, "At this season, about this time next year, you shall embrace a son." And she said, "No, my lord, O man of God; do not lie to your servant." 17 But the woman conceived, and she bore a son about that time the following spring, as Elisha had said to her.
Elisha Raises the Shunammite's Son
18 When the child had grown, he went out one day to his father among the reapers. 19 And he said to his father, "Oh, my head, my head!" The father said to his servant, "Carry him to his mother." 20 And when he had lifted him and brought him to his mother, the child sat on her lap till noon, and then he died. 21 And she went up and laid him on the bed of the man of God and shut the door behind him and went out. 22 Then she called to her husband and said, "Send me one of the servants and one of the donkeys, that I may quickly go to the man of God and come back again." 23 And he said, "Why will you go to him today? It is neither new moon nor Sabbath." She said, "All is well." 24 Then she saddled the donkey, and she said to her servant, "Urge the animal on; do not slacken the pace for me unless I tell you." 25 So she set out and came to the man of God at Mount Carmel.
When the man of God saw her coming, he said to Gehazi his servant, "Look, there is the Shunammite. 26 Run at once to meet her and say to her, 'Is all well with you? Is all well with your husband? Is all well with the child?'" And she answered, "All is well." 27 And when she came to the mountain to the man of God, she caught hold of his feet. And Gehazi came to push her away. But the man of God said, "Leave her alone, for she is in bitter distress, and the LORD has hidden it from me and has not told me." 28 Then she said, "Did I ask my lord for a son? Did I not say, 'Do not deceive me?'" 29 He said to Gehazi, "Tie up your garment and take my staff in your hand and go. If you meet anyone, do not greet him, and if anyone greets you, do not reply. And lay my staff on the face of the child." 30 Then the mother of the child said, "As the LORD lives and as you yourself live, I will not leave you." So he arose and followed her. 31 Gehazi went on ahead and laid the staff on the face of the child, but there was no sound or sign of life. Therefore he returned to meet him and told him, "The child has not awakened."
32 When Elisha came into the house, he saw the child lying dead on his bed. 33 So he went in and shut the door behind the two of them and prayed to the LORD. 34 Then he went up and lay on the child, putting his mouth on his mouth, his eyes on his eyes, and his hands on his hands. And as he stretched himself upon him, the flesh of the child became warm. 35 Then he got up again and walked once back and forth in the house, and went up and stretched himself upon him. The child sneezed seven times, and the child opened his eyes. 36 Then he summoned Gehazi and said, "Call this Shunammite." So he called her. And when she came to him, he said, "Pick up your son." 37 She came and fell at his feet, bowing to the ground. Then she picked up her son and went out.
Digging into God's Word
I so admire our Shunammite woman! You can read the beginning of this account in our last devotion. You may recall that she had not actually asked Elisha for a child and, in fact, had not wanted Elisha to promise something he could not deliver on. The hopes unfulfilled would be too much for her to take.
Yet, a year later she had given birth to a son–the son who would sustain her after her husband passed from this life to the next.
Several years later, her son inexplicably fell ill and died. Can you even imagine? My heart aches for you if you sincerely can. All that she had longed for and had been miraculously given was taken away in a half-day spiral.
When tragedy of the deepest sort struck her, what did she do?
She acted with single-minded focus. This is not a woman with wringing hands and pacing feet, wondering which way to turn for help. No. She knew where to turn and what to do, and with laser focus, she did it.
She understood God's power and the need to be close to it. I find it fascinating that she took her limp, lifeless son and laid him on Elisha's bed, not in his own bedroom. And then she high-tailed it to Elisha. She knew that God's power flowed through Elisha, and she needed her and her son to be close to God.
She did not get distracted by wallowing to others about her situation. Twice she says to other people, including her husband, "All is well," when clearly it isn't! How could she say that? Could it be that she knew all was well because God had it? Or is it that she didn't want to get into long drawn-out conversations until she spoke directly with Elisha? She went directly to the man of God herself instead of expecting others to do so on her behalf. This is not to discount the benefit of a praying friend or community. The point is, where do we turn to help first? 

Oh, if only I would keep the problem to myself until I talked with God about it.
Once she had Elisha's ear, she vented her true, full emotions. Did you see it? She "caught hold of his feet," and Elisha saw that she was in "bitter distress." We can do the same with Jesus. David vented in the psalms. Elijah vented and received an assistant in Elisha!
Because Elisha was God's representative to the Shunammite woman, we can draw strong parallels between his response and God's response to us:
God sees us and knows our every need. Elisha spotted the Shunammite woman from afar. Whereas God hid the woman's need from Elisha, He is never unaware of our needs. Psalm 139:1-4 speaks to this, as does the following:
Do not be like them, for your Father knows what you need before you ask him. (Matthew 6:8 ESV)
God listens to us in our distress. Just as Elisha did not let his servant, Gehazi, shoo the woman away, so our Lord lets us draw near to Him and tell Him our desires.
In my distress I called upon the Lord; to my God I cried for help. From his temple he heard my voice, and my cry to him reached his ears. (Psalm 18:6 ESV)
God acts as speedily as is needed. This is a tough one, because often we want a faster response! But God's timing is perfect. Elisha sent his servant ahead of him and then arrived later. But the son's healing was not negated by Elisha's timing. On the contrary, through God's power, Elisha brought the boy back to life.
For everything there is a season, and a time for every matter under heaven. (Ecclesiastes 3:1 ESV)
Just as Elisha persevered in the healing, God pursues us relentlessly to follow Him.
Behold, I stand at the door and knock. If anyone hears my voice and opens the door, I will come in to him and eat with him, and he with me. (Revelation 3:20 ESV)
What do you need help with today? To whom will you turn?
Digging Deeper
This is where the rubber meets the road. As you are able, spend time with God, reflecting on these questions or journaling your thoughts.
Be honest with yourself as you consider this question: At the first sign of trouble in your life, what are you likely to do first? Do you cry, scream, pout, complain, tell a friend, or go to God?
Take a moment now to practice venting to God. Come on, you can do it! One way to do this is to open up to a psalm of lament and pray your way through it, restating the psalm back to God. You might try this with Psalm 10, 22, or 57.
Thank God for coming through for us in these ways:
God sees us and knows our every need.
God listens to us in our distress.
God acts as speedily as is needed.
Just as Elisha persevered in the healing, God pursues us relentlessly to follow Him.
Join Us!
Get every devotion of this series the minute it comes out. Sign up here! I promise to not fill your inbox, but what you receive will be well worth every click. Let's Meet with God and Grow in Faith together!
I encourage you to start this series from the beginning. To do so, go to this spot. You can find devotions in other series by navigating around the website www.DiggingDeeperwithGod.com.
Extra Info!
In this account, the Shunammite woman finds Elisha at Mount Carmel. Does that mountain sound familiar to you? It was on Mount Carmel that Elisha's predecessor, Elijah, challenged the prophets of Baal to call on their god to burn their sacrifice. Their nonexistent god was silent, but the God of the Bible burned not only Elijah's burnt offering and the wood, but also the stones and the dust and the water. You can read about it in 1 Kings 18:20-40. A portion is printed below:
36 And at the time of the offering of the oblation, Elijah the prophet came near and said, "O LORD, God of Abraham, Isaac, and Israel, let it be known this day that you are God in Israel, and that I am your servant, and that I have done all these things at your word. 37 Answer me, O LORD, answer me, that this people may know that you, O LORD, are God, and that you have turned their hearts back." 38 Then the fire of the LORD fell and consumed the burnt offering and the wood and the stones and the dust, and licked up the water that was in the trench. 39 And when all the people saw it, they fell on their faces and said, "The LORD, he is God; the LORD, he is God."
Print