Devotion 3 in the series Oh Give Thanks: Daniel 2:17-23 (God Reveals Nebuchadnezzar's Dream)
When God Reveals Deep and Hidden Things
When God reveals something to you, it is such a personal experience that when you try to explain it to someone else, the story falls flat. Not so with Daniel.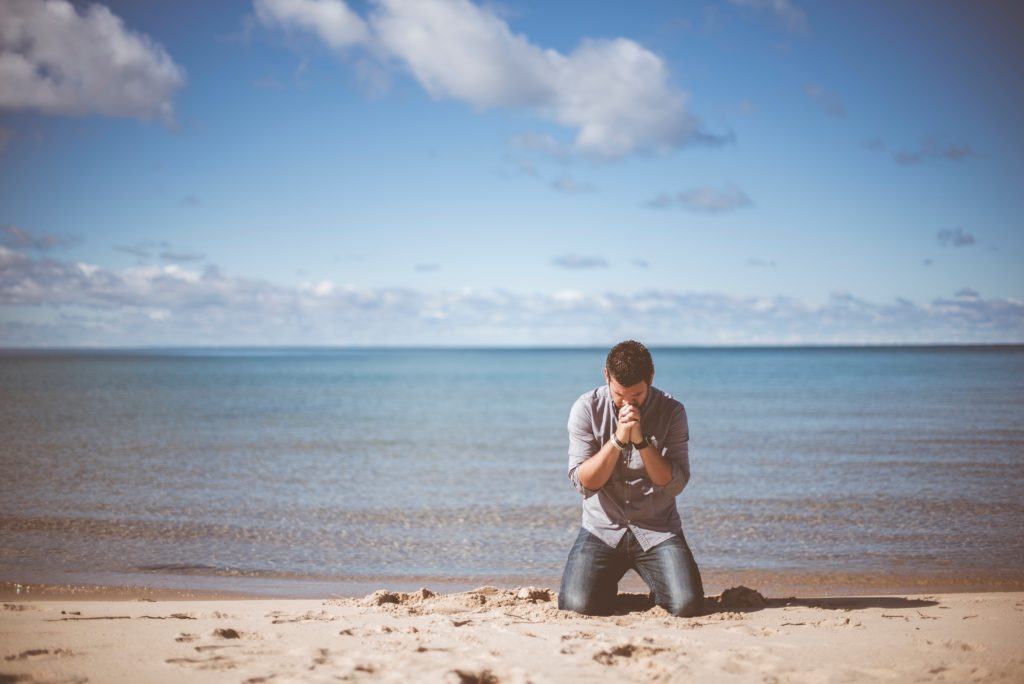 I've been so excited to get to this devotion, I don't know where to start! When God reveals something to you, just to you, it is such a personal and meaningful experience that when you try to explain it to someone else, the story falls flat.
Not so with Daniel. King Nebuchadnezzar had planned to kill all of the wise men in Babylon. Why? Because they couldn't tell the king what his dream had been and what it meant. Did you catch that? Not only did he want an interpretation of his dream, but he wanted the astrologers and magicians to tell him what his dream had been.
Um, yeah, they couldn't do it.
The king was on to them, and he was furious. He had figured out that the magicians, enchanters, sorcerers, and Chaldeans (diviners) just told him what he wanted to hear. This time, he wanted the truth.
Because they could not tell him his dream he planned to tear all the "wise men" limb from limb and to destroy their homes (2:5).
Unfortunately, Daniel and his friends, through no fault of their own, were lumped into this large group of "wise men." When Daniel learned the reason for the king's decree, he asked the king for time, that he might be able to interpret the dream for him. He asked his friends to plead for God's mercy so that they would not be executed with the rest of the wise men.
"During the night the mystery was revealed to Daniel in a vision" (2:19 NIV).
Can you imagine? God showed Daniel what the king's dream was!
We read these accounts in the Bible as if the people knew God would come through for them.
Might I shift our perspective? People in the Bible knew that God could come through for them. But they went into the fiery furnace and the den of lions not knowing whether they would come out alive. (For proof of that, see Daniel 3:16-18.)
Before Daniel went to sleep that night, he had pleaded with the Lord to show him the king's dream. But he did not know for certain that God would reveal it to him or even how that would happen if it were to happen.
Imagine his awestruck humility when God really did show him the dream. I picture him dropping to his knees, hands on the floor, tears of thanksgiving streaming down his cheeks.
Or maybe he stood tall and raised his hands high, pacing the floor as he praised God with unbridled joy!
The dread of execution had been lifted. Even more meaningful than that, the God of the universe had heard Daniel's prayer and had answered it with exactly what Daniel needed.
Daniel immediately praised the God of heaven for what had been revealed to him.
Has God revealed a deep understanding to you–maybe about a person, a situation, or even knowledge you needed to accomplish a task? Did you feel like dropping to your knees in thanksgiving?
How phenomenal that we can go to the God of heaven and seek wisdom and understanding from Him. Let's join Daniel in taking on courage to ask God for what we need.
What knowledge or understanding do you hope for God to reveal to you?
~~~~~
Read Daniel's prayer of thanksgiving below, and enjoy your quiet moments with the Lord as you work through the Digging Deeper questions.
To join us for these weekly devotions, sign up here.
To start this series from the beginning, click here (but be sure to come back to this page to finish today's devotion!)
Daniel 2:17-23 (ESV)
God Reveals Nebuchadnezzar's Dream
17 Then Daniel went to his house and made the matter known to Hananiah, Mishael, and Azariah, his companions, 18 and told them to seek mercy from the God of heaven concerning this mystery, so that Daniel and his companions might not be destroyed with the rest of the wise men of Babylon. 19 Then the mystery was revealed to Daniel in a vision of the night. Then Daniel blessed the God of heaven. 20 Daniel answered and said:
"Blessed be the name of God forever and ever,
to whom belong wisdom and might.
21 He changes times and seasons;
he removes kings and sets up kings;
he gives wisdom to the wise
and knowledge to those who have understanding;
22 he reveals deep and hidden things;
he knows what is in the darkness,
and the light dwells with him.
23 To you, O God of my fathers,
I give thanks and praise,
for you have given me wisdom and might,
and have now made known to me what we asked of you,
for you have made known to us the king's matter."
~~~~~
Digging Deeper: God Reveals Truth to Us
Enjoy this precious time with the Lord. Reflect on or journal about the following questions, listening for what God has to say to you.
In our previous devotions in this series, we gave thanks for people who have touched our lives in a special way, and we gave thanks for what God has done for us.
Today, we are focusing on thanking God for what He has shown us or revealed to us.
What understanding or knowledge has God revealed to you? This might have been a nugget of wisdom about a person, a relationship, or a task you needed to accomplish. Or it might have been a spiritual truth–something for which you had sought understanding. Maybe God revealed a truth to you about a life decision. Spend time reveling in God's goodness and thanking Him for revealing His truth to you.
What understanding or knowledge do you want God to reveal to you? Have courage to ask. "Wisdom and power are God's" and He can make known to us what we ask (verse 23).
Praise God from whom all blessings flow. "He reveals deep and hidden things" (verse 22). Let's get our worship on. You can sing with one of these songs or one of your choosing:
Jesus (by Chris Tomlin)
Praise God from Whom All Blessings Flow (the doxology)
Give Thanks (with a grateful heart)
~~~~~
I'm so glad you are here. Sign up here to Meet With God and Grow in Faith. Do you want more than a 5-minute devo or a get-me-out-of-here-fast sermon? Do you want to know, really know, that Jesus is with you every step of the way? Do you want a deep, dynamic relationship with the Lord? If so, you've come to the right place! Sign up here to have these devotions delivered straight to your inbox.
Print