Devotion 11 in the series All In: A Study of Elisha: 2 Kings 5:1-14
Hearing God's Voice in the Ordinary: Naaman Healed of Leprosy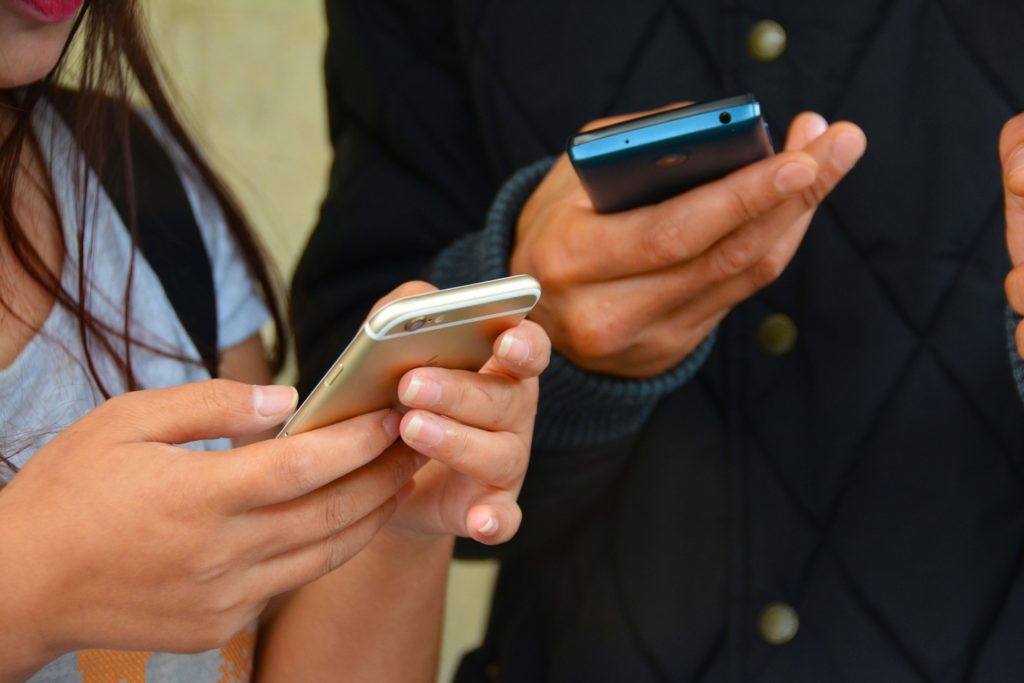 He had done it again. I couldn't believe it. Didn't he understand the consequences? Fuming, I texted a friend. I wanted to tell her all about it, but I didn't want anyone to see the conversation.
We agreed: I'll text you, you delete, you text me, I'll delete.
How is it that life gets so busy? Your mind is set on one small task, and then the next thing you know, you're pushing the next deadline, doing dishes, switching laundry, and mowing the yard. And did you know there is such a thing as oak leaf itch mites? Apparently my oak tree has them. Next time I mow, I am wearing a hoodie.
I didn't get the text sent. I was busy finding anti-itch cream and checking Facebook. A wise friend posted a video: When you want to criticize someone, the person on the video gently encouraged, instead invest in them by praying for them. Something about how it doesn't just bless the person you're praying for, but it changes you. Sitting at my desk, I bowed my head and whispered a prayer.
The friend I was going to text had recently moved; did she still have the same number? Yes. Her phone number confirmed, I could feel free to text. More dishes, laundry, deadlines, itching. Another day passed with my fingers hesitating at the phone's keyboard.
I got up early and headed to my Bible study. I love that time of sweet fellowship. Maybe these women would support me in my angst about this person. Surely, they would see my point of view. We talked and shared, and something held my tongue. We popped in that morning's video. The speaker waxed eloquently about the deceit of Satan and putting on the armor of God–you know, the belt of truth and all. She quoted Ephesians 4:29 (ESV):
Let no corrupting talk come out of your mouths, but only such as is good for building up, as fits the occasion, that it may give grace to those who hear.
My heart skipped a beat. My eyes scanned my Bible as I tried to hide the flush that betrayed I had been nailed between the eyes. I read through verse 32 (ESV):
Be kind to one another, tenderhearted, forgiving one another, as God in Christ forgave you.
For three days, I hadn't sent the text. For some unknown reason, I had held my tongue that morning. Oh my goodness, could it be that God had been speaking to me all week without me recognizing it?
Here we find ourselves, Naamans, in need of hearing and heeding God's voice in the ordinary of life. In the dishes, laundry, deadlines, and oak leaf itch mites. Maybe in a wise post on Facebook.
Let God's word minister to your heart today as you read the account from 2 Kings.
2 Kings 5:1-14 (ESV)
Naaman Healed of Leprosy
Naaman, commander of the army of the king of Syria, was a great man with his master and in high favor, because by him the Lord had given victory to Syria. He was a mighty man of valor, but he was a leper. 2 Now the Syrians on one of their raids had carried off a little girl from the land of Israel, and she worked in the service of Naaman's wife. 3 She said to her mistress, "Would that my lord were with the prophet who is in Samaria! He would cure him of his leprosy." 4 So Naaman went in and told his lord, "Thus and so spoke the girl from the land of Israel." 5 And the king of Syria said, "Go now, and I will send a letter to the king of Israel."
So he went, taking with him ten talents of silver, six thousand shekels of gold, and ten changes of clothing. 6 And he brought the letter to the king of Israel, which read, "When this letter reaches you, know that I have sent to you Naaman my servant, that you may cure him of his leprosy." 7 And when the king of Israel read the letter, he tore his clothes and said, "Am I God, to kill and to make alive, that this man sends word to me to cure a man of his leprosy? Only consider, and see how he is seeking a quarrel with me."
8 But when Elisha the man of God heard that the king of Israel had torn his clothes, he sent to the king, saying, "Why have you torn your clothes? Let him come now to me, that he may know that there is a prophet in Israel." 9 So Naaman came with his horses and chariots and stood at the door of Elisha's house. 10 And Elisha sent a messenger to him, saying, "Go and wash in the Jordan seven times, and your flesh shall be restored, and you shall be clean." 11 But Naaman was angry and went away, saying, "Behold, I thought that he would surely come out to me and stand and call upon the name of the LORD his God, and wave his hand over the place and cure the leper. 12 Are not Abana and Pharpar, the rivers of Damascus, better than all the waters of Israel? Could I not wash in them and be clean?" So he turned and went away in a rage. 13 But his servants came near and said to him, "My father, it is a great word the prophet has spoken to you; will you not do it? Has he actually said to you, 'Wash, and be clean'?" 14 So he went down and dipped himself seven times in the Jordan, according to the word of the man of God, and his flesh was restored like the flesh of a little child, and he was clean.
Digging Deeper
How do you like to spend your time with God? Do what works best for you. Reflect, pray, or journal your way through whichever questions are pertinent to you today:
We could go so many directions with this. What stood out to you as you read the account of Naaman being healed of leprosy? What do you want to share with God today?
Does it bother you, like it does me, that Elisha did not greet Naaman in person? He sent a messenger to deliver the very strange directive to wash in the muddy Jordan seven times. What insight do you think Elisha had about Naaman that may have caused this reticence?
Consider the story at the beginning about restraining from gossiping and Elisha's lack of fanfare in giving instructions to Naaman. Has God been trying to communicate something to you through the ordinary moments in your life? Think back on the last week or month: Has He been knocking at your heart about something? What is it? Let Him guide your thoughts. Try to put it into words.
Thanks be to God that He unfolded the plan for Jesus to carry our burdens to the cross and make us clean, "like the flesh of a little child" (2 Kings 5:14). Jesus bore all that weight of our sins and now lets us walk hand-in-hand with Him. Can you picture it? Can you picture walking hand-in-hand with Jesus?
Men: Check out the visual at this site. (Women: You might like it, too!)
Want to see the video about praying for a person instead of criticizing them? Like the Digging Deeper with God Facebook page. I'll be posting the video tomorrow.
Sign Up Here!
Get every devotion of this series the minute it comes out. Sign up here! I promise to not fill your inbox, but what you receive will be well worth every click. Let's Meet with God and Grow in Faith together!
I encourage you to start this series on Elisha from the beginning. To do so, go to this spot. You can find devotions in other series by navigating around the website www.DiggingDeeperwithGod.com.
Print